This Spicy-Sweet Potato Salad Can Help You Lose Weight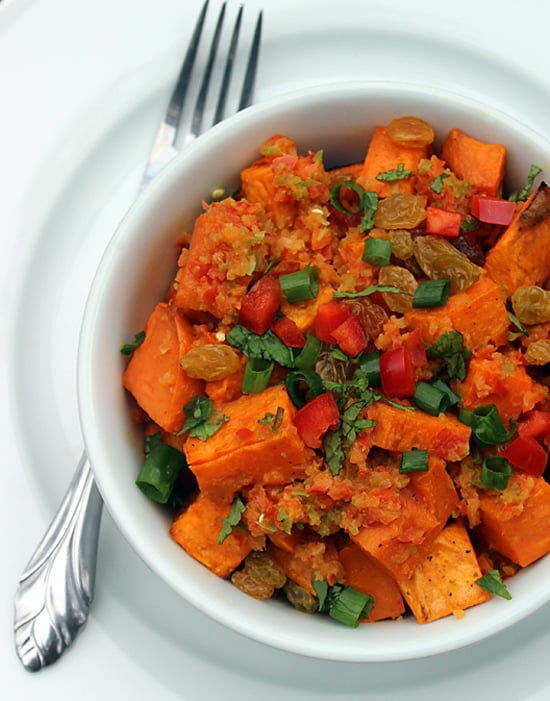 When heading to a dinner party, I always opt to bring a healthy, hearty dish, something that will change everyone's perspective on what "health" food actually tastes like. I recently was cooking for a table of guests with dietary restrictions ranging from Paleo to gluten-free and all the way to vegan. It seemed like a recipe for disaster, but instead, my cookbook research brought me to the perfect salad to please everyone's (picky) palates: food journalist Mark Bittman's spicy sweet potato salad.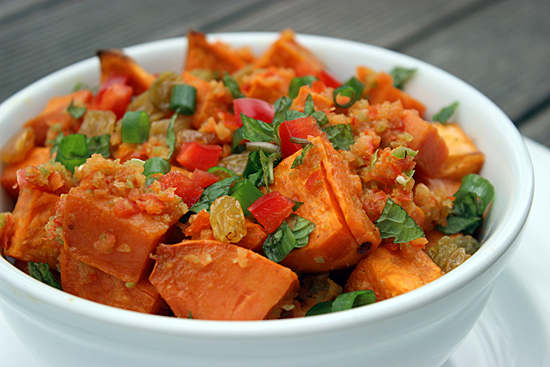 High-fibre sweet potatoes can regulate blood sugar and help you lose weight, while a spicy antioxidant-rich red pepper and jalapeño dressing ties everything together. Be prepared: everyone will be asking you for this recipe, so leave a lunch-sized portion at home. This easily portable salad is even more delicious the next day.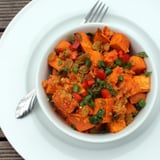 Ingredients
4 large sweet potatoes
60 grams extra-virgin olive oil, divided
Salt and freshly ground black pepper
60 mL red-wine vinegar
1 medium red bell pepper, cored, seeded, and quartered
2 teaspoons ground cumin
1 tablespoon grated orange zest
60 grams sliced spring onions
10 grams minced fresh mint leaves
1 or 2 fresh minced chillies (jalapeño, Thai, serrano, or habanero), to taste
45 grams raisins (optional)
Directions
Preheat the oven to gas mark 6. Peel the sweet potatoes and cut them into bite-size pieces. Put them on a baking sheet, drizzle with two tablespoons of the oil, and toss to coat. Sprinkle with salt and pepper, and roast, turning occasionally, until crisp and brown outside and just tender inside, about 30 minutes. Remove and keep on the pan until ready to dress.
Make the dressing while the potatoes cook. Put the remaining six tablespoons of oil in a blender, along with the vinegar, bell pepper, cumin, and zest if you're using it. Sprinkle with a little salt and pepper. Purée until smooth.
Toss the warm potatoes with the spring onion, mint, chiles, and raisins if you're using them. Add three tablespoons of the dressing, and toss to coat, adding more if necessary. Taste and adjust the seasoning. Serve immediately or at room temperature.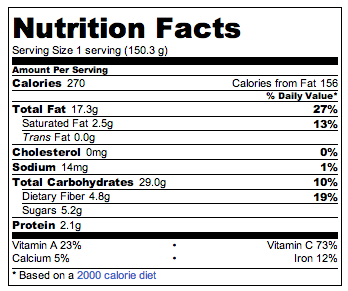 Information
Category

Main Dishes

Yield

4-6 servings
Nutrition
Calories per serving

270