Strawberry Protein Pancakes For Valentine's Day
Eat This Valentine's Brunch For Some Energising Fun Later
Celebrate February's day of love with a sweet brunch idea that will satisfy your need for chocolate-covered strawberries. Aside from being low in calories — under 260 — these adorable heart-shaped flapjacks are made with protein powder. The pancakes are also topped with a Greek yoghurt sauce so the protein punch (almost 20 grams) will keep you energised for a run with your favourite loved one or any other type of physical activity you have in mind.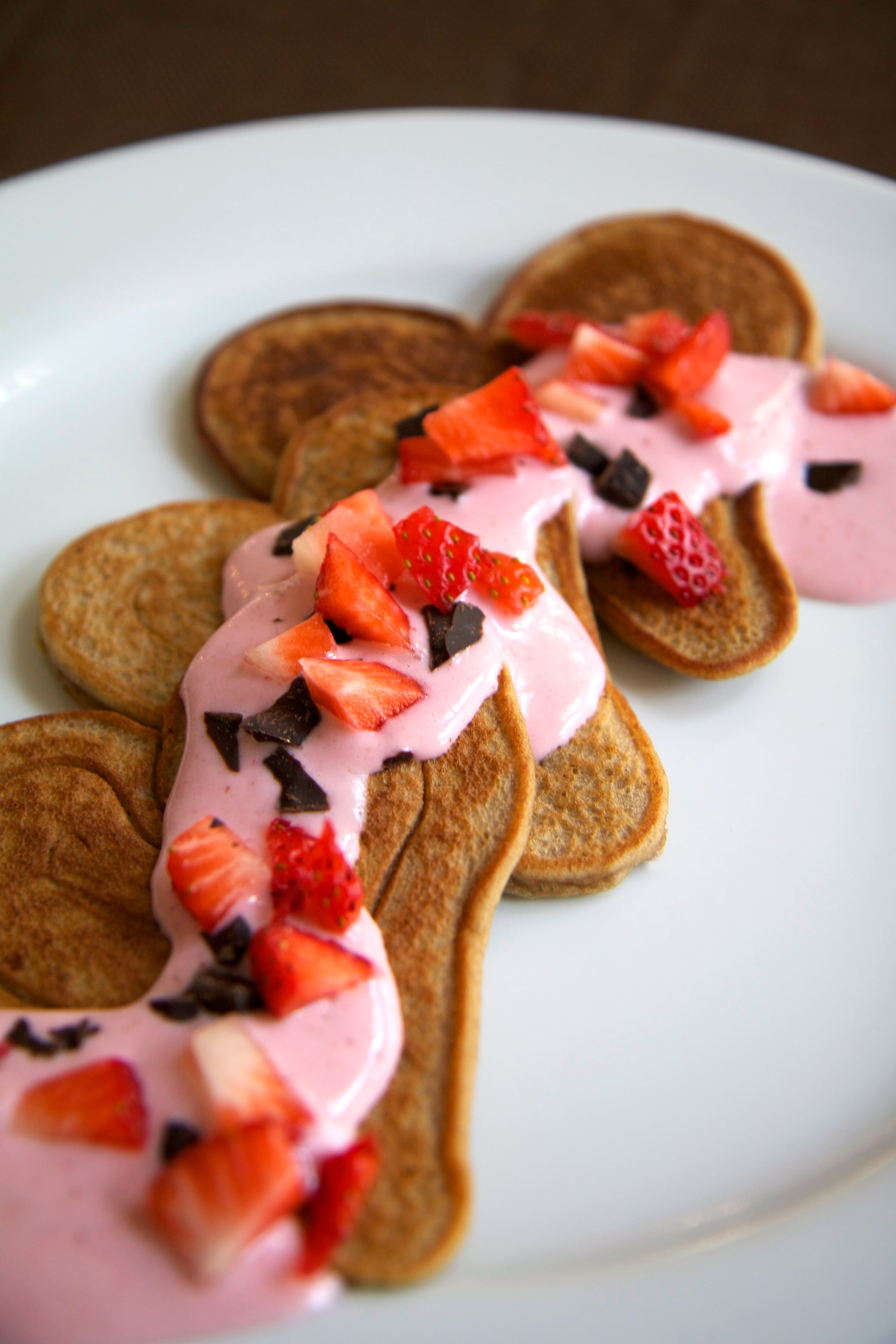 It's fun to draw these heart-shaped pancakes freehand, or if you're not feeling so artsy, place a metal cookie cutter on the pan and fill it with batter for more precise shapes. Either way, these pink protein pancakes are sure to put a smile on anyone's face.
Strawberry Protein Pancakes With Strawberry Cream Sauce
From Jenny Sugar, POPSUGAR Fitness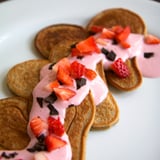 Ingredients
For pancakes:
130 grams whole-wheat flour
60 grams vanilla protein powder (I used Garden of Life Raw)
1 tablespoon baking powder
1/4 teaspoon salt
1 egg
1 tablespoon maple syrup
1 teaspoon vanilla extract
240 mL vanilla soy milk (or almond milk)
1 tablespoon canola oil
8 fresh strawberries, puréed (can use frozen)
Cooking spray for pan
For the sauce:
8 fresh strawberries, puréed (can use frozen)
170 grams nonfat vanilla Greek yoghurt
For the topping:
5 fresh strawberries, chopped
4 squares of dark chocolate, chopped
Directions
In a bowl, mix the whole-wheat flour, protein powder, baking powder, salt, egg, maple syrup, and vanilla extract.
Stir in the soy milk, oil, and puréed strawberries (to save time, purée 16 strawberries at once and use half for the batter and save half for the cream sauce).
Place a skillet or griddle on medium heat. After spraying the pan, pour batter into a large plastic bag (or use a pastry bag with a tip if you have one). Slowly pipe out a heart shape onto the griddle and fill it in. It should be about three inches long from top to bottom.
Once the pancakes begin to bubble, flip them, and cook for another minute or so on the other side until golden brown.
To make the strawberry cream sauce, mix the puréed strawberries and Greek yoghurt in a small bowl.
Serve three pancakes with a healthy drizzle of the creamy pink sauce, and sprinkle with some chopped strawberries and dark chocolate.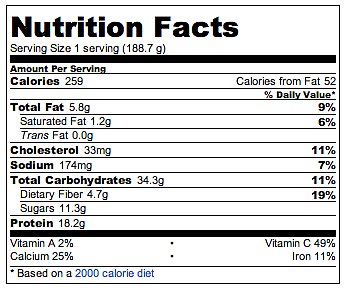 Source: Calorie Count
Information
Category

Breakfast/Brunch

Yield

15 pancakes (5 servings)

Total Time

19 minutes, 59 seconds
Nutrition
Calories per serving

259