Strike a Yoga Pose: Intense East
This next pose called Intense East is the fourth pose in Ashtanga Yoga's Primary Series. It strengthens and stretches your shoulders simultaneously, and also works your bum and hamstrings. If you've done the Pilates move called Reverse Plank, then this will be a cinch.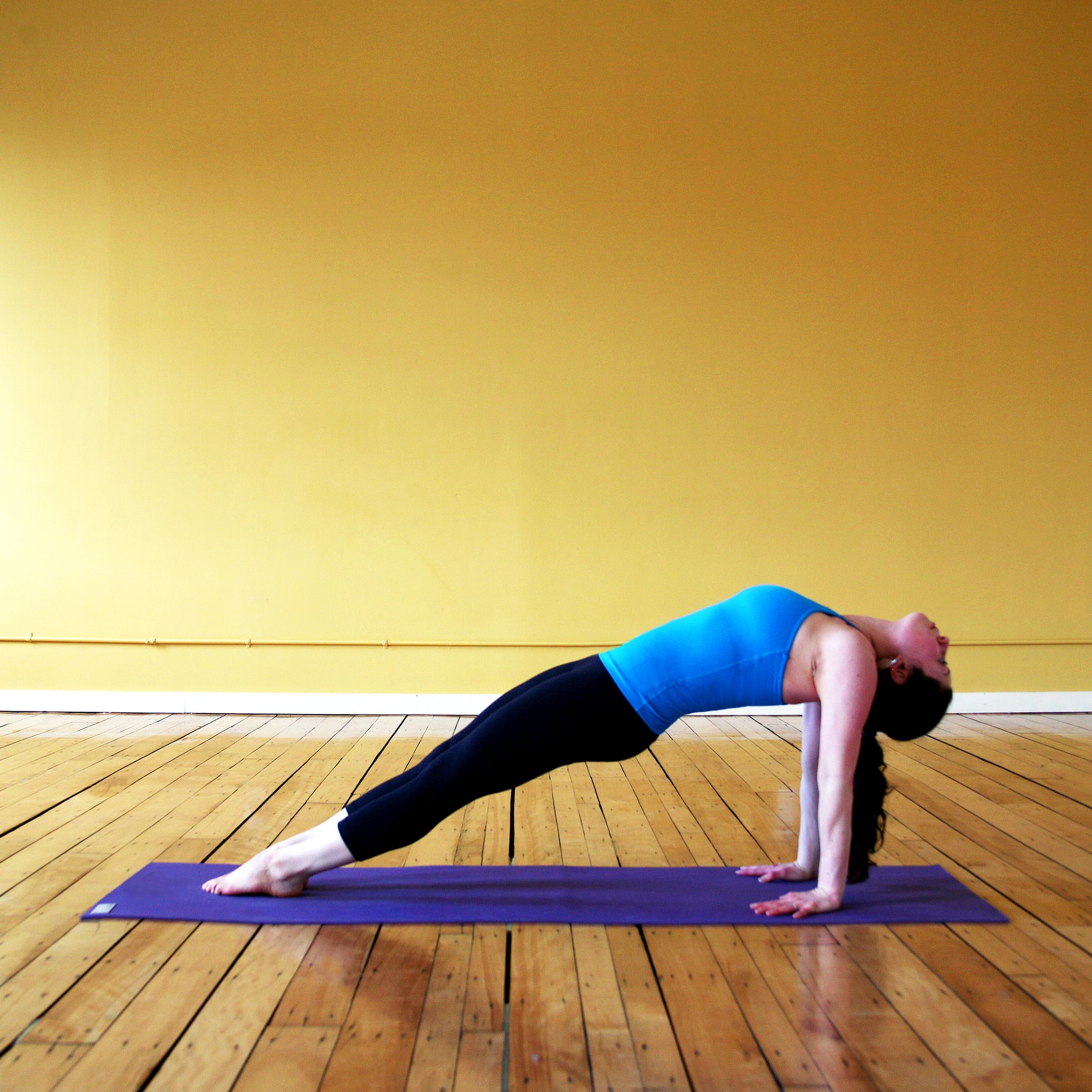 Sanskrit Name: Purvottanasana
English Translation: Eastern Intense Stretch Pose
Also Called: Intense East or Upward Plank Pose

Begin sitting on the floor with your legs extended straight out in front of you. Place your palms behind your hips about six to eight inches away, with your fingers pointing toward your toes.
As you inhale, press into your hands and feet firmly, lifting your hips into the air. Lift them as high as you can so your spine is in a long line. Slowly release your head back, looking behind you, and opening through your throat.
Stay here for five deep breaths, then lower your hips back to the floor.