Sweet Chilli Beetroot and Goat's Cheese Mini Frittata Recipe
These Simple Grab-and-Go Mini Frittatas Are a Summer Timesaver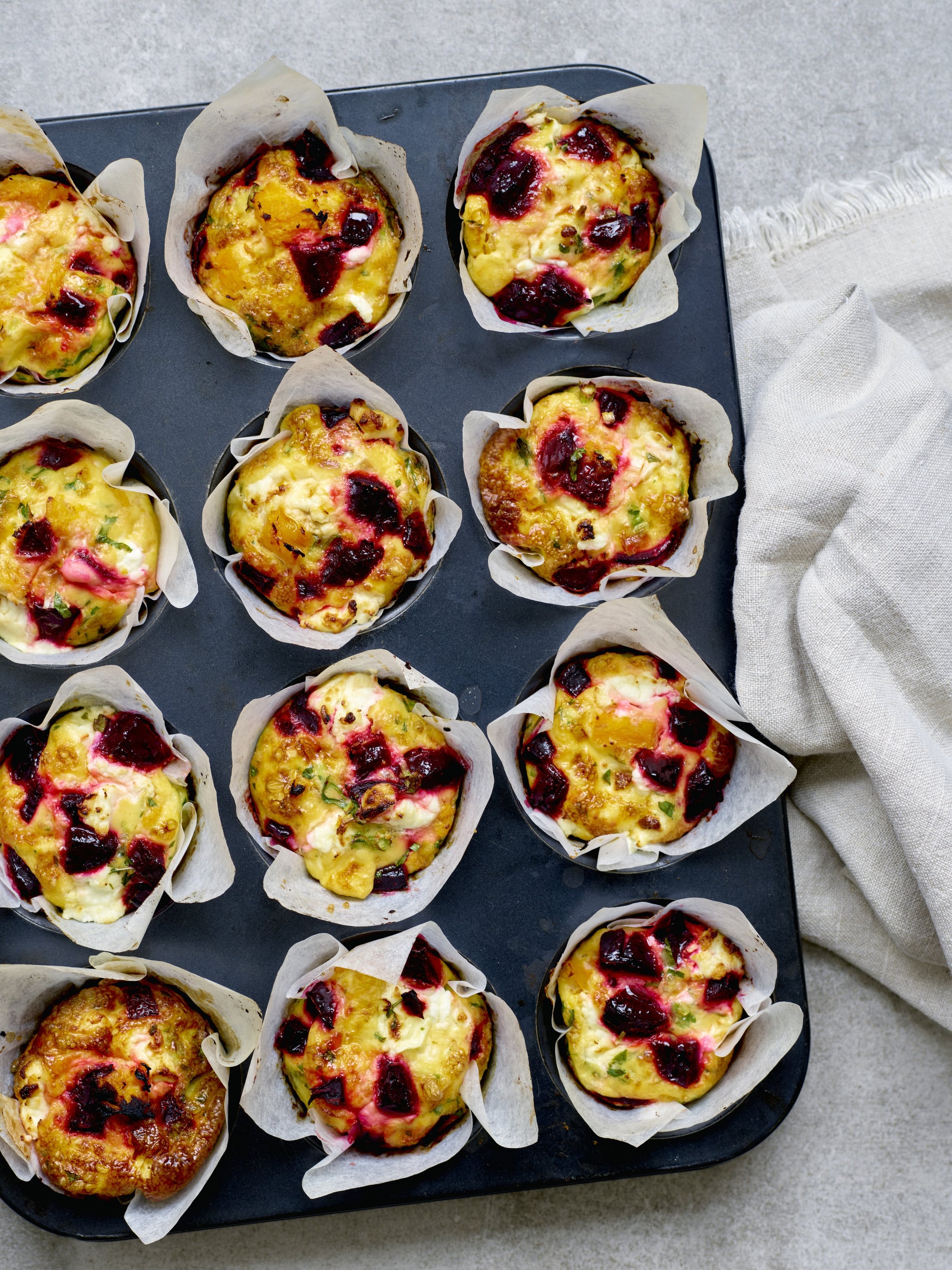 If you make the effort to eat healthy, you'll know that nothing makes the day go smoother than being able to grab a preprepped meal and go about your day. The trick to getting it right is to make sure you're grabbing something that's as filling and nutritious as it is delicious. These mini frittatas are packed with protein from the eggs, probiotic-rich goat's cheese, and antioxidising beetroot, which make them a great grab-and-go option for breakfast, brunch, lunch, and dinner!
Beetroot Fritata
Olivia Cooney For LoveBeetroot
Ingredients
250g precooked pack of sweet chilli beetroot, diced
600g butternut squash, cubed
1 tbsp. coconut oil
8 large eggs 
100g goat's cheese 
2 spring onions, chopped
1 handful parsley
1 garlic clove, chopped 
Salt and pepper to taste
Directions
Preheat oven to 200°C and place muffin cases in a 12-hole muffin tin.
After peeling and cutting your butternut squash into 3cm cubes, roast it in the oven with coconut oil for 15-20 minutes or until soft.
While you roast the squash, combine the eggs, cheese, spring onions, chopped parsley, garlic, salt, and pepper in a large bowl, and mix. To avoid the mixture turning pink, don't add the beetroot until last.
Roughly mash the squash with a fork while it's on the tray to keep it chunky and add to the egg mix. Pour your frittata mix into a large jug and pour into your prepared muffin cases.
Place the tray in the oven and bake until the eggs are puffy and set in the middle.
Information
Category

Eggs

Yield

12 mini fritattas