Tessa Virtue and Scott Moir Olympic Gala Performance
Beyond Our Expectations, Ice Dancers Scott and Tessa Wowed Us and Left Us Wanting More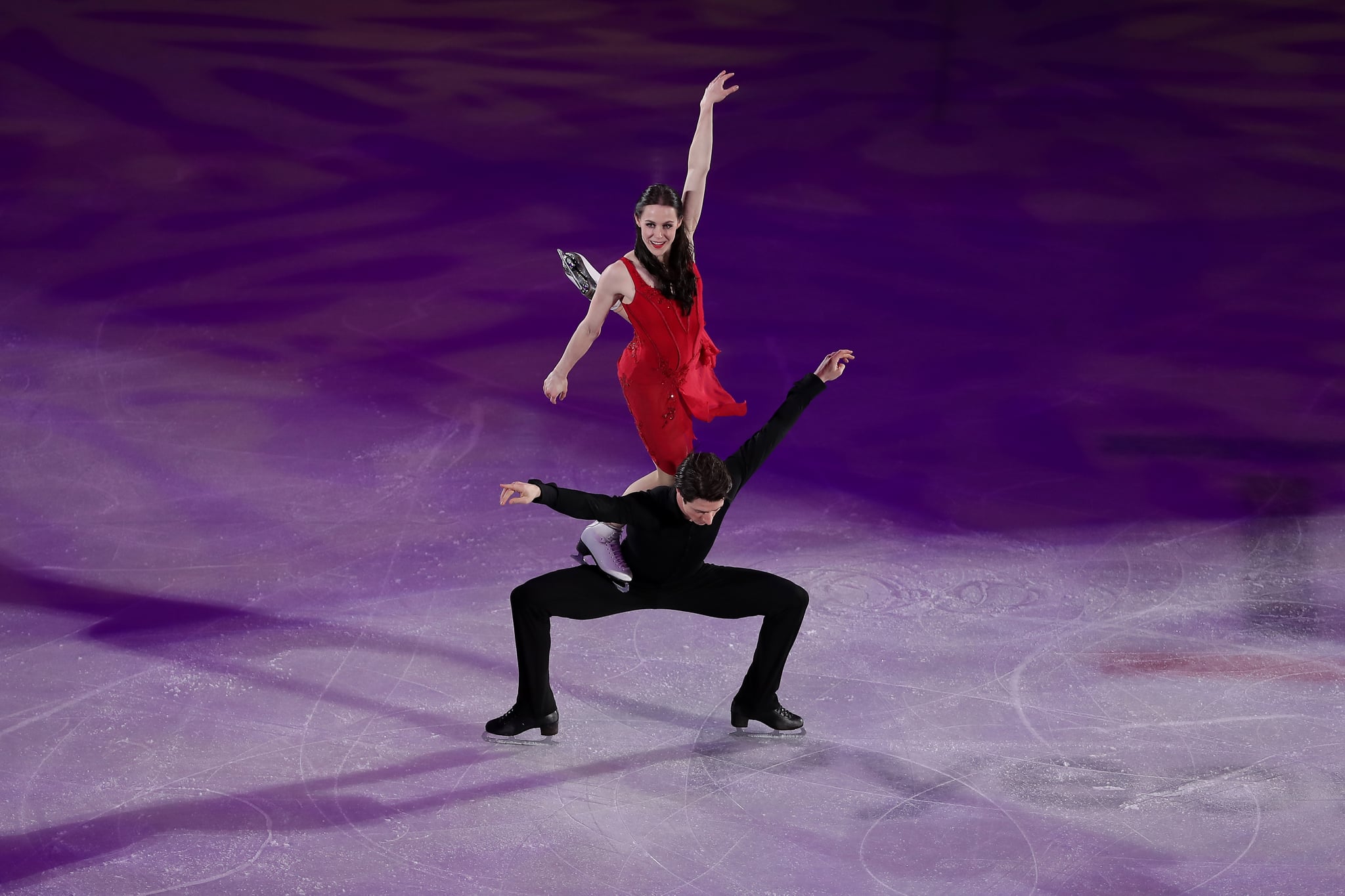 Canadian ice dancing duo Tessa Virtue and Scott Moir certainly captured our hearts during these Winter Games. Lucky for us, the couple participated in the final exhibition gala in Pyeongchang, because it's highly likely that this is their last Olympic performance.
Tessa and Scott skated to "Long Time Running" by Canadian band The Tragically Hip. The couple debuted this routine in 2017, shortly after The Tragically Hip's lead singer, Gord Downie, passed away from brain cancer. Catch a glimpse of their Olympic performance below, and read some reactions from their fans.
Legends.

The most decorated figure skaters in #WinterOlympics history, @TessaVirtue and @ScottMoir, take the Olympic Ice for possibly the final time. https://t.co/fmMl0C4Amf pic.twitter.com/HshdYHFkeg

— NBC Olympics (@NBCOlympics) February 25, 2018
Kiss or No Kiss?
Tessa and Scott's performance was stunning, and their connection was electric, as always. One fan believes they ended their skate with a kiss.
Did anyone else want them to kiss at the end, or was it just me? 😉

— Pam C 🇺🇸 (@pcemayfun) February 25, 2018
But others were left waiting for it.
February 25, 2018
The Tears
😭😭😭😭😭

— Suzy HBr (@SereeneG) February 25, 2018
I cried. Gord Downey, Tessa & Scott, Canadian icons

— Cow Town Girl (@AurelieYetman) February 25, 2018
The Fans Had Some Things to Say
As a #Canadian I am so in love with #TessaAndScott and the #TragicallyHip - praying this isn't their last competition I'm not ready for this #loveaffair to end theirs or mine #LongTimeRunning - ❤️🇨🇦🇨🇦🇨🇦❤️⛸🎩

— Cheryl Stuart (@Lundyhistorian) February 25, 2018
Lots of charisma on ice and chemistry

— Aray Michael Aromaz (@ArayAromaz) February 25, 2018
See the routine for yourself. Watch this rendition from the ISU Grand Prix of Figure Skating last year. You are sure to be moved.