Tone Your Lower Belly With a New Crunch Exercise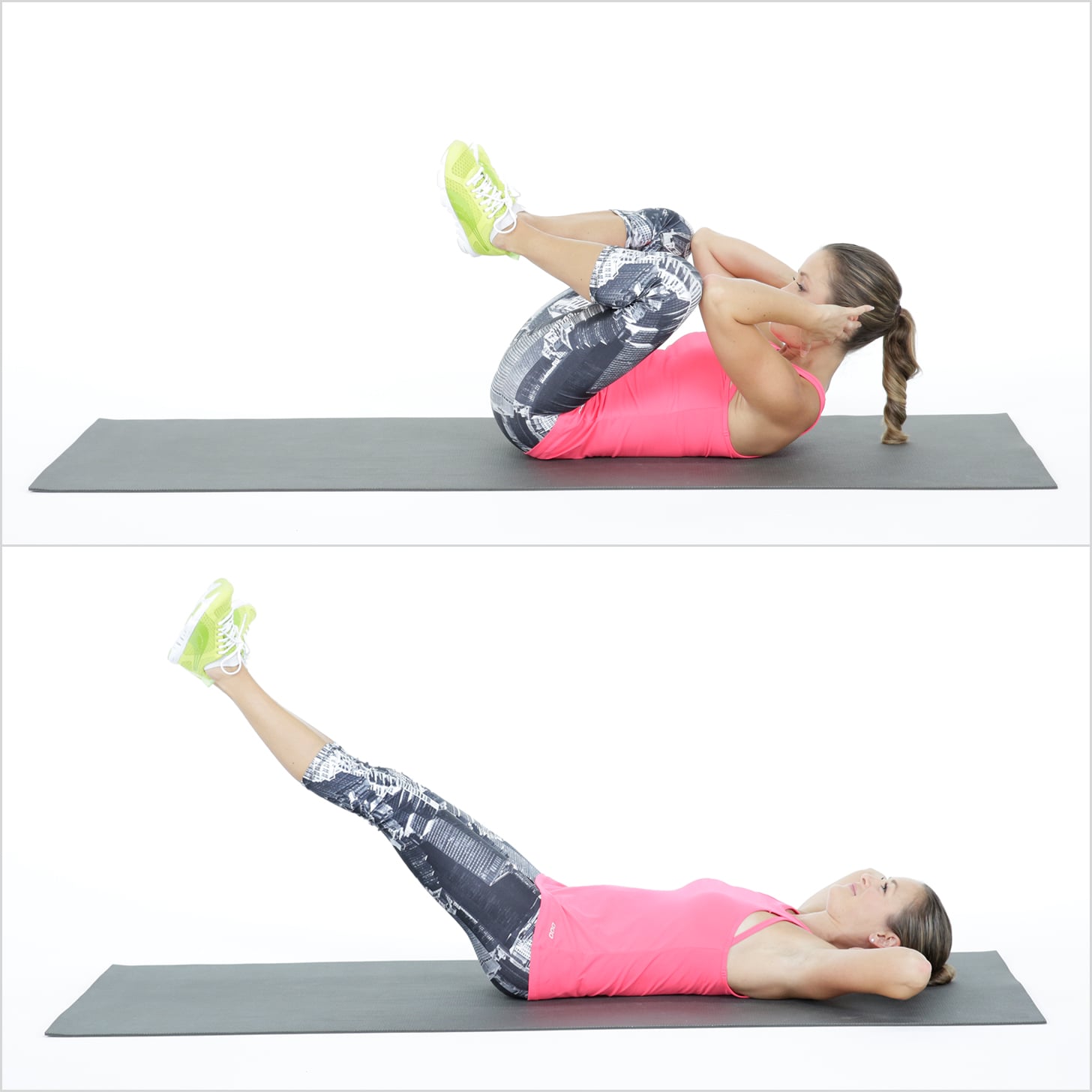 There are plenty of important reasons to strengthen your abs that have nothing do with how you look, but there's no denying that a chiselled core looks sexy and feels good. If you're on a mission to tone your lower abs, the basic crunch just won't cut it. Try this variation that targets the lower part of your tummy:
Start on your back with your hands behind your head and your elbows wide. Keeping your heels together and toes pointed out, bring your knees to touch your elbows as you perform a crunch, bringing your upper back and head off the floor.
Keeping your abs engaged and heels together, lengthen your legs away from your middle as you lower your head to the floor.
Draw your legs back into the frog position to complete one full rep. Make sure to pull your navel to your spine throughout this exercise.
Image Source: POPSUGAR Photography