Trader Joe's Peanuts Go on a Date Bars Review
These New Bars Combine Your 2 Obsessions — Trader Joe's and Peanut Butter!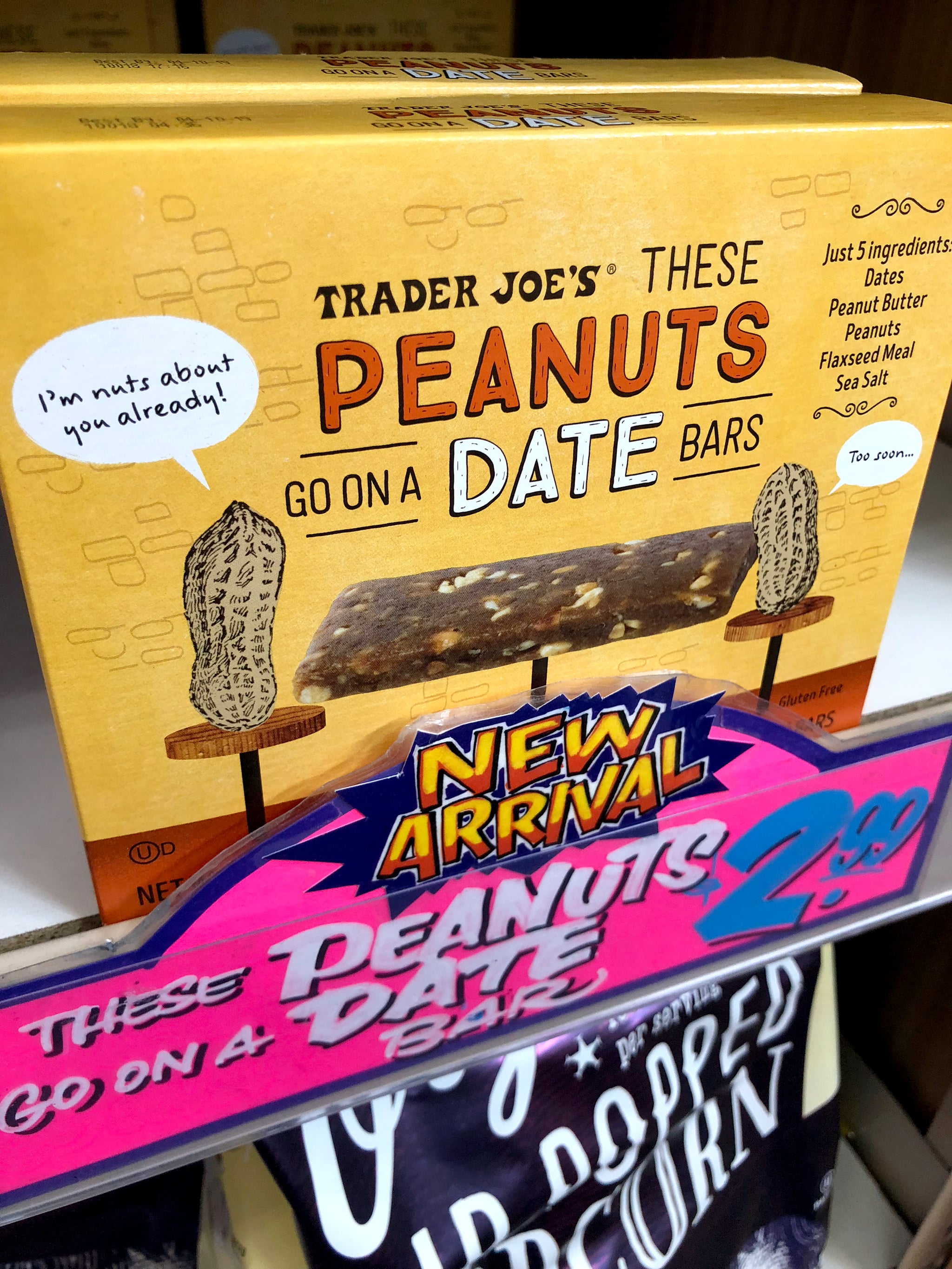 Yep, that was me screaming in the Trader Joe's aisle when I saw these! I'm a sucker for fruit and nut bars (and all things snacky), so I had to throw a box of "These Peanuts Go on a Date Bars" in my cart (and run straight to the checkout!). I barely made it to my car — I opened the box immediately so I could taste a bite. Chewy, nutty, fruity perfection! I was in peanut butter heaven.
They're vegan and gluten-free, made with just four ingredients — date paste, peanut butter, flaxseed meal, and sea salt. That's it. At just 160 calories a bar, they offer four grams of protein, 24 grams of carbs — perfect for refueling after a workout.
At $3 for a box of five bars, you can't beat the price! If you love peanut butter, bring 12 reusable bags to the nearest Trader Joe's, because you are going to need to stock up!