Vegan Breakfast Porridge Recipe From Amanda Chantal Bacon
How to Make Amanda Chantal Bacon's Vegan Superfood Breakfast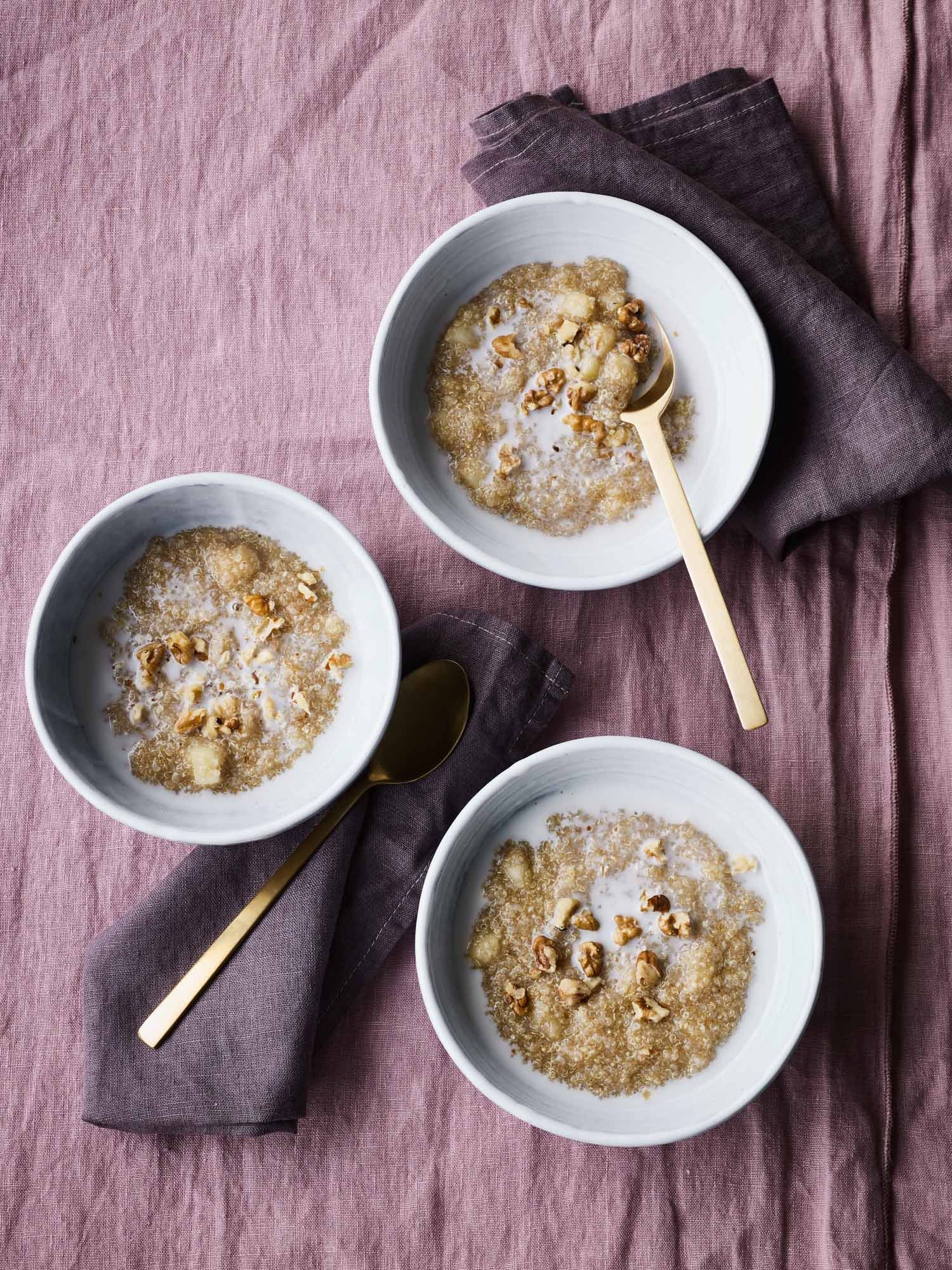 Though I've joked about eating an Amanda Chantal Bacon diet on a ramen budget, it turns out you actually can make some of her recipes with foods you already have in your pantry. We got our hands on one of the Moon Juice founder's recipes, from the Simple Feast app, and it looks freakin' delicious. Not only that, but you can buy any of these ingredients at your local market, pretty inexpensively.
Fresh pears, nutrient-dense grains, metabolism-boosting spices, and low-calorie nut milk come together to make this flavorful, superpowered breakfast porridge. If you want to take it to the next level, you can make your own nut milk like Amanda does and sprout your grains. "Grains provide the protein," she says in the recipe, "which I recommend sprouting first because it's easier for your body to digest. It also helps ensure you're getting the most nutrients out of the food."
Whether you keep it simple or go into full wellness guru mode, you'll be harnessing the power of superfood grains with this simple, wholesome, and delicious recipe.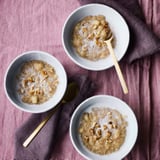 Ingredients
Water
45 grams plus 2 tablespoons quinoa, rinsed
95 grams plus 2 tablespoons amaranth
1/2 pear, diced
1/4 teaspoon ground cinnamon
1/8 teaspoon ground nutmeg
1 pinch Himalayan pink salt
1/4 inch ginger, peeled and grated
1 1/2 teaspoons maple syrup
1/2 teaspoon pure vanilla extract
120 ml nut milk or non-dairy milk
1 1/2 tablespoons raw walnuts
Directions
The quinoa and amaranth will be cooked in two separate saucepans because their cooking times vary. Put 120 ml plus 2 tablespoons of water in a medium saucepan and 180 ml plus 1 tablespoon in another saucepan. Bring both to a boil.
Add the quinoa to the first saucepan (with less boiling water) and the amaranth to the second saucepan. Bring back to a boil, then reduce to a simmer. Partially cover and cook until the grains are tender, about 10 minutes for the quinoa and 20 minutes for the amaranth. During the last 2 minutes of cooking, stir the diced pear into the amaranth.
Transfer the cooked grains and pear into a mixing bowl with the cinnamon, nutmeg, salt, ginger, maple syrup, and vanilla. Mix well to combine and slightly mash the pear.
Dollop into two serving bowls and pour the nut milk over the top. Garnish with walnuts.
Information
Category

Breakfast/Brunch

Cuisine

North American

Yield

2