Vegan Halloween Ghost Cupcakes
These Vegan Charcoal Cupcakes Are the Creepy Halloween Treats Your Party Needs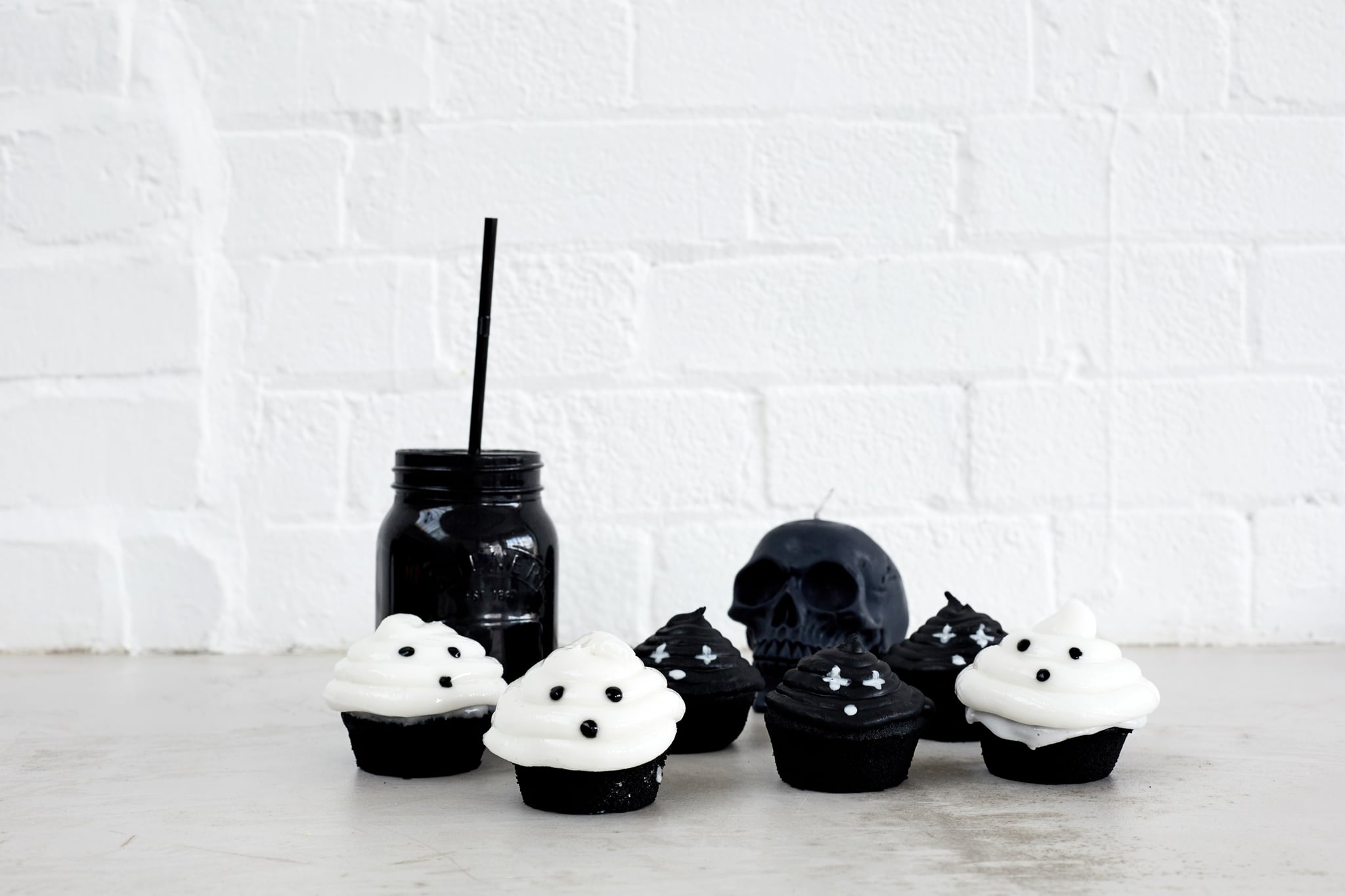 Fright night is just as much about the costumes as it is about the treats you get to scoff on all night. If you don't want one night of fun to derail your healthy eating efforts, these creepy little cupcakes are vegan, boast detoxifying charcoal as a main ingredient, and would make the perfect addition to your menu.
Ghostly Charcoal Cupcakes With White Frosting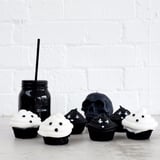 Ingredients
For the cupcakes:
1 scoop vegan protein powder (this recipe uses Srtippd Vegan Lean Protein Powder Chocolate)
1 tablespoon apple cider vinegar
330 ml almond milk
250 grams plain flour
200 grams caster sugar
2 teaspoons baking powder
1/2 teaspoon baking soda
1/2 teaspoon salt
120 ml melted coconut oil
1 tablespoon charcoal powder
For the frosting:
105 grams room temperature vegan butter
375 grams icing sugar
1/2 teaspoon salt
1 teaspoon pure almond extract
1/2-2 tablespoons almond milk
Directions
Start out by preheating your oven to 170°C.
Add the vegan chocolate protein powder, apple cider vinegar, almond milk, and plain flour to a bowl, and mix.
Do the same to the caster sugar, baking powder, baking soda, salt, coconut oil, and charcoal powder.
Combine both mixtures and mix until the batter is thick and smooth.
Spoon the batter into a tray of 12 cupcakes.
Bake the cupcakes for about 20 minutes until golden brown and firm, remembering to leave them to cool before adding any toppings.
To make the frosting, combine the vegan butter, icing sugar, salt, almond extract, and almond milk, whisking until the mix is whipped and uniform.
Generously frost each individual cupcake, add edible ghoulish eyes, and enjoy!
Information
Category

Cupcakes

Yield

12

Total Time

44 minutes, 59 seconds
Image Source: Strippd