The Vegan Taco Recipe Beyoncé Adores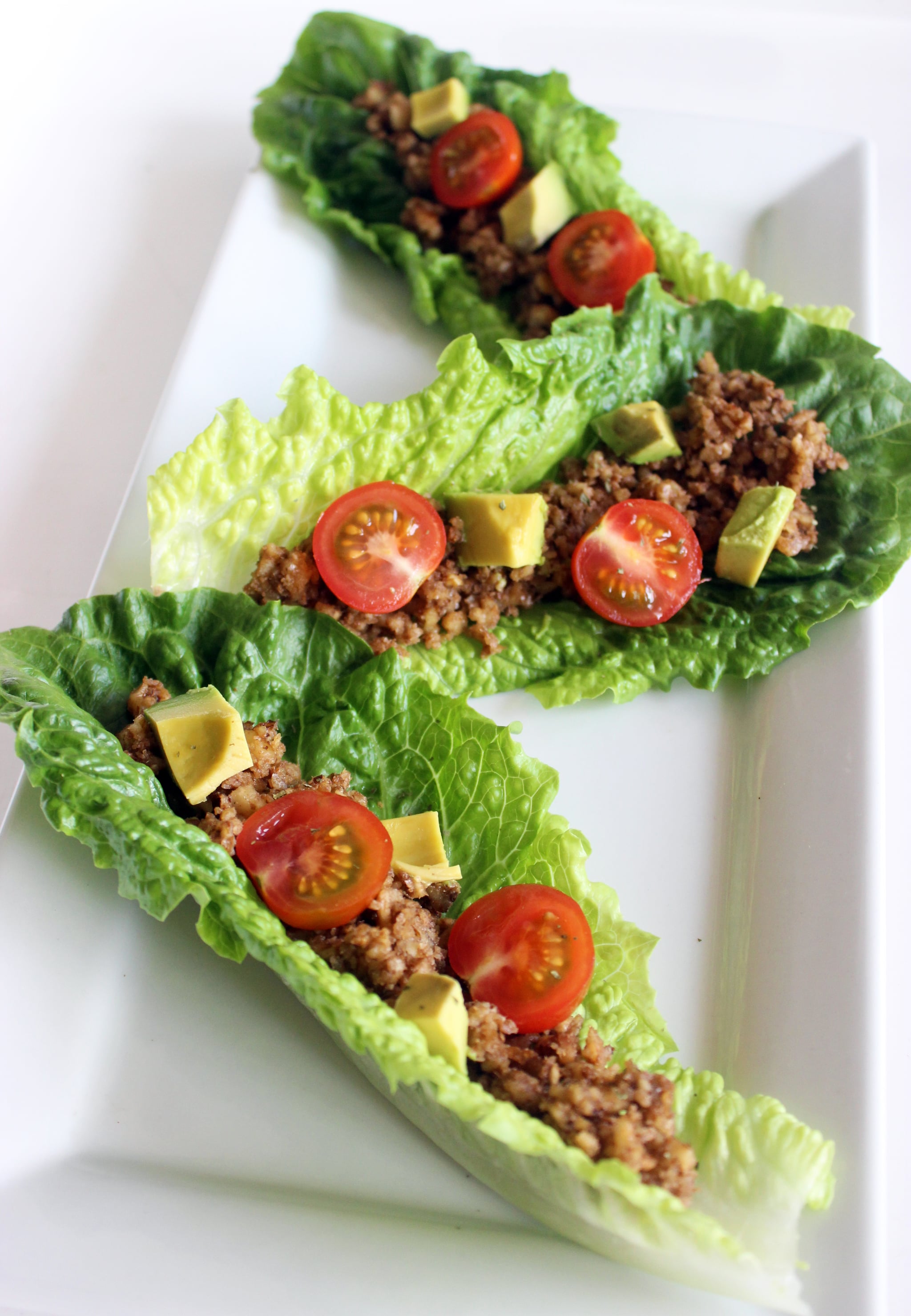 When the weather heats up, I tend to crave more and more plant-based recipes. And ever since Beyoncé adopted a vegan diet, I could not wait to get my hands on her favourite dishes. In the forward of The 22-Day Revolution by Beyoncé's chef Marco Borges, Bey not only explains how she was able to sustain this big shift in her diet but also specifically calls out this recipe: "I couldn't believe how much of our health we can control with food. And that I could still love food but this time it would love me back (like the walnut tacos you'll find in here, oh my!)." With the Beyoncé seal of approval, I decided to try them out for myself — and I'm so glad I did. I've played around with a number of vegan taco meat iterations, but this walnut-based version is a clear winner.
Beyond their spiced, smoky, and surprisingly meaty flavour, the combination of walnuts and avocado makes this a Mexican-inspired dish packed with heart-healthy monounsaturated fats that have also recently been linked to burning away belly fat. I enjoyed two tacos for a complete meal, but if you're concerned about keeping calorie counts in check, grab one taco and enjoy a salad on the side.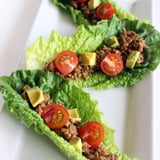 Ingredients
8 large romaine leaves
190 grams walnuts
1 tablespoon cumin
1 tablespoon coriander
2 tablespoons balsamic vinegar
1 tablespoon coconut aminos
Dash of paprika
Dash of garlic powder
Dash of black pepper
To garnish:
2 avocados, peeled, pitted, and sliced
1/2 pint cherry tomatoes, halved
1/2 tablespoon parsley flakes
Pinch of black pepper
Pinch of sea salt
Juice of 1 lime
Directions
Thoroughly wash and drain the lettuce and tomatoes in a colander or on a paper towel and set aside while preparing the remaining ingredients.
Combine all taco ingredients in a food processor.
Pulse several times until crumbly, making sure not to overblend.
Spread the walnut taco meat on the romaine leaves in equal servings.
Garnish the walnut taco meat with sliced avocado, tomatoes, parsley, ground pepper, sea salt, and lime juice.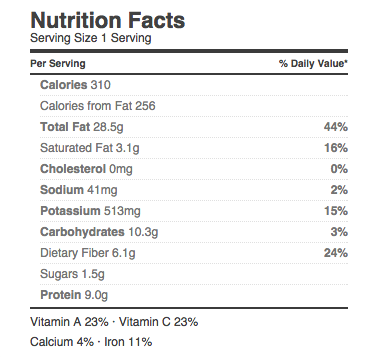 Source: Calorie Count
Information
Category

Main Dishes

Yield

8 tacos

Total Time

4 minutes, 59 seconds
Nutrition
Calories per serving

310