Water Bottle Cleaning Brush Review
You Need to Add This Water Bottle Cleaning Brush to Your Amazon Cart ASAP
As POPSUGAR editors, we independently select and write about stuff we love and think you'll like too. If you buy a product we have recommended, we may receive affiliate commission, which in turn supports our work.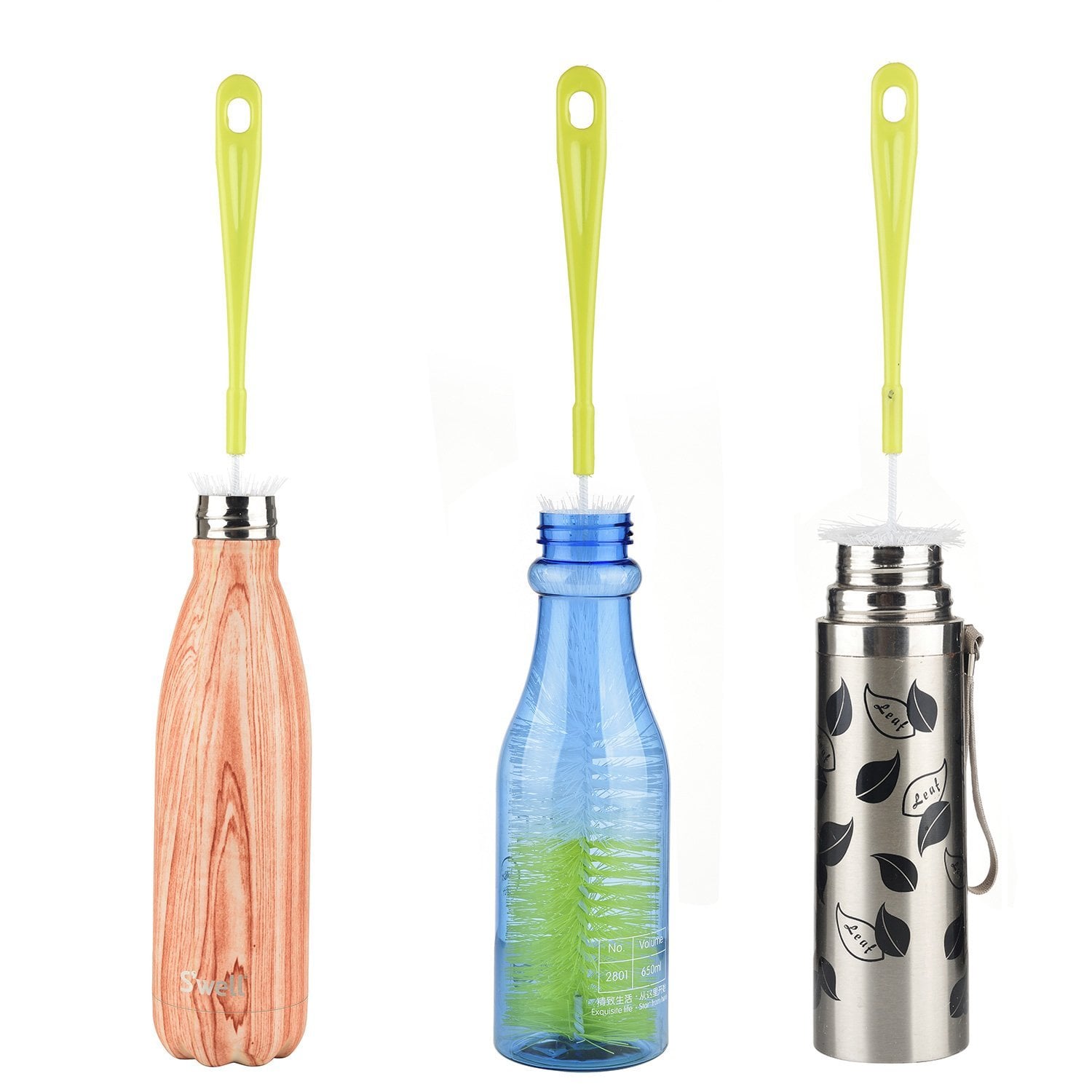 If you've handwashed and dish-washed your water bottles and still can't rid their stale orders, I'm about to change your life right now. I struggled with the same problem and even considered tossing my favourite bottles at one point. No sponge was able to fit past the opening, preventing a deep clean my bottles so desperately needed. Baking soda rinse? Still cloudy.
So, I looked to Amazon to find a brush that was designed just for this job. I finally landed on a long-bottle brush by Alink ($8), which promised to clean beer, wine, and sports bottles, baby bottles, vases, teapots, tumblers, thermos, and beyond. With a four-and-a-half-star rating, I added it to my cart immediately.
Let me tell you: my bottles are squeaky freaking clean, and most importantly, odor free! The 16-inch brush is the perfect size for my 25-ounce S'well bottle and 17-ounce Soma bottle. And its bristles truly reach every crevice, thanks to the bendable handle.
If you only rinse your bottles or throw them inside the dishwasher, I can almost promise you that they're not as sanitary as you think they are. Think about it: they're constantly wet, making them a breeding ground for bacteria. Do yourself a favour, and get one of these cleaning brushes ASAP — seriously.