What Does Tree Sap Water Taste Like?
Why You Need to Start Sipping These Super Tree Saps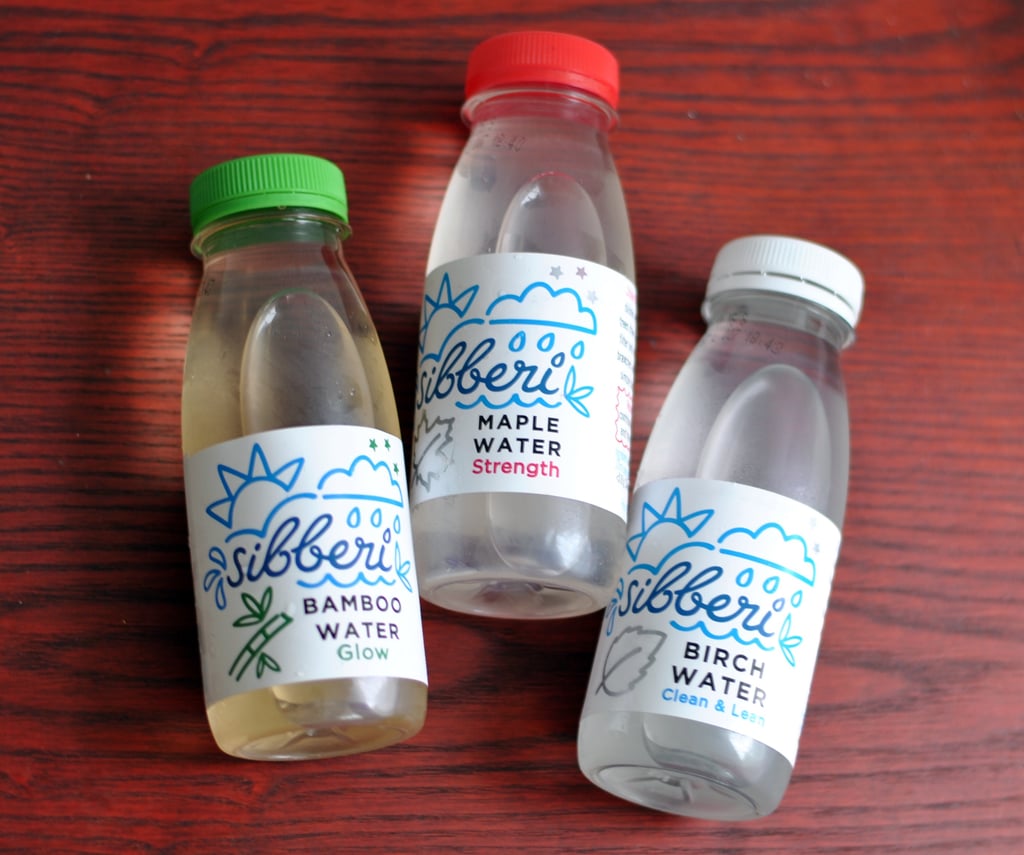 When I first heard about tree waters, I was sceptical. What more does anyone really need from water than the hydration it already gives them? Well, if you're one of the many women who are missing vital nutrients from your diet, the answer is a lot!
The reason there's so much buzz around tree waters is because they're enriched with macronutrients, so not only are they hydrating, they also add vital vitamins and nutrients to our diets.
The science behind tree water is simple — by tapping into tree trunks just before Spring, you hit the flow of naturally filtered, nutrient-rich sap that's travelling from the roots to awaken the leaves. These enriched waters are then bottled and the trees plugged so as not to disturb their natural cycles.
With my interest piqued, I decided to try Sibberi's tree waters, which come in three varieties, bamboo, birch, and maple.
Bamboo
Don't let the green tinge of bamboo water put you off trying it. This elixir, which is enriched with antioxidant flavonoids and is the highest natural source of silica, can be mixed it into your favourite green juice to mask the colour and slightly smoky flavour.
Birch
Arguably the trendiest of the three, birch water is the ultimate hydrant. It's swallow-and-you'll-miss-it sweetness makes it the perfect alternative for coconut water addicts, as it has almost four times less sugar. What it lacks in flavour, it makes up for in vitamin C and detoxifying, diuretic, and anti-inflammatory enzymes. Drinking birch water first thing in the morning will detoxify your system and flush your kidneys of built-up uric acid.
Maple
With a slightly more discernible taste than the other two, maple water has a hint of sweetness and contains around 2.3 grams of naturally occurring sugar. This water contains manganese and malic acid, which are great for strength, as they support healthy bone structure and muscle performance respectively. This is ideal for mixing into your pre- or post-workout shake for an extra boost.
Image Source: POPSUGAR Photography / Florie Mwanza