What Is a Rep in Strength Training?
What Exactly Is a Rep in Strength Training? A Personal Trainer Explains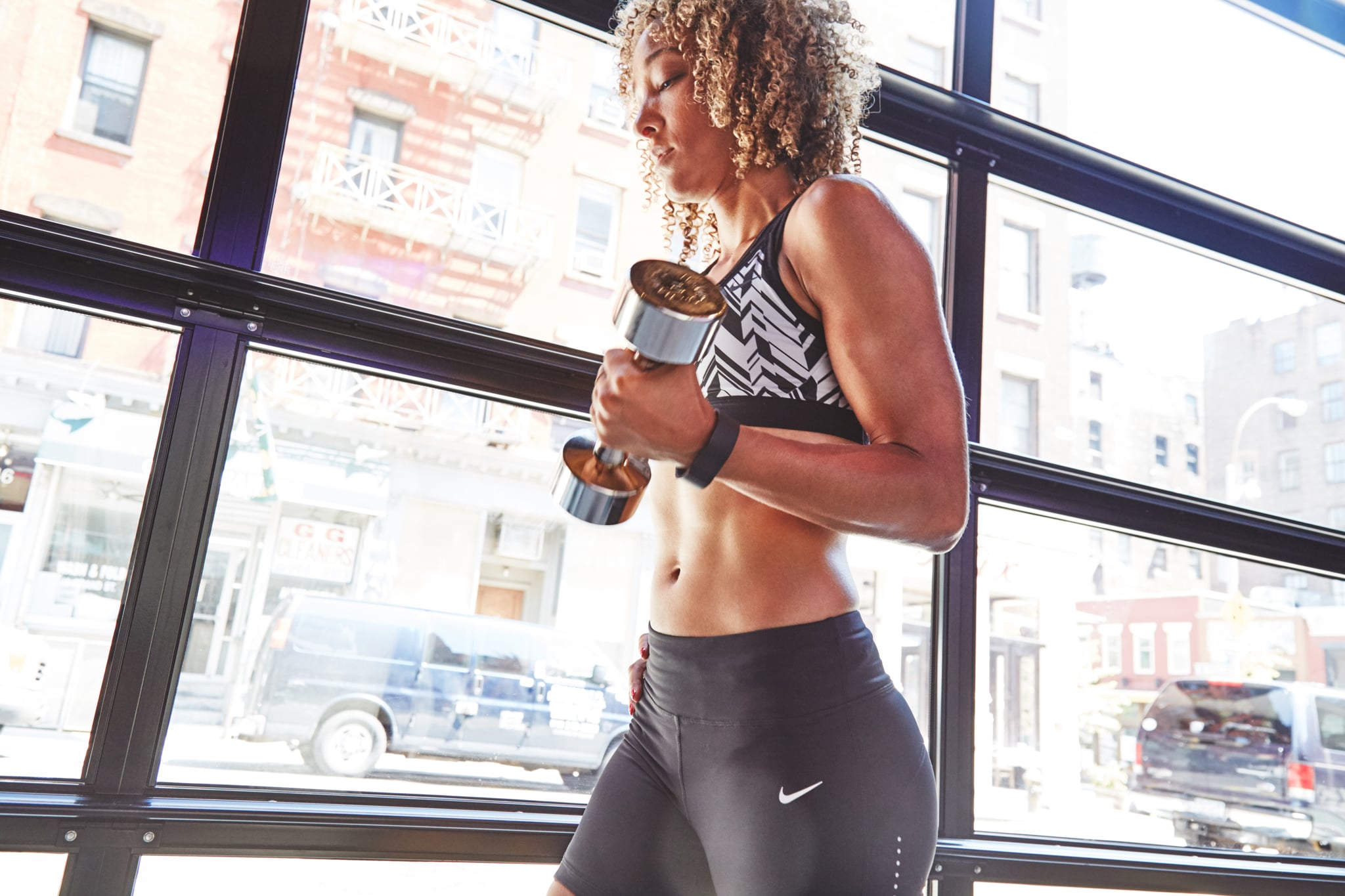 In strength training and weightlifting, there's one word that gets mentioned over and over again: rep. It pops up when talking about performing an exercise, putting together a circuit, and completing sets of exercises. But what exactly is a rep?
Rep is short for repetition. "A rep or repetition is one complete motion of exercise," said ACSM-certified personal trainer Jim White, RDN, exercise physiologist and owner of Jim White Fitness and Nutrition Studios. "So if you shoot for eight to 12 reps per set, you are performing the exercise eight to 12 times during the set." For example, if you're doing a biceps curl with a dumbbell, the rep would be one movement of starting with your arm fully extended with your hand down by your leg, then bending your arm (with your elbows acting as a hinge) until your hand reaches up toward your shoulder, then slowly extending back down to the starting position: that's one rep.
A set is the number of reps performed in a row, usually with only a second or two in between. So if your workout calls for three sets of 10 reps, each set will involve 10 movements in a row, then usually a short break (between 45 seconds and two minutes) before starting the next set.
The number of reps and sets you do depends on your fitness level, but a good place to start is with a couple sets of between 10 and 20 reps. Eager to put your strength to the test? Try this 10-move arm workout to tone your upper body.