What Is Switchel?
The All-Natural ACV Drink That Might Just Be Tastier Than Kombucha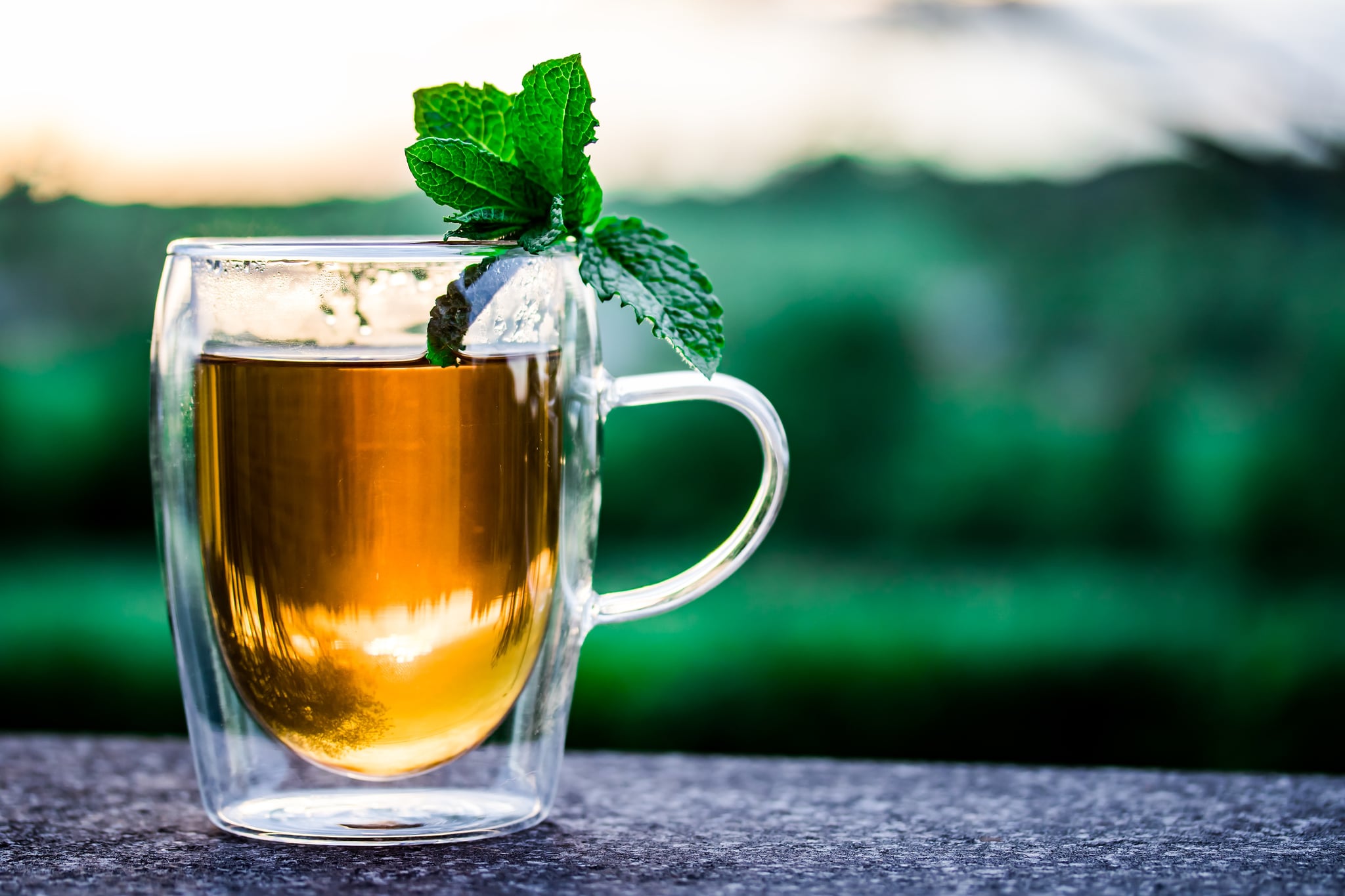 If you're looking for a healthy drink to keep you warm this Winter, you might want to try switchel. The health drink is gaining popularity; it's even been called the new kombucha — and is said to be even tastier. Here is why you may want to try it!
What Is It?
The recipe for switchel comes from the Caribbean, but is also became known as "haymaker's punch" after it became a popular drink in the American Colonies in the late 18th century. You can drink it warm or cold, and the original recipe includes water, ginger, apple cider vinegar, and honey. Dr. Joshua Levitt from The Alternative Daily says the health benefits can't be denied and that "each one of the ingredients has its own distinct health benefit." Depending on the region where it is being consumed, people have been known to add molasses or maple syrup to the recipe to make it sweeter.
What Does It Do?
There have been no studies done to prove the benefits of switchel, but each ingredient is natural and has its own health benefits.
Apple Cider Vinegar: Several studies have shown that apple cider vinegar helps to improve blood sugar, enhance weight loss, and decrease gastrointestinal symptoms like heartburn, according to Dr. Levitt.
Ginger: Dr. Levitt says it's one of the most useful medicinal herbs and is proven to help ease pain of gastrointestinal disorders and help to reduce inflammation and swelling.
Honey: It adds flavor to the drink, but is not just a sweetener. Honey acts as an antioxidant and an antimicrobial agent and is even good for people with blood sugar problems.
What Is the Nutritional Breakdown?
Every ingredient in the recipe is natural and has nutritional benefits. In a typical recipe, between the apple cider vinegar and honey, there is about 50 calories, but Dr. Levitt says the natural sugar outweighs the benefits of the calorie intake. He suggests adding other ingredients like lemon, turmeric, cayenne, or cardamon to the drink if you want to ease symptoms of bloating, constipation, or irritable bowel syndrome.
What Does It Taste Like?
It is sweet and delicious for a cold Winter night if you drink it warm. If cold, it could be refreshing after a hard workout.
Negative Side Effects?
All ingredients of switchel are natural, but nutritionist Edwina Clark says that more than 80 percent of the carbohydrates in switchel come from sugar. "Switchel provides approximately 16g of carbohydrate per cup and can raise blood sugar levels so those who are carb sensitive need to be particularly careful with their serving sizes."