Which Coffee Shop Is Healthiest?
Coffee and Calories — Which of Your Favourites Is Actually the Healthiest?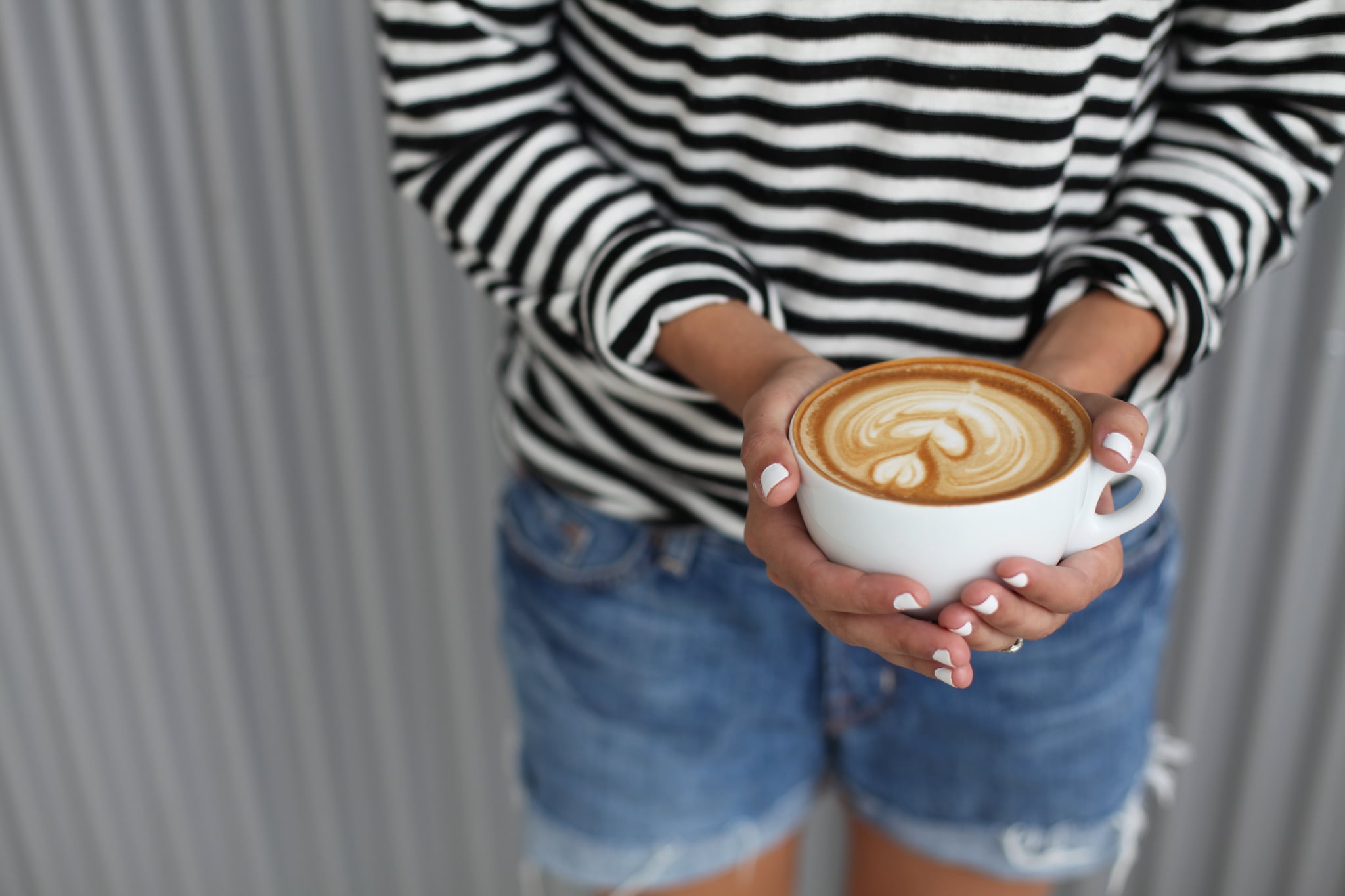 Whether you are a dedicated coffee fiend devoted to one coffee shop or like to switch it up every now and then, do you know how many calories are in your favourite drink? This table may make you rethink which coffee shop you visit next if you are watching your calorie intake. We've crunched the numbers on popular drinks at the UK's most popular coffee joints. Unsurprisingly, McDonald's comes out at the top, with 142 calories in a standard latte and 94 in a cappuccino. Even worse news for nondairy customers — there is no alternative to cow's milk. Following McDonald's come Starbucks, Pret a Manger, and Costa. For those looking to shave a few calories off their daily caffeine fix, head to Caffè Nero, where you'll find a latte with only 91 calories and a cappuccino for a teensy 27 calories.
Note: all drink calories are based on the regular/medium size according to the coffee shop and the regular milk they use (either skimmed or semiskimmed).
| Coffee shop | Latte | Cappuccino | Soy Latte | Soy Cappuccino |
| --- | --- | --- | --- | --- |
| Starbucks | 131 | 82 | 148 | 92 |
| Costa | 103 | 90 | 134 | 113 |
| Caffè Nero | 51 | 27 | 135 | 36 |
| Pret a Manger | 118 | 92 | 112 | 106 |
| McDonald's | 142 | 94 | N/A | N/A |