Which Running Shoes Are Best?
An Ultramarathoner Shows Us How to Pick the Perfect Running Shoes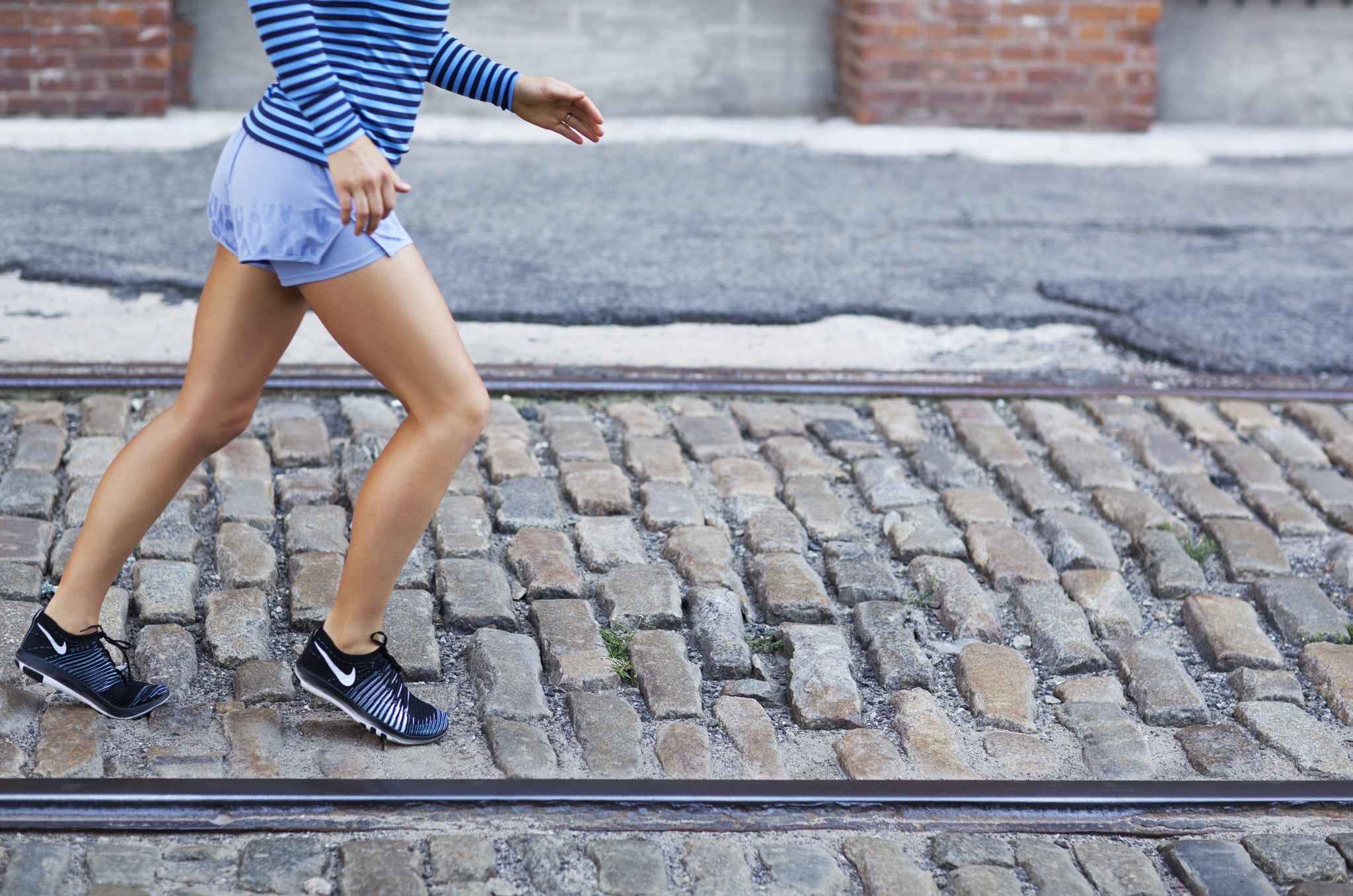 Nearly all new runners have asked these questions: Which running shoes do I need? Is there a best kind or brand? And when you're looking for running advice, who better to ask than an ultramarathoner, running coach, and running author? So that's exactly what we did; we chatted with Robin Arzon and asked "what are the best running shoes?"
As you may have guessed, running shoes are definitely not a one-style-fits-all kind of deal. "Shoes are the ultimate individualised thing," said Robin. "Everybody has different feet, different requirements. Higher arches, no arch, plantar fascia issues." So here's how you find the right shoe, with tips from one of our favourite running coaches.
Get Fitted
You have to find what works for you, and that starts with getting fitted and getting your gait assessed. "Make sure that you're getting fitted for the right shoes at your local shoe shop," Robin suggested. "If you don't have access to that, I would definitely try a shorter distance on a shoe and make sure it works before going out and trying to conquer a 10-mile run in something you don't know you love."
"Running shoes are the ultimate individualised thing."
Specialty running stores in your area will have experts and coaches on hand to help you figure out the right fit, and brands like Nike even have treadmills in stores to do a gait analysis and shoe fitting. Make sure you're working with a good return policy that allows you to go for a few runs before you fully commit.
(Try to) Forget About Style
Another important note she made was to truly prioritise function over fashion. "I love style; trust me, all day I want to be wearing the hottest stuff, but sometimes the hottest gear or the shoe that you love the colour in isn't the shoe that's right for your feet." Don't get too caught up in what a shoe looks like. Close your eyes and focus on the feeling and fit.
Ignore Other People's Opinions
So obviously your friends and family members who are more seasoned runners will have something to say about what you should get, what shoes you should never get, etc. — but back to the initial point Robin made: running shoes are individualised. That means what works for someone else (or doesn't work!) could have a completely different fit on your feet.
For instance, Robin personally has her favourite pair of shoes, but she won't go out and tell someone to buy them. "I swear by Adidas Ultra Boosts," she said. "That's been my marathon shoe for almost two years now, but that works for my foot; I can't specifically recommend that for someone else; I just know it's a quality product."
She also said to "block out the noise" when it comes to people's negativity around any particular brand or model. "If it feels good to you, you gotta continue to rock with it. For years I would run in the Nike Free, which is not even a marathon shoe, but it works for me, so like . . . whatever."
"You really have to do you," she said. "I think that people actually overcomplicate running. . . . Once you have shoes that work for your feet and you have a safe training program, you can really block out a lot of that noise."
Find What Works, and Stick With It
Once you have your Cinderella moment, stick with what works. Robin suggests that if you're training for a race, you train in the same shoe until you wear it down. "If you max out that shoe, buy that same shoe for race day; don't try something new for race day, especially not something from an expo. They have so much crazy stuff at an expo. You really don't want to risk it." Note to self: don't fall for the shiny, pretty shoes at the next half marathon expo.
Image Source: POPSUGAR Photography / Rima Brindamour