Who Is Arike Ogunbowale?
Basketball Star Arike Ogunbowale Is Chasing Another Championship on DWTS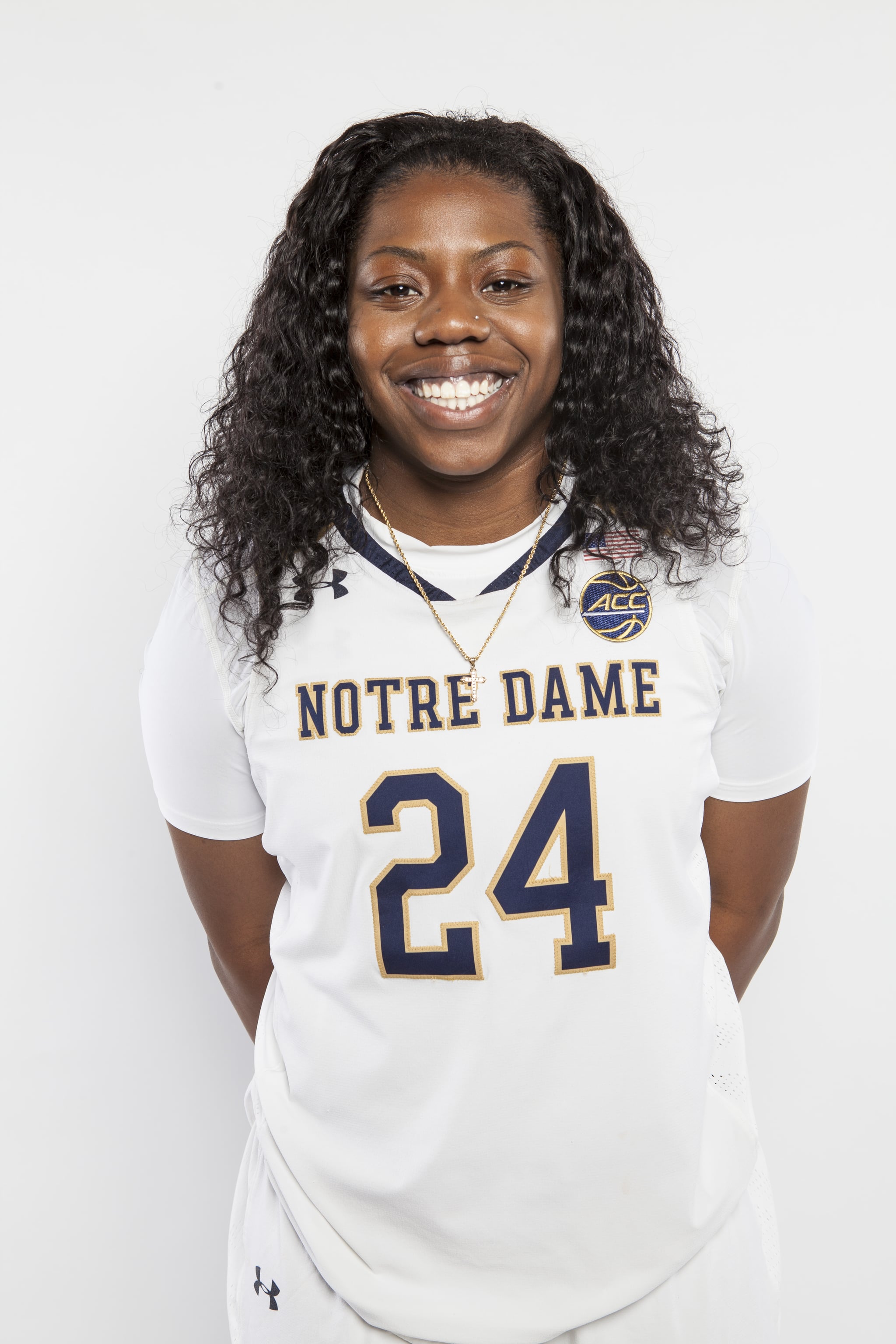 Arike Ogunbowale became a household name after shooting two incredible buzzer beaters in the 2018 NCAA Division 1 Women's Basketball Tournament. She would eventually lead the Fighting Irish to their first championship title in more than a decade. Dancing With the Stars revealed its all-athlete cast on Friday, April 13, on Good Morning America and the standout basketball player will be trading in her basketball shoes for dancing shoes.
The NCAA has strict rules when it comes to athletes and their amateurism, but it's allowing Ogunbowale to compete and even keep the prize money and trophy if she wins. Here are a few things you should know about Ogunbowale before the April 30 premiere.
Her Name Has a Special Meaning
She's of Nigerian descent and her name is native to Nigeria. It means "something that you can see and cherish," which is perfect for the basketball sensation.
She an NCAA Divison 1 Women's Basketball National Champion
Nobody does buzzer-beaters like Arike Ogunbowale. pic.twitter.com/M6q4VdRpKC

— ESPN (@espn) April 2, 2018
Ogunbowale had back-to-back buzzer beaters against Connecticut and Mississippi State in the Final Four, leading Notre Dame to its first national championship since 2001. She's still in college, and plans on returning to Notre Dame to complete her senior year while pursuing another championship.

Kobe Bryant Is Her Idol
Wow, my life is complete. The GOAT 😭🙌🏾 https://t.co/91wiItW0KN

— Arike Ogunbowale (@Arike_O) March 31, 2018
Kobe Bryant shared on Ellen that he was actually rooting for UCONN, but shortly after sent Arike a congratulatory tweet. A week later, Kobe Bryant surprised her during an appearance on Ellen and gave her a signed jersey and another jersey for her dog Kobe.
She's Great With a Soccer Ball
My first love lol ⚽️ https://t.co/We7qa0e1vX

— Arike Ogunbowale (@Arike_O) February 23, 2018
Before becoming a star at Notre Dame, she was on club soccer teams in Wisconsin, winning four Wisconsin State Cup championships. A fan spotted her juggling the basketball during a game, and she shared that soccer is her "first love."
She Comes From a Family of Athletes
Her mother Yolanda was a pitcher on the DePaul University softball team and her father, Gregory, played soccer and rugby. Her older brother, Oluwadare was a running back at the University of Wisconsin and in 2017 signed as a free agent with the Houston Texans.