Who Has Won the Most Gymnastics World Championship Titles?
Who Has Won the Most World Championship Titles in Gymnastics? You Can Probably Guess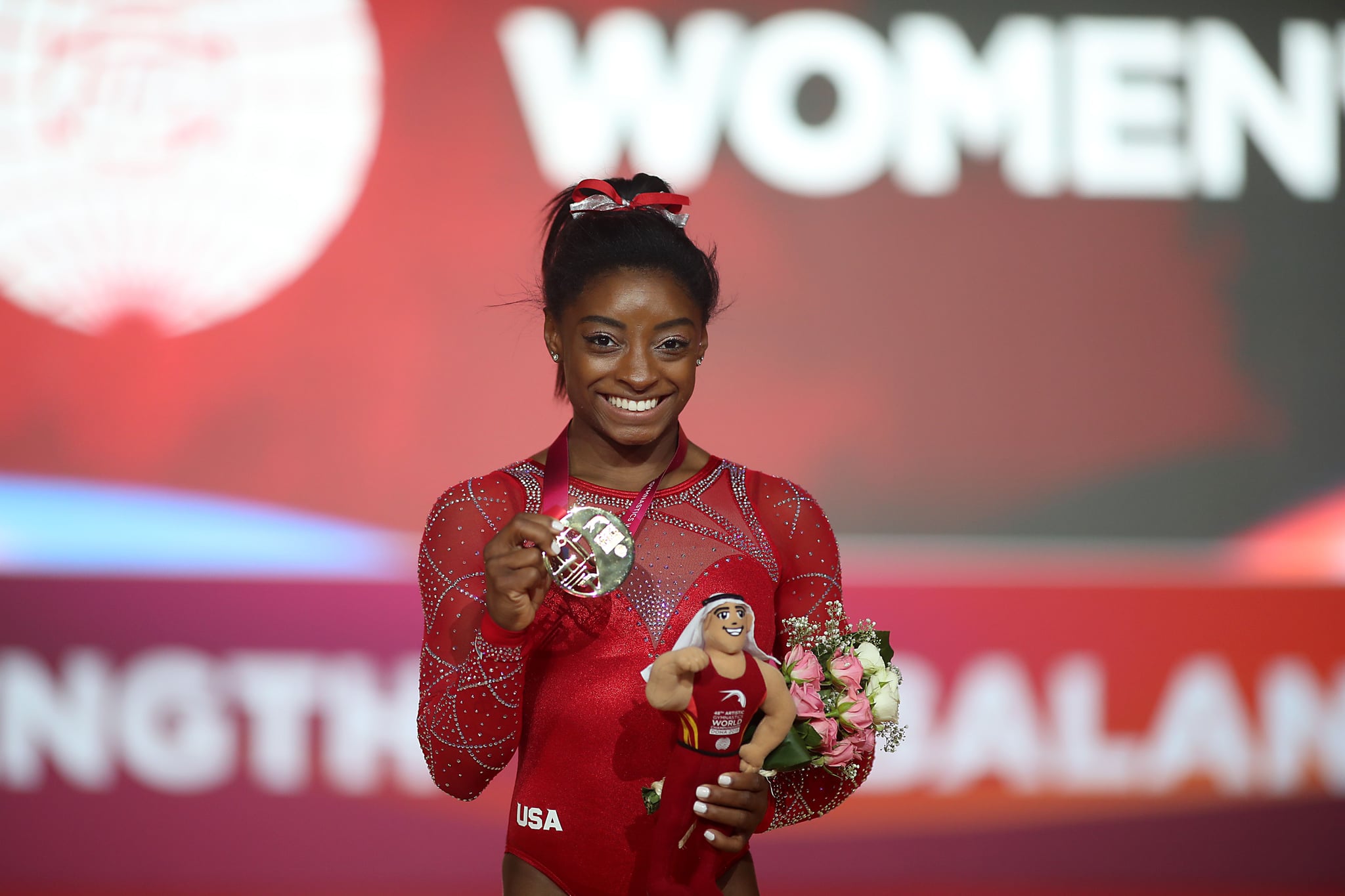 The competition in gymnastics is fierce, but only Simone Biles and Kohei Uchimura hold the distinction of winning the most World Championship titles.
Simone has won four World all-around titles, in addition to her record six at the US Gymnastics Championships. Her reign began in 2013, during her World Championship debut; she has claimed the title every year since, with the exception of 2016, when there was no championship, and 2017, when she was on hiatus following the Rio Olympics. Prior to Simone's historic victory at the 2018 World Championships, the record was held by Russian gymnast Svetlana Khorkina, who won three all-around titles between 1997 and 2003. Across events, Simone is still on top, with a combined 14 gold medals in the team and all-around competitions, as well as floor exercise, vault, and balance beam. She again surpassed Svetlana, who is tied with Soviet-era gymnast Larisa Latynina and Romanian Gina Gogean with nine gold medals each.
On the men's side, Japanese gymnast Kohei was undefeated at the World Championships from 2009 to 2015, winning six all-around titles. (There was no championship in 2012, as it was an Olympic year.) Interestingly, he hasn't won the most gold medals, though. That distincton still belongs to Belarusian gymnast Vitaly Scherbo, who won a total of 12 team and individual gold medals between 1991 and 1996, but only one all-around title in 1993.
Both Simone and Kohei are still actively competing, although their performances at their respective national championships this year couldn't have been more different. While Simone soared away with the title, making history twice with new moves on floor and beam, Kohei — who has been battling a string of lingering injuries for the past few years — failed to qualify for the finals in Japan and will not compete at the World Championships in October. With the Tokyo Olympics less than a year away, it remains to be seen what these all-time greats will do on the world's biggest stage.