Why I Don't Put My Workouts on Instagram
I Don't Share My Fitness Routine on Instagram For This 1 Reason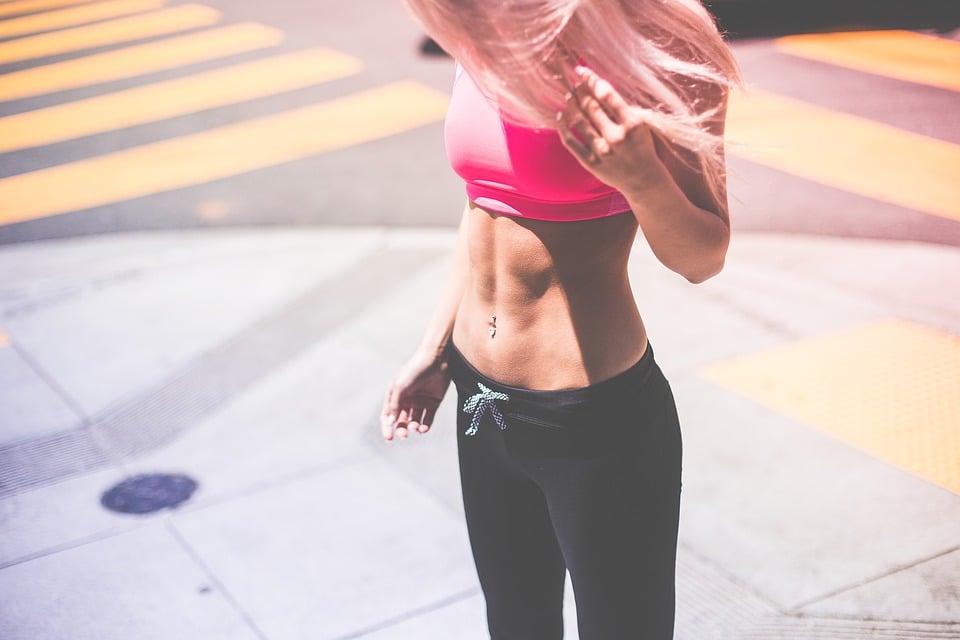 Let me preface by saying that my intention is not to knock anyone who posts their workouts on social media. For so many people, holding themselves accountable by sharing their goals and progress with their followers has been the key to their success. I love an inspiring before-and-after picture — just ask the explore tab on my Instagram. I love seeing the workouts and diet plans that have made a difference for real women. But I will never be one of those women who shares her exercise regiment with others. For me, exercise is a refuge, an escape, and a private experience, and I don't want to share that with anyone.
I have a complicated relationship with exercise, and I would be remiss to think I am the only woman who can make that claim. I entered college a 100-pound noodle who, save for 16 years of competitive dancing, had never worked out once in her life. I thought gyms were for adults. I thought I was impervious to weight gain. But when I became a Division I athlete (OK — a dance team member who cheered for Division I athletes), my relationship with my body changed. Once a week, my body was on full display as I performed in a crop-top uniform. I discovered alcohol and late night mozzarella sticks, and I gained fifteen pounds in just my first semester. Dancing wasn't enough anymore. For the first time, I had to make an effort to stay fit.
After a few months of two-a-day workout classes, restrictive eating, and watching my already non-existent boobs and my period disappear, I found balance. I learned to like food other than chicken fingers. And I fell in love with spinning. My sophomore year, I became a certified Spin instructor and started teaching classes. When my mental health started to decline, exercise was my respite. I came to rely on my workouts not for results, but for energy and confidence. My friends worried my gym habit an obsession when I first started, but only I knew what my relationship with the gym really was: essential.
After college, I briefly flirted with the idea of become a professional full-time cycling instructor. I went to SoulCycle classes and watched with wonder as buxom instructors in tiny sports bras swung their sweaty manes of hair around and flaunted taut, lean abdominals. More than I wanted to look like them, I wanted to be them. I imagined building an Instagram page filled with #fitspiration, professional fitness photoshoots, and thousands of followers. I imagined that life came included with earning a spot on that coveted podium.
But then I remembered the pressure of college, of being conscious at all times of how my exposed body might photograph. I didn't want to be held accountable publicly anymore. I want to feel like it's OK to be bloated some days, and OK to indulge on holiday (or even just because!) and not have to justify or explain it to anyone. I became a Spin instructor at a small gym with an older clientele and a wide array of body types and fitness levels, and I love it. I still attend multiple fitness classes a week, and although I try to maintain my musculature, having the perfect body isn't my priority anymore. After having been accountable for so long, I'm happy to keep my workouts and my body, my own business.