Workout Songs Summer 2018
41 Energizing Songs That Will Make Your Summer Workouts 100 Percent Better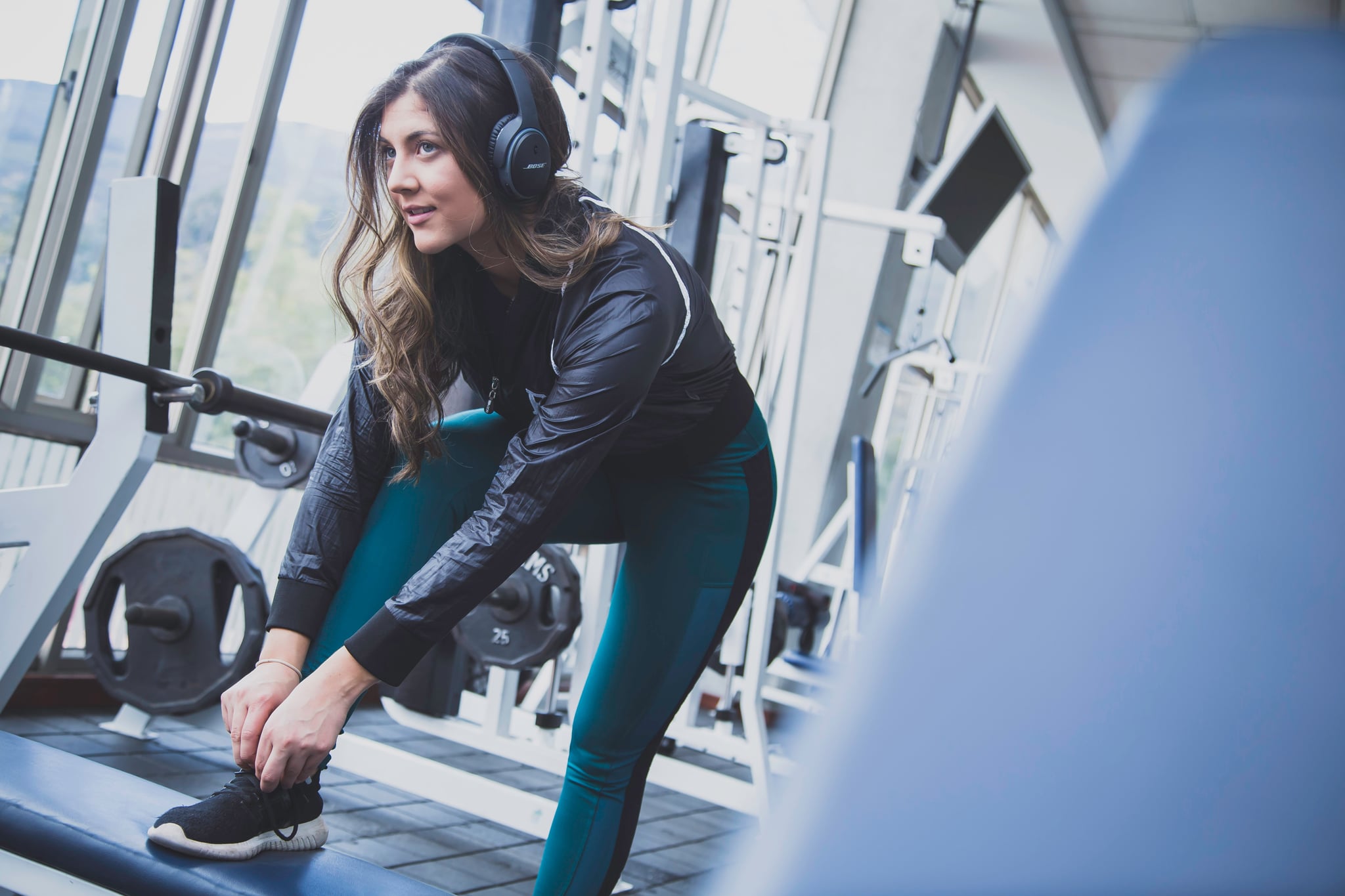 Half the battle of working out is finding the motivation to get started, and the other half is keeping your energy high when you're going those final miles on the treadmill or squeezing in a few extra reps. When your muscles start to ache and you feel like you're about to hit the wall, sometimes music is the only thing that can keep you going, which is why we've assembled the perfect work out playlist featuring songs that are sure to keep you feeling great while you're toning up.
"Nice For What" by Drake
"I Like It" by Cardi B feat. J Balvin and Bad Bunny
"Walk It Talk It" by Migos feat. Drake
"Sky Walker" by Miguel feat. Travis Scott
"Icon" by Jaden Smith
"Sit Next To Me" by Foster The People
"IDGAF" by Dua Lipa
"KOD" by J. Cole
"Love Lies" by Khalid and Normani
"Everybody Mad" by O.T. Genasis
"Dinero" by Jennifer Lopez feat. DJ Khaled and Cardi B
"American Money" by Børns
"Top Off" by DJ Khaled feat Jay-Z, Beyoncé and Future
"She Loves Control" by Camila Cabello
"Girls Like You" byMaroon 5 feat. Cardi B
"Somebody Like Me" by Craig David feat. AJ Tracey
"Sauce" by Justin Timberlake
"Chun-Li" by Nicki Minaj
"Lost In Your Light" by Dua Lipa feat. Miguel
"God's Plan" by Drake
"Me So Bad" by Tinashe feat. Ty Dolla $ign and French Montana
"The Good War" by Kimbra
"Tu Verdad" by J Balvin
"Delicate" by Taylor Swift
"I Like Me Better" by Lauv
"Down" by Mýa
"Real Deal" by Jessie J
"Pynk" by Janelle Monáe feat. Grimes
"rockstar" by Post Malone feat. 21 Savage
"Bed" by Nicki Minaj feat. Ariana Grande
"El Anillo" by Jennifer Lopez
"Wait" by Maroon 5
"Particular Taste" by Shawn Mendes
"Mi Gente" by J Balvin and Willy William feat. Beyoncé
"X" by Kendrick Lamar feat. ScHoolboy Q, 2 Chainz and Saudi
"Told You So" by Miguel
"The Middle" by ZEDD feat. Maren Morris and Grey
"That's It" by Bebe Rexha feat. Gucci Mane and 2 Chains
"Stuck With Me" by Tinashe feat. Little Dragon
"Alone" by Halsey feat. Big Sean and Stefflon Don
"Move To Miami" by Enrique Iglesias feat. Pitbull
Looking for a specific playlist based on your workouts? We've got you covered.
Remember: you will need to download the free Spotify software or app to listen to our playlists.