Workout Tips From Halle Berry
Halle Berry Just Revealed Her Best Fitness Secrets — Here's How She Trains, Eats, and More!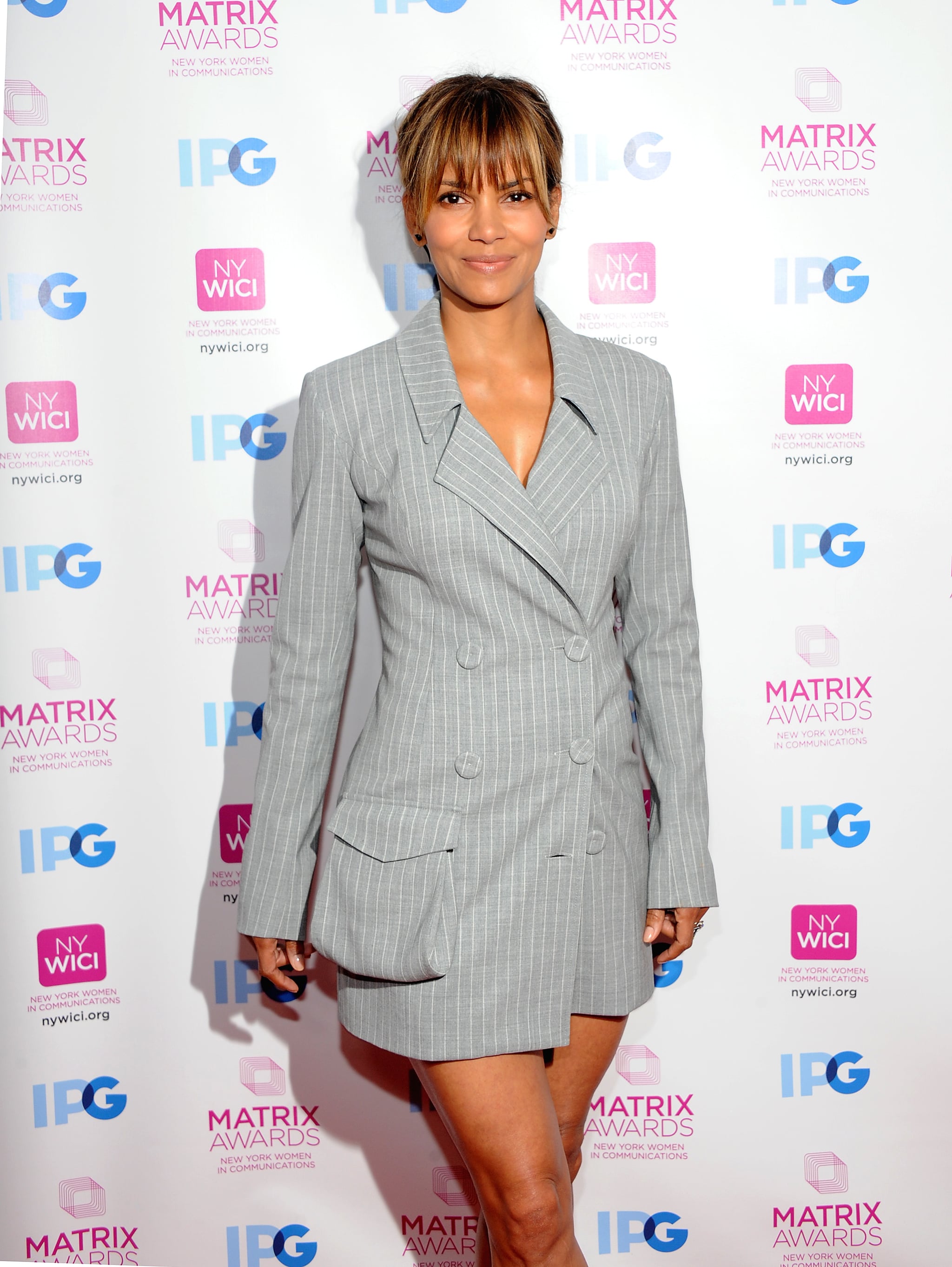 Halle Berry is taking advantage of Instagram's new question feature to engage with her 2.9 million followers about all things fitness. To kick off her inaugural "PHIT Talks" segment, Halle and her trainer, Peter Thomas, are answering questions, like how to be healthy on a budget, how to get strong without sacrificing your curves, and more. Continue reading to learn some of the star's best fitness secrets.
1. What keeps you motivated to keep going?
"My kids. I'm a mom of two, and I want to see my grandchildren, actually. And, I also want to model healthy living, and [a] clean good lifestyle for my kids. I think what we do matters much more than what we say." — Halle
2. What's a natural alternative to a preworkout?
"I love to use Can't Beet This! It's primarily made from beets . . . we can't live without it." — Peter
"It's so much energy, it's like a turbo boost." — Halle
3. I've got the workout part down. I really can't afford a healthy diet plan. What's your advice?
"If you don't have a bunch of money to spend on food at particular grocery stores, I would suggest you go to your farmer's market on the weekend. You support your local farmers, you buy directly from the farmer. A lot of times what I've done, I've gone there at the end of the day when there's just a couple of things left, and they'll sell it to you for half the price — if not sometimes they even give it away for free." — Peter
"And, you can go get bones from the butcher, like used organic bones . . . that's totally free; and, cook up some bone broth, and you're golden." — Halle
4. What is your favourite workout?
"My favourite workout is any workout I get to do with this dude . . . because he makes it so fun, he makes it always different . . . I'm learning stuff, I'm learning how to fight and box, Muay Thai. He incorporates things that just interest me every day, and he makes it fun." — Halle
5. How many days a week do you workout?
"I workout five days a week. I do four days a week training for John Wick, which is brutal — like three to four hours at a time. And then, I workout with Peter another three days a week. So, while I do five days a week, I'm actually doing seven training sessions in a week." — Halle
6. How can we keep curves but stay toned?
"We always talk about that. I think a lot of it is using your own bodyweight. I don't personally use too many old-fashioned weights. I use a lot of bands, my bodyweight. I do some cardio, but cardio is always mixed into my workouts. Nothing makes me more angry than to be on a treadmill. So we mix cardio into my workouts by going up and down stairs — some sprinting here and there." — Halle
7. What are the best exercises to do to work your sides and lower abdomen?
"Abdomen is also my bane of my existence. I have two children, and this lower part down here just sucks. So, every time we're together I do something that has really helped me. I do a hang, and then I do leg lifts, and knee lifts. They're killer; they're brutal. I have found that's really the only that has helped me bounce back, especially from baby number two. And also planks." — Halle
8. What's your favourite cheat food?
"My cheat meal is a big ol' bag of salt and vinegar Lays potato chips. I eat the whole bag in one sitting. I'm not sharing, and don't put your hands in the bag!" — Halle