You're Going to Want One of Ronda Rousey's "Do-Nothing B*tch" T-Shirts
You're Going to Want One of Ronda Rousey's "Do-Nothing B*tch" T-Shirts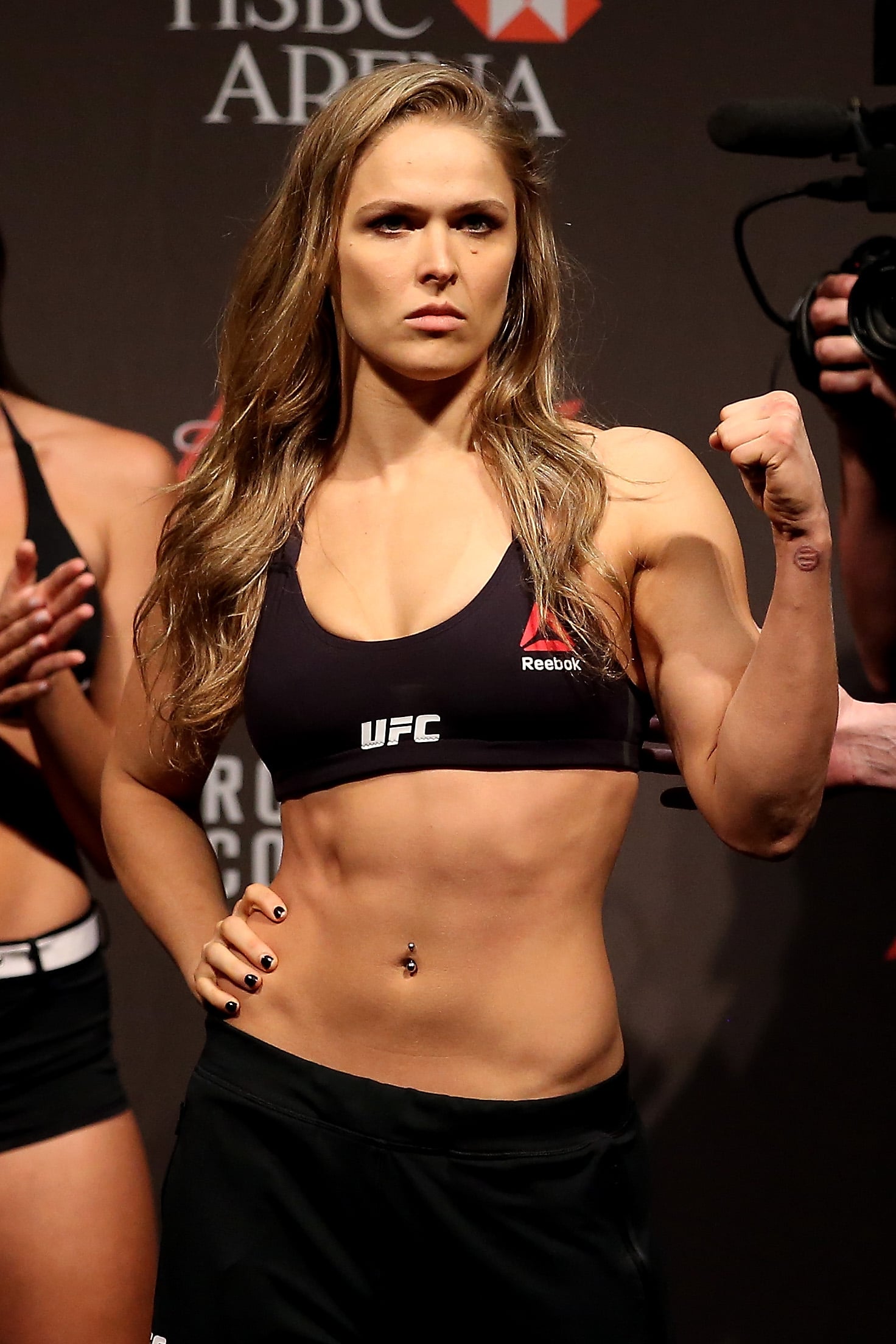 Remember when there was anyone more badass than Ronda Rousey? Me neither.
We've been a fan of hers since the beginning, but our admiration for her has amplified even more lately. First, Ronda KO'd her sh*t-talking opponent in 34 seconds at the UFC 190 bantamweight championship, and then she gave us the body-image quote of our dreams, which is quickly becoming a mantra for women everywhere. To summarise, Ronda could not possibly care less about what you think of her "masculine" body, and she's confident as hell, as she should be. "There's not a single muscle on my body that isn't for a purpose, because I'm not a do-nothing b*tch."
Now, you can rock her quote on a t-shirt of your own. The best part? She's selling the shirts for charity. A portion of the proceeds of the DNB shirts will go to Didi Hirsch "for their work in mental health services and for women with body image issues."
Check out my first ever limited edition shirt! Don't be a #DNB 👊 http://t.co/YCZuFVhRD7 pic.twitter.com/SASb2vHjl9

— Ronda Rousey (@RondaRousey) August 6, 2015
You can buy the shirt here for £16, but hurry! They're only selling for a limited time, and thousands have already been sold. We can't wait to rock these in the gym.