Bad Sport: How Common Is Point Shaving?
Bad Sport Covers One of the Worst Point-Shaving Schemes in History, but How Common Is This Crime?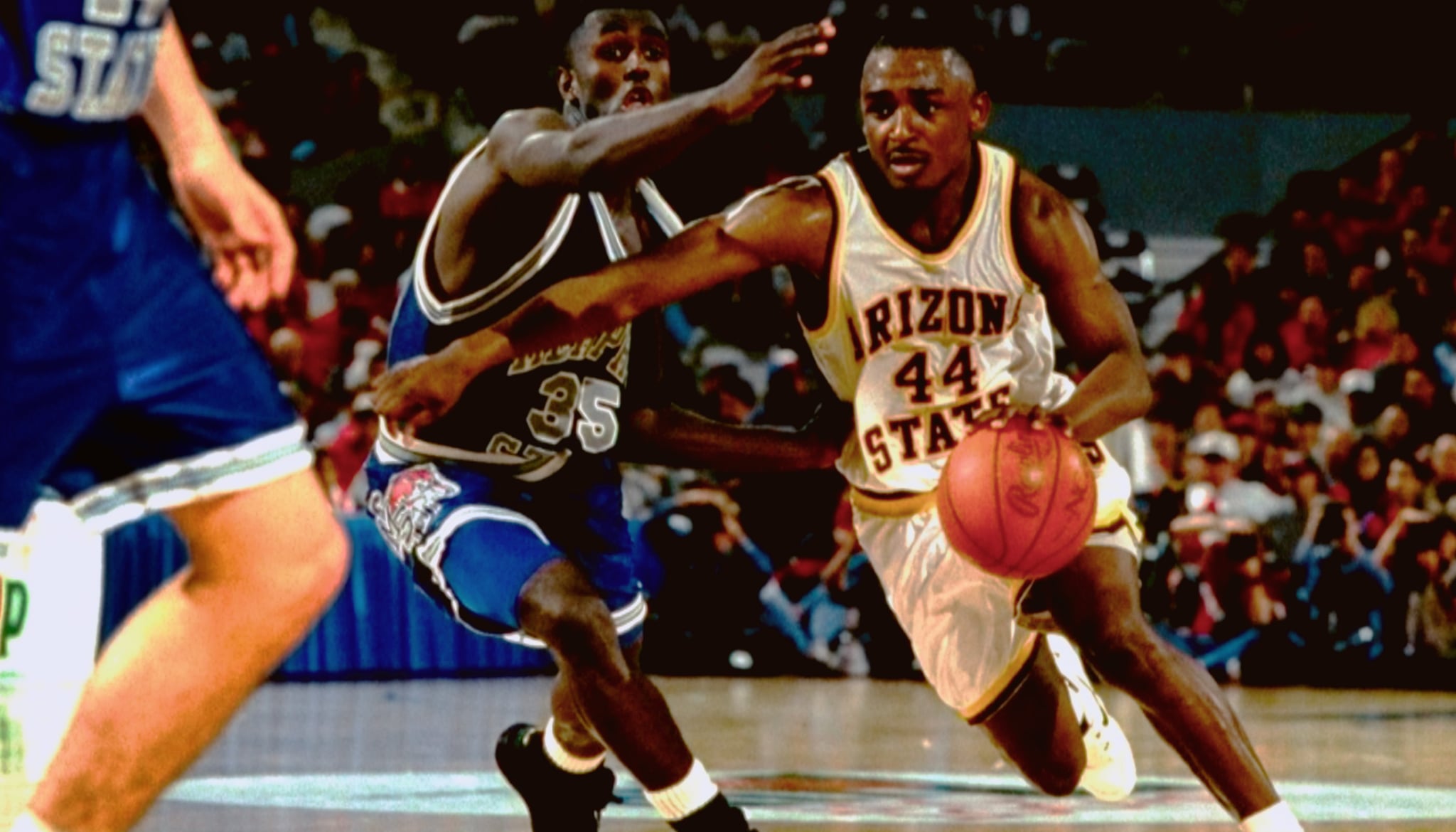 Point shaving may not be a phrase you hear often, but this crime has a dark history in collegiate and professional sports. As viewers of Netflix's new docuseries Bad Sport learn, one of the most prominent point-shaving scandals happened at Arizona State University in the 1990s. Among other sports scandals, Bad Sport dives into what happened with the Sun Devils basketball team and what became of those involved in the scheme. Keep reading for more on how point shaving works and a brief history of other scandals that rocked the sports world.
What Is Point Shaving?
Point shaving is most prevalent in basketball, and it essentially means that a game has been fixed. Most often, a bet has been placed on the game and one or more players coordinates with gamblers to fix the outcome without changing who wins. The players will make an effort to end the game end with a certain number of points — thus the term "point shaving" — so that the bet will go in the gambler's favour. Gamblers are usually betting on the margin of victory, or how many points a team wins by, so by colluding with the players to control how many points are on the board, they can assure themselves a win.
How Common Is Point Shaving?
It's hard to say exactly how common point shaving is, because those involved aren't always caught. However, when teams are caught point shaving, it tends to be a huge scandal. It's also not exclusive to basketball, though that is where it most commonly occurs. Football and baseball have also been marred by point shaving, all the way up to the professional level.
The Biggest Point-Shaving Scandals in History
The Arizona State University point shaving-scandal is easily one of the most well-known in sports history. In 1994, two players on the school's basketball team, Stevin Smith and Isaac Burton Jr., were recruited to shave a few points off the team's scores in four games, according to the Los Angeles Times. Four men — Benny Silman, Joseph Gagliano Jr., Dominic Mangiamele, and Joseph Mangiamele — were indicted and charged with sports bribery, conspiracy to commit sports bribery, interstate transportation, and aid of racketeering.
This type of fixing games even goes back a hundred years to the 1919 World Series, where a handful of Chicago White Sox players were accused of taking money to throw the series, according to the Chicago Tribune. The men, eventually dubbed the Black Sox, were thought to have asked for $100,000 in exchange for their services. They were eventually acquitted in court but were banned from the game forever.
A point shaving scheme at Tulane University in the 1980s was so bad that the school actually shut down the basketball program for four years. Three players — including John "Hot Rod" Williams — and five other people were indicted in the scandal, according to The New York Times. Two more players had allegedly been involved but received immunity in the case after providing testimony. Those in question were accused of throwing two games. However, despite Williams's involvement in the scandal, he went on to play in the NBA for over a decade.