Booty by Brabants Pocket Leggings For Running | Review
The One-Size-Fits-All Leggings I Swear By For My Weekly Runs
As POPSUGAR editors, we independently select and write about stuff we love and think you'll like too. If you buy a product we have recommended, we may receive affiliate commission, which in turn supports our work.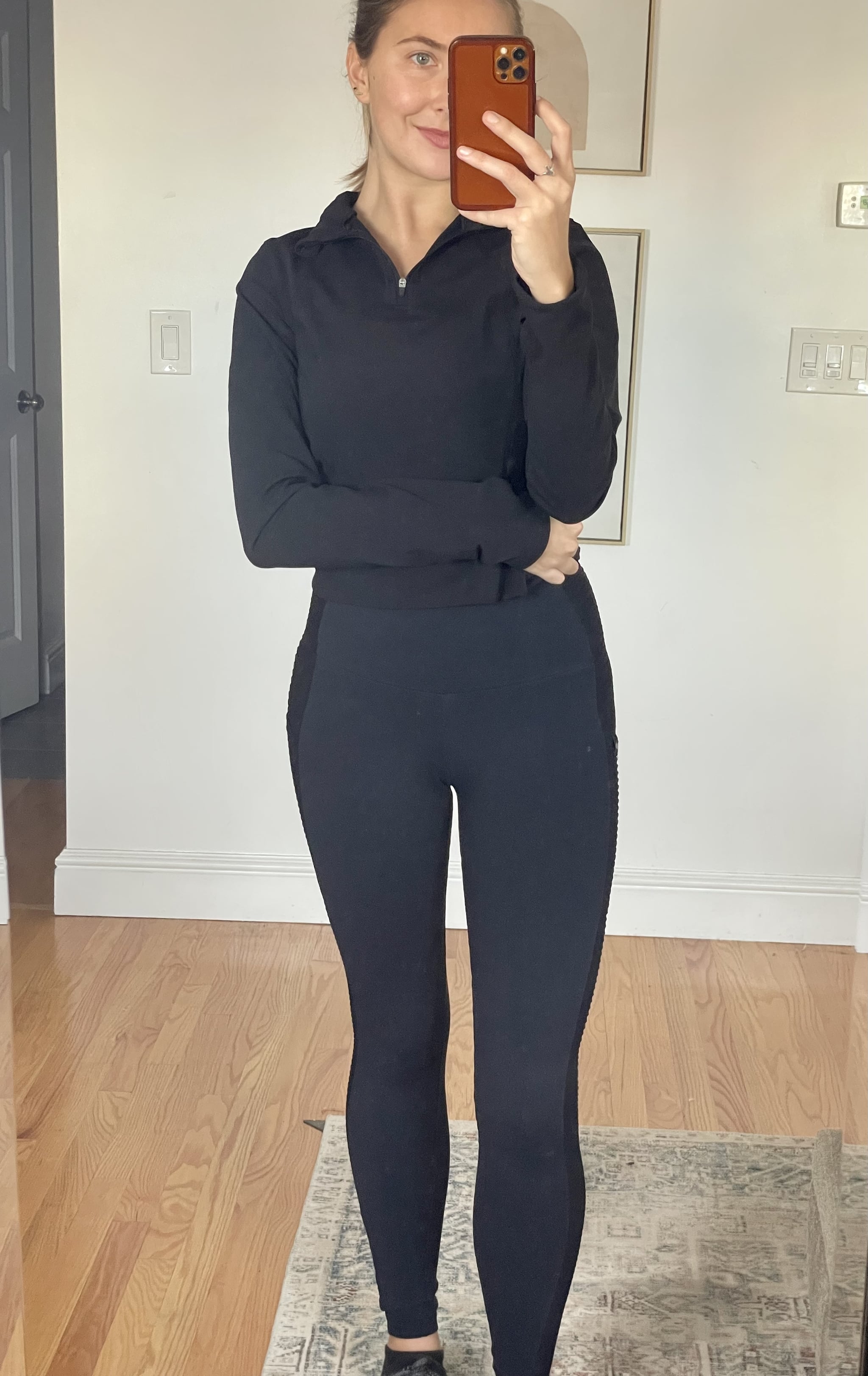 I love working out outdoors (yes, even in the winter), which is why running is my exercise of choice. I've run for six years now, so I know a thing or two about which workout gear works best. I've made a few mistakes along the way — like wearing leggings that fell down or weren't sweat-wicking and even ones that ended up being see-through — so I know what to look out for. However, when I was offered a chance to test the one-size-fits-all Booty by Brabants Pocket Leggings ($95), for the first time in a few years, I wasn't sure what to expect. I remember thinking, "How could one size possibly fit everyone?" and "There's no way the waistband stays up," but to my surprise, my reluctance was proven wrong. These leggings include every feature I look for in a workout legging and more, and they're perfect for my weekly runs.
What I Like About the Booty by Brabants Pocket Leggings
Let's start with what makes these leggings so unique: their sizing. The one-size-fits-all concept made me hesitant about the effectiveness of these leggings at first, but after numerous friends who vary in body type purchased them, I was pleasantly surprised to find their sizing works for everyone. This is a huge bonus shopping BBB's site and not having to sift through numerous sizes or read reviews and hope for the best. Mine fit like a glove and hit all my workout-legging requirements: they have a high waistband that's tight and secure; are made with sweat-wicking fabric; wash in the washing machine well; and have a thick, compressive material that doesn't show sweat. Additionally, their pockets are nice and deep and can hold my phone securely while on the go. They're also made of biodegradable, toxin-free material. I can't say enough about the high quality of these leggings — they're genuinely perfect.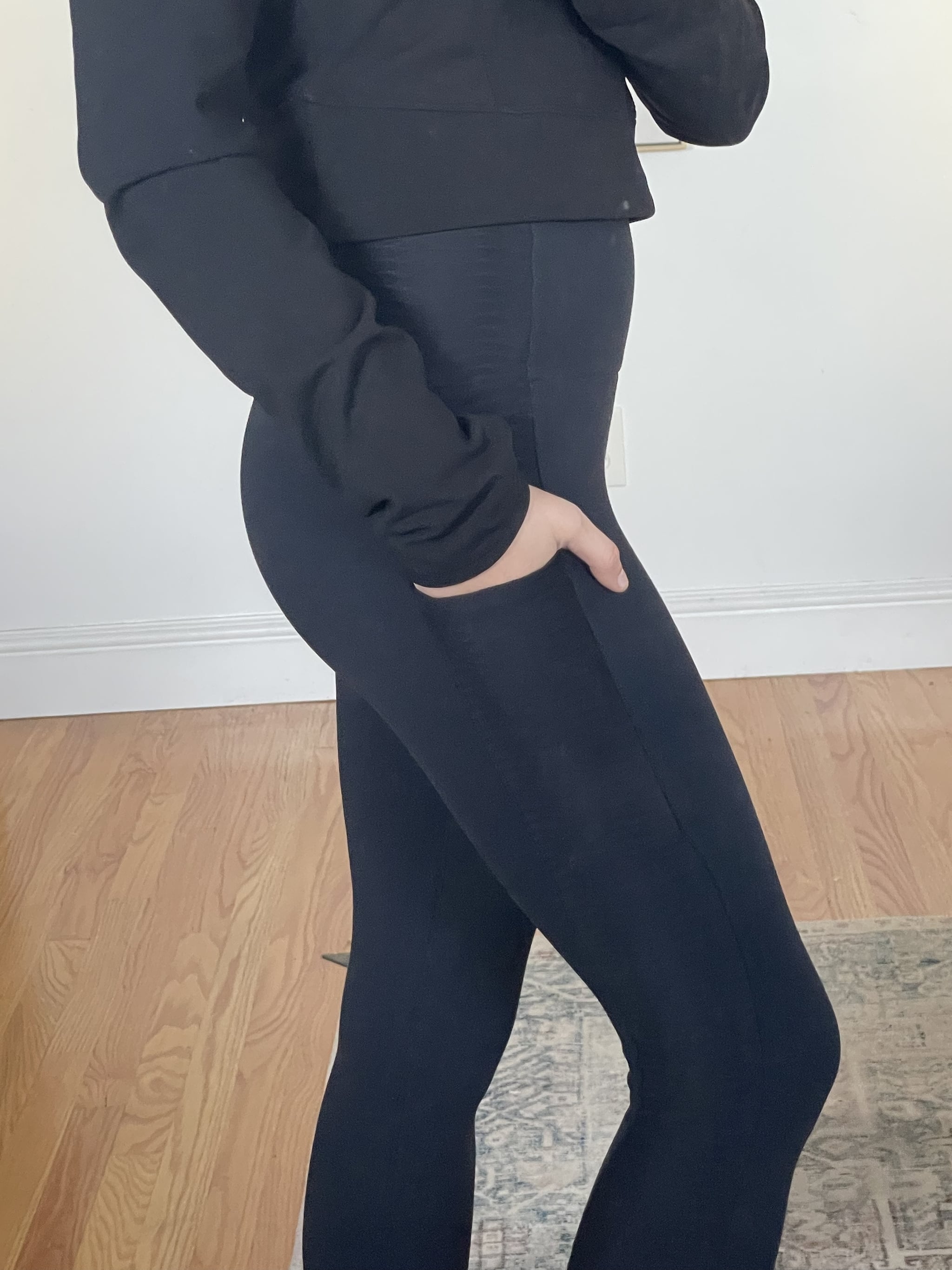 What's Worth Noting About the Booty by Brabants Pocket Leggings
The quality of these leggings is truly impressive, but design-wise, I can't say I'm obsessed. Booty by Brabants is known for its textured material, and it's not my favourite material in the world style-wise. This, of course, is my own personal preference (there are plenty of people who love this material), but for me, it's not my favourite. I'm also not the biggest fan of the logo, which is showcased loud and proud on the back of the leggings. To be clear, BBB's quality surpasses all of these style preferences by a landslide, but if I'm being picky, it's not my favourite look.
Who Are the Booty by Brabants Pocket Leggings Best For?
While I personally wear my Booty by Brabant's leggings for runs, I wholeheartedly believe they're great for every type of workout. Whether it be high intensity, low intensity, or lifting weights at the gym, these leggings will support you through it all. Not to mention they're perfectly comfortable, so if you want to throw them on to run a few errands, by all means, I encourage it.
Additional Details
Booty by Brabants is one size fits all.
Sustainably made, the material is biodegradable and toxin-free.
The leggings feature two deep pockets on each side.
Fade and pill resistant, their material is built to last
Rating
Image Source: POPSUGAR Photography / Haley Lyndes