Carbon38 High-Rise Full-Length Leggings | Editor Review
These Carbon38 Leggings Are My Go-to Pant For Yoga, Brunch, and Beyond
As POPSUGAR editors, we independently select and write about stuff we love and think you'll like too. If you buy a product we have recommended, we may receive affiliate commission, which in turn supports our work.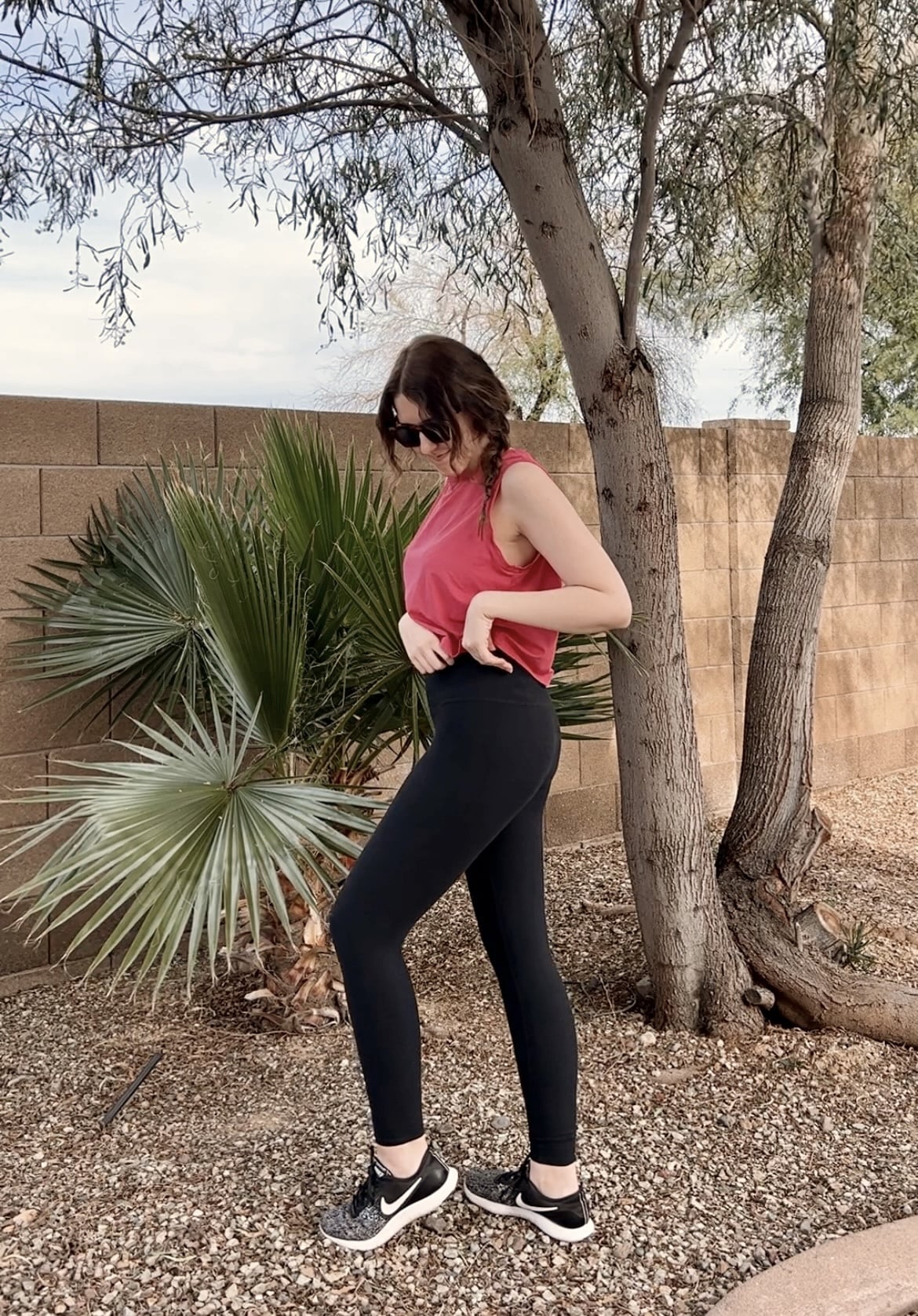 These days, my workout drawer is starting to feel a little too much like a loungewear drawer. I don't exactly know when the two started to blend together, but my guess is that it occurred sometime between the beginning of the pandemic and when I transitioned into a fully remote job — aka when my dream of never having to leave the house became a reality. Don't get me wrong, I still squeeze plenty of workout time into my weekly routine, but my priorities when shopping out a new pair of leggings have definitely shifted. I'm now much less concerned with finding something that's sweat-wicking or made from a dense, compression-like material, and more focussed on finding pants that are breathable, lightweight, and still comfortable enough to be worn for any activity in my day — whether that's a hot Pilates sesh, a Zoom call, or even a casual coffee date with a friend.
I've heard about Carbon38 and its comically cult-like fan base for years, with customers who are so obsessed with the athletic label's buttery soft styles, they've literally thrown out every other pant in their wardrobe in favour of wearing the brand's leggings 24/7. I don't know how much truth actually lies behind these Twitter claims, but hey, I love the drama of it, regardless. Sceptical of whether or not leggings that comfortable could even exist, I set out to test the brand's bestsellers for myself, starting with this Carbon38 High-Rise Full-Length Legging in Melt ($108). While I'm not quite ready to throw out my entire collection of jeans just yet, I will admit that these leggings are maybe the softest thing that've ever touched my body, and I'm now tempted to buy the athletic style in every colour imaginable. (R.I.P. to my bank account.) Keep reading to see my honest review of these cult-favourite, full-length leggings.
What I Like About These Carbon38 Leggings
Frankly, these leggings tick just about every box imaginable for me — they're ultrasoft but not particularly sleek, meaning they hug my body perfectly and I never have to worry about them sliding down or not holding their shape during a workout. The bottoms have a contoured design that accentuates curves and keeps everything feeling supported and in place, but they're also not too snug to the point that I feel constricted or like I'm unable to move around in them. My pants size typically falls in the range of a 4 to 6, so I opted for the medium in this legging, and they fit perfectly — just the right length on my leg and ample, high-waisted coverage on my tummy.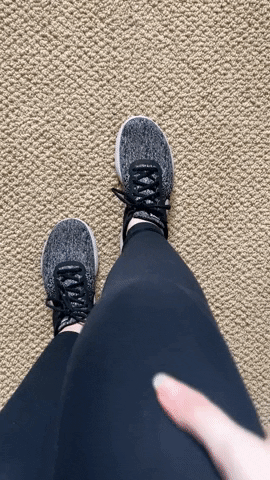 What's Worth Noting
Like any delicate piece of clothing, it's important to wash and handle the product with care; the same goes with these Carbon38 leggings, which are primarily made from a nylon-and-spandex material. The brand's website advises shoppers to clean the product in a machine wash cold cycle and hang the style to dry versus throwing them in the dry cleaner. This process will help to ensure the pants' fabric doesn't get damaged and that the style maintains its contoured shape.
While the product's page is filled with dozens of glowing reviews, there are a few customers who found that the legging was "too sheer" and lacked in durability, with one in particular writing: "Beautiful colour and really soft but a bit thin. Would be perfect if it held everything together more." I haven't found this to be the case with my own style — whether I'm doing yoga, Pilates, or am just going on a relaxed walk around my neighbourhood, I feel totally supported and covered while wearing the bottom. However, given the style's design and lightweight nature, I do think this particular legging is better suited for wear with more low-intensity activities rather than movement-heavy workouts like weight lifting.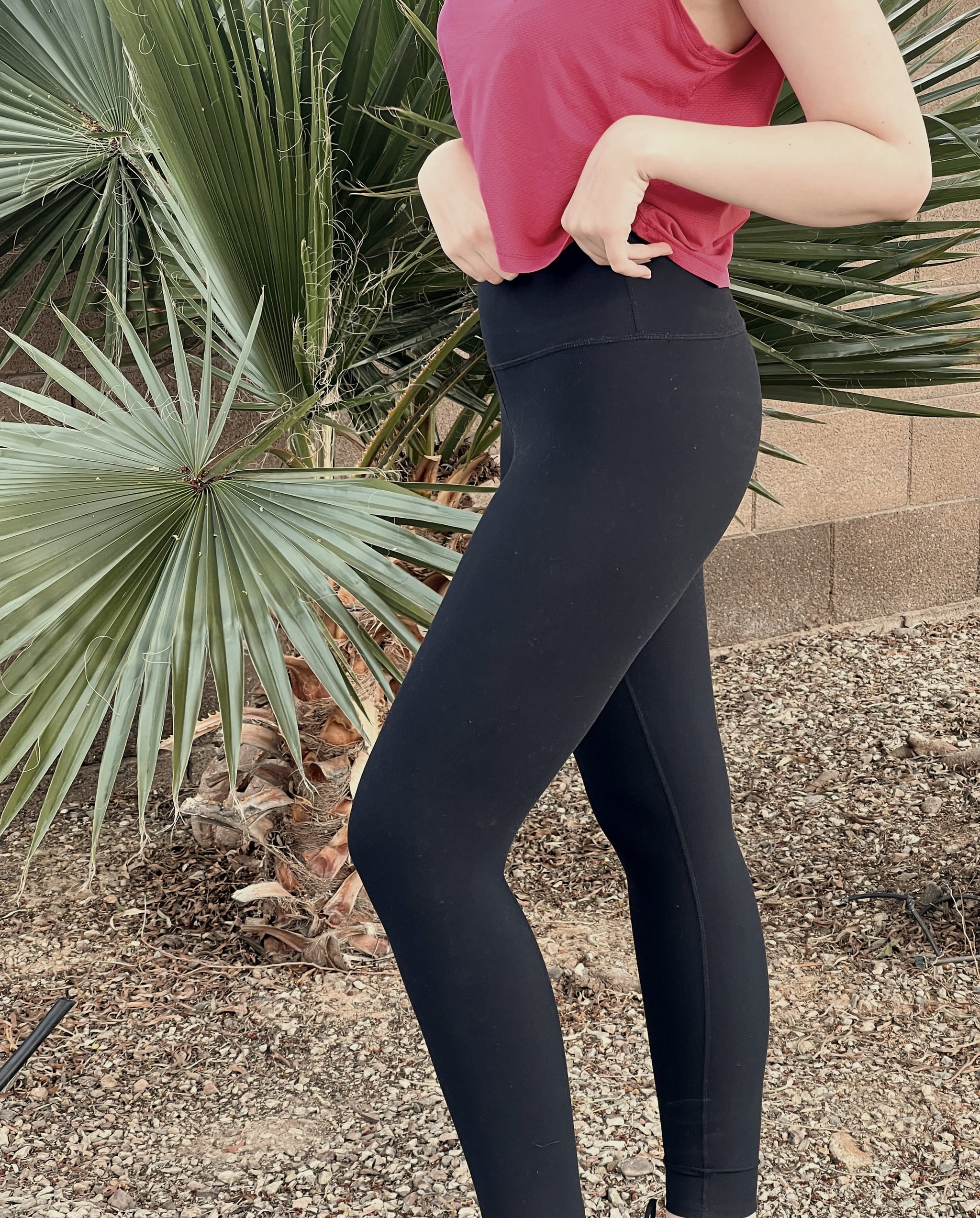 Who Are These Carbon38 Leggings Best For?
These leggings are great for anyone who's in the market for a style they can wear to a morning workout class, don on a brunch date with girlfriends, and then lounge around in at home afterward. I like to think of them as more of a "low-key legging" — they're contoured enough to keep you feeling supported, lightweight enough that you can easily move around in them without feeling too constricted, and soft enough that you might even forget you're wearing pants at all. (I may or may not be speaking from personal experience here.)
Where Are These Carbon38 Leggings Available?
The Carbon38 High-Rise Full-Length Leggings in Melt are available to shop at Carbon38.
Additional Details
These Carbon38 leggings are made from 81 percent nylon and 19 percent spandex materials.
The pant is available to shop in a variety of colours, including black (my shade of choice), aqua blue, olive green, fuchsia, oak brown, and more.
Similar to other Carbon38 leggings, this style is said to fit true to the brand's size guide and comes in US women's sizes XS–XL.
The athletic pants feature a 31-inch inseam and are made of the label's newest exclusive fabric, Melt, which features a buttery soft feel that's designed to fit like a second layer of skin.
Rating:

Image Source: POPSUGAR Photography / Kyley Warren