Chronic Health Conditions During COVID-19 | Essay
Are Chronic Health Conditions Being Overlooked Because of COVID-19?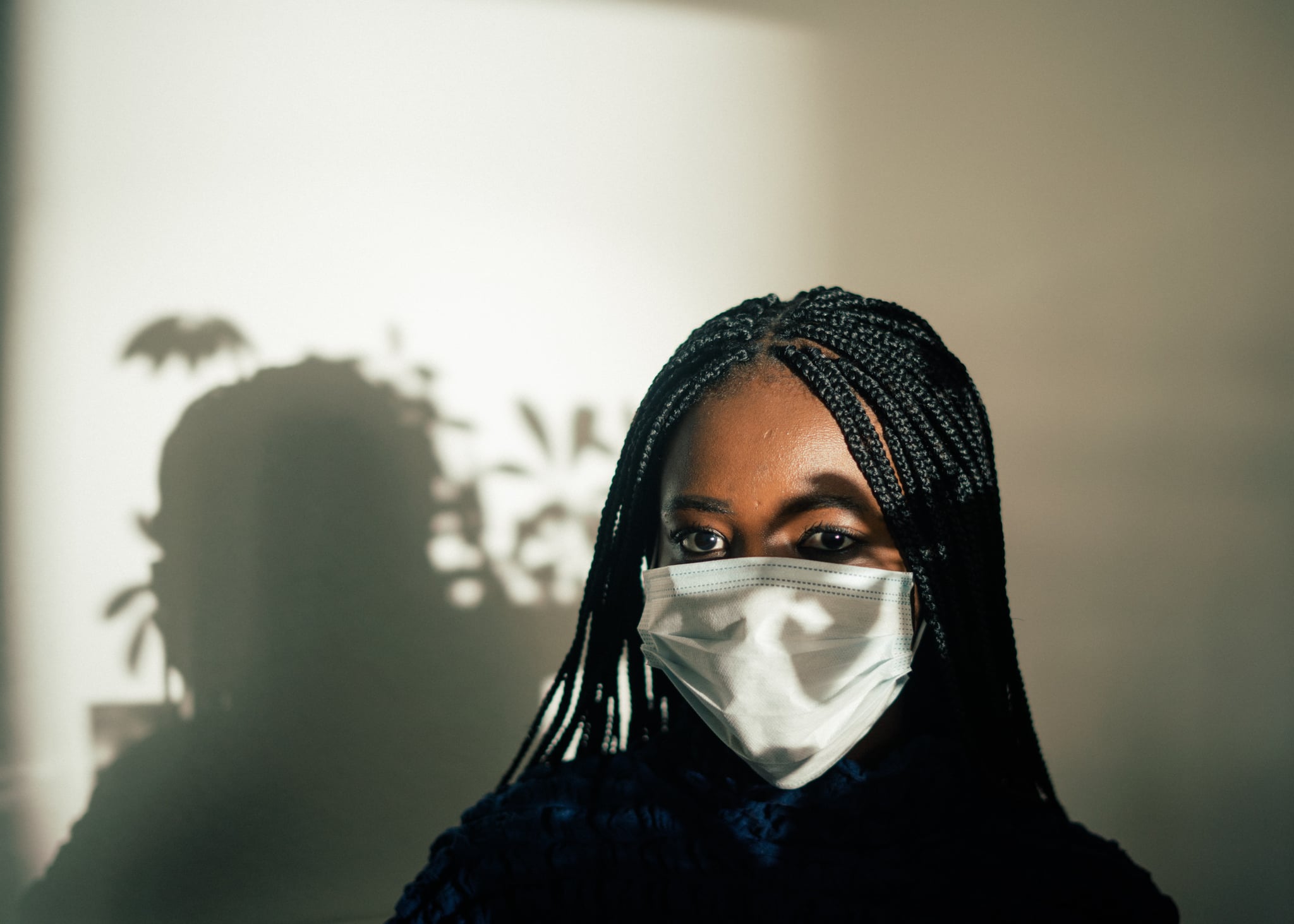 It's fair to say that the majority of people couldn't have predicted how the global pandemic would look come autumn. While we know this won't last forever, we'd be lying if we said it wasn't a challenge to remain positive and hopeful all of the time. For myself, and I'm certain millions of others, 2020 has been filled with anxiety and the unknown of what each day may bring.
Everyone has been affected by the pandemic differently and to varying degrees, none of which should be compared with one another. For those with underlying health conditions which aren't deemed "life-threatening", there's undoubtedly a lingering theme of anxiety as a result of the year's events. It's become increasingly difficult for some of those people to get medical help for health conditions that are unrelated to COVID-19. Across the United Kingdom, A&E NHS services have seen a decrease of 26.4 percent in October 2020 versus October 2019 as a direct result of the pandemic. While it's absolutely essential for the health service to cater to those suffering from COVID and respond to life-threatening conditions first, it's left many people with chronic conditions worried and confused as to what will happen to their care.
Further to that, and more concerning, Breast Cancer Now reported that almost one million women in the UK missed potentially lifesaving NHS breast screenings due to the pause of these screenings across England, Scotland, Wales, and Northern Ireland in response to the coronavirus pandemic.
"We have heard from patients about how their regular care and support was disrupted by the emergency response to COVID-19 in the spring and summer. For many, it was an upsetting and worrying time, on top of the direct effects of not having all their healthcare needs met," said Rachel Power, chief executive of The Patients Association, which aims to improve patients' experience of healthcare. "We have been calling for the NHS to learn from what happened and understand the impact on patients of the changes it made to services. As we face a second wave, we need healthcare and support that works for everyone who needs it."
I recently experienced how the pandemic has affected my lifelong asthma condition when trying to book an appointment for my yearly asthma review. Due to many GPs predominantly doing telephone consultations rather than face-to-face appointments, my review was done over the phone. But an asthma review, sadly, isn't that straightforward. Asthma.org details that an asthma review consists of seeing your GP or an asthma nurse, who asks you about your asthma symptoms, checks your inhalers, takes a peak flow or spirometry test to check your airways and lungs, and creates a personalised plan to help you continue to look after your asthma."
My phone conversation left me feeling more anxious than I'd ever felt before, as we were only able to discuss how my asthma had been with none of the usual checks. I wondered what the outcome would be if I felt my asthma getting worse. But like many other people with chronic, non-life-threatening conditions, as much as this has affected me, I don't want to be seen as a burden for a condition that currently seems fine.
Last month the NHS wrote to GPs and clinical commissioning groups expressing the need for more face-to-face appointments for patients in need. "Hospitals are carrying out more than a million routine appointments and operations per week, with around three times the levels of elective patients admitted to hospital than in April, as they continue to make progress on getting services back to pre-COVID levels, including scanning services which are delivering millions of urgent checks and tests," an NHS spokesperson confirmed to POPSUGAR. "It is obviously vital for patients that this progress continues, and isn't jeopardised by a second wave of COVID infections spiralling out of control."
To find out exactly how the pandemic and these changes in the NHS have affected those with chronic or non-life-threatening conditions, POPSUGAR spoke to four people with varying health conditions to hear their experiences and how COVID-19 has impacted their health and ongoing support.
Robbie's story
Robbie Woods has a family history of bowel disease and was diagnosed with ulcerative colitis at the age of 21. Ulcerative colitis is a lifelong inflammatory disease that affects the digestive system. "Before the pandemic my treatment was daily medication along with an NHS outpatient appointment every six months," Robbie said. "The medication was generally successful in controlling my symptoms, although I would have several extremely nasty flare-ups and be hospitalised several times for treatment."
But there came a point when further treatment was needed. "In March 2018, after the medication no longer proved successful at keeping my disease at bay, the decision was made to undergo major three-part surgery which would effectively rid me of the disease. I had a total colectomy and was fitted with a temporary stoma. I was given time to heal and put on a waiting list for stages two and three of surgery," he explained.
Robbie's understanding was that his next surgery would take place around March 2019, but it wasn't until the summer of 2019 that Robbie was told to expect stage two of surgery around March 2020. "I also developed a hernia at this time, and along with this, the lack of information resulted in me being severely depressed," he said. Unfortunately for Robbie, COVID-19 hit and his surgery was postponed again due to being deemed "nonessential". Like many others, Robbie hopes that the pandemic will be under control soon so that his surgeries — and thousands of others deemed nonessential — will finally be able to take place.
Katy's story
Katy Smith, who was diagnosed with a congenital nonfunctional kidney condition in March 2018 caused by a blockage in her ureter, was also in talks to have surgery. "My condition only affected one of my kidneys and the other one is fully functioning," said Katy. "Up until April 2020, I was perfectly healthy and active, but due to my surgery not being scheduled as it was deemed nonessential, I ended up being admitted to hospital with urosepsis, which developed because my kidney was unable to drain a UTI. I had to have a nephrostomy tube fitted to drain my kidney of infection and had to spend over a week in hospital without being able to see my friends and family," she explained.
"After two more hospital admissions, doctors finally classed my surgery as essential and I was able to have my kidney removed last month. Many wards were almost empty, which made it harder. I feel that my mental health was impacted very negatively due to the whole ordeal and being isolated away from my loved ones."
Jade's story
Jade Pitchford-Waters, who suffers from dyslexia, dyspraxia, depression, anxiety, and PTSD, and is currently awaiting a diagnosis of Ehlers-Danlos syndrome, said she struggled when she received an autism diagnosis during the pandemic. "I got an autism diagnosis privately a few months ago due to the long NHS wait list. The pandemic started to make my autistic traits a lot more noticeable while I was working from home," she said.
"When it comes to services for disability within the NHS and diagnostic services, it's underfunded and has ridiculously long waiting lists, which I assume has probably worsened due to COVID-19." She also said that she didn't feel supported by her previous workplace after her diagnosis. "From the people I have spoken to and from what I've read, it seems many workplaces have furloughed and pushed out disabled staff during the pandemic."
Mental health has also been a struggle for Jade during this period. "The pandemic has had a significant impact on my mental health from increased panic attacks, shutdown, meltdowns, and self-harm since it began." Jade recently got a puppy to train as a multipurpose assistance dog. "My dog is currently learning but has already helped me to go outside more and bring some normality back to my life. He already knows how to help me when I am having a meltdown or a panic attack."
Research conducted by mental health charity Mind found that "of 16,000 people research, those having a mental health problem were less likely to ask for help during the initial lockdown. When asked why, responses included being worried problems weren't serious enough, concern about placing greater pressure on the NHS, and fears they might contract coronavirus," explained Stephen Buckley, the head of information for the charity.
Tori's story
Another condition that has been highlighted due to care urgency is endometriosis. Tori Crowther has suffered from endometriosis for around seven years and, like many others with the condition, has had appointments and long-term treatments delayed. "Endometriosis appointments or surgeries are likely to be delayed or cancelled by the NHS as nonurgent elective surgeries, meaning future waiting times are likely to increase," said Endometriosis UK. When an average diagnosis time is already seven years for someone with endometriosis, this is worrying.
"All of my treatment for endometriosis is taken care of by the NHS, which I am beyond grateful for. I never want to diminish the huge gratitude I have for the NHS, like many people living in the UK. But it does have its weak points due to a lack of government funding, which has become more evident during the pandemic." Endometriosis is an incredibly common condition affecting one in 10 women in the UK, yet research and long-term treatment is practically nonexistent when compared with other common health conditions.
Part of Tori's ongoing treatment was to try the Mirena coil. After three failed attempts at the GP surgery, she had it fitted in January 2020 during bladder-related endometriosis surgery. "I was then sent home with a leaflet and told if I have any issues to call them. I had no issues until about July, when my pain increased immensely and got worse each month," she said. "I was lucky to get a GP appointment after emailing the doctor — somewhat frantically during a bad flare-up — to check it was OK, but the strings couldn't be found and my GP requested an urgent scan. While scans to check coil strings aren't always urgent, given my level of pain and endometriosis history, it was my understanding that it was flagged as urgent." Unfortunately, due to COVID-19, the scan couldn't take place for at least six weeks.
Tori was advised to go to A&E if her pain became unbearable. However, due to chronic endometriosis pain — for which not much can be done immediately aside from taking stronger painkillers — and an inherent guilt that comes with this pain, Tori said she felt as though A&E wasn't really an option. Many people suffering from endometriosis and similar conditions also feel this guilt as not to burden the NHS in such a desperate time when services are already being pushed to their limits.
Tori is still currently awaiting appointments relating to her Mirena coil and endometriosis. "I wonder what the timeframe will be if I need further appointments and what my general endometriosis care will look like from now on. I have so many questions," she said. "I have nothing but admiration for healthcare professionals working throughout these changes and having to adapt patient care." Tori explained her fear that there are many unknowns, and with various health conditions being pushed back for months and years, it's a worrying time, not only for her, but for everyone else in a similar situation.
We truly are in testing times, and we couldn't be more thankful for the incredible work undertaken by the NHS and front-line workers. However, know that it's also OK to have worries regarding your health. The NHS has urged people to seek help if they need it despite the virus. According to the NHS, "The number of patients admitted to hospital for nonurgent treatment increased by around 300 percent between April and August."
This problem also affects healthcare workers, especially when it comes to their mental health. Buckley believes that "well-resourced, timely mental health treatment needs to be available for anyone in need, especially in a second wave. We know that our healthcare staff are working tirelessly, and may be struggling with their mental health too. That's why Mind, Samaritans, Shout, and Hospice UK launched Our Frontline, round the clock 1-2-1 support for all key workers."
If you or anyone you know is feeling anxious or depressed and needs support, Samaritans (116 123), SANE (1-800-950-6264), and Mind (0300-123-3393) have resources available.