Digme London Gym Prices 2020
A Complete Guide to Classes Offered at Boutique UK Gym Digme, Including the Price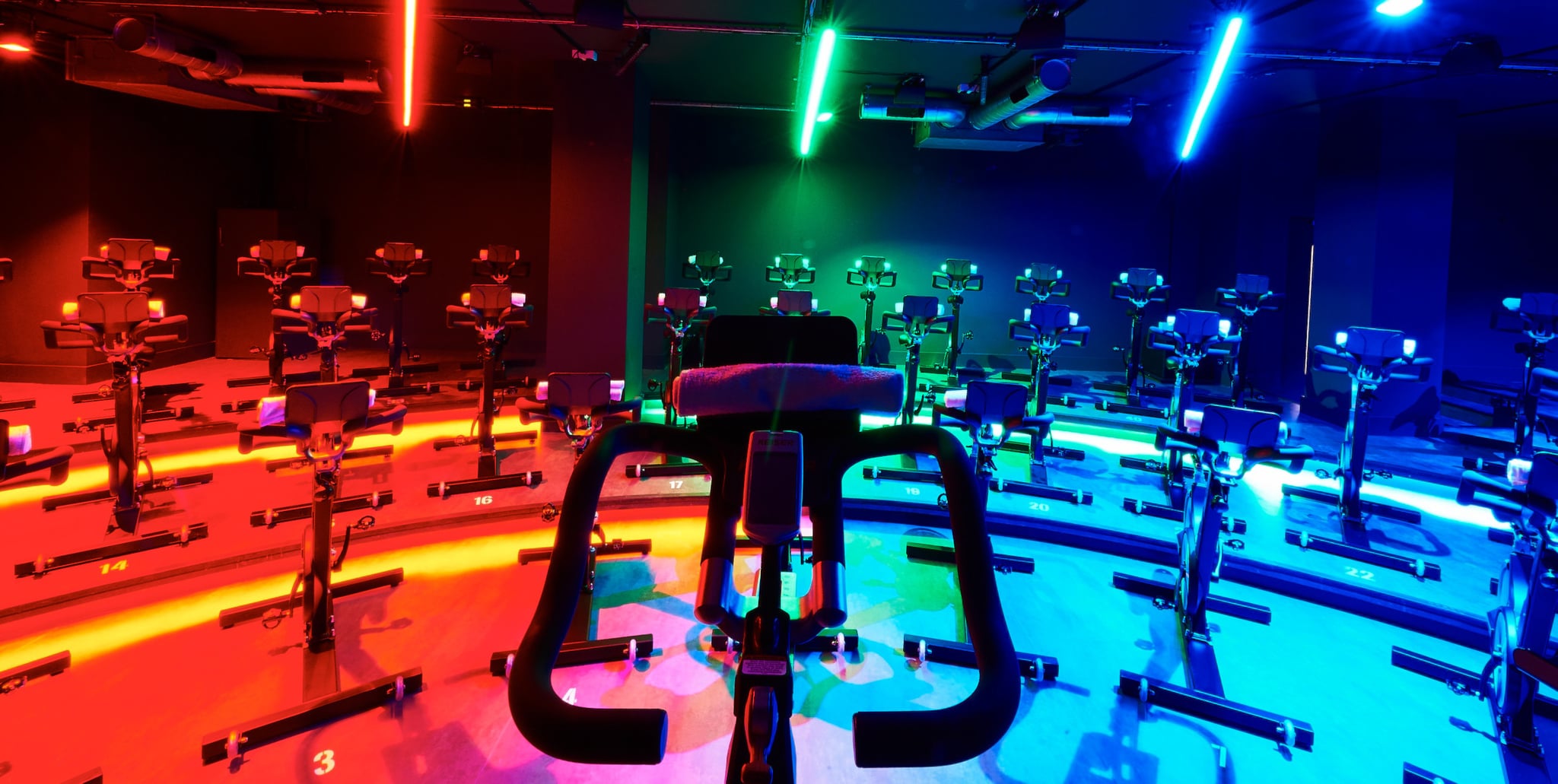 Working out can feel like, well . . . work. So, when it comes to finding a gym that not only fits into our schedule but also makes us want to set our alarm earlier to head to the gym, we have a few important requirements. For starters, the gym needs to be welcoming (that's a nonnegotiable). Next, it needs to offer a full-body workout that gets our hearts racing and our bodies sweating — and lastly, it needs to have great music pumping through each and every workout.
Boutique gyms are booming in London right now, and Digme is one that's definitely caught our attention — namely, because it fulfills the criteria above and makes it that bit easier to get to a morning workout. Unlike some other boutique gyms, they have more than one type of class on offer. Their speciality is their indoor cycling classes, but they also offer HIIT circuits, yoga, and strength classes, too. Here's everything you need to know about Digme before trying it for the first time.
What Is Digme?
Digme is named after a beach in Hawaii, but don't let that lull you into a false sense of security. The beach is actually the starting line for the annual Ironman World Championship, which Digme's founder Geoff Bamber has completed (just casually) twice. It was out of Geoff smashing his goals in this endurance event that inspired he and his wife Caoimhe to create Digme in the first place.
Digme is a full-service gym that has everything you need for a good workout covered — from towels, to toiletries, and even cycling shoes. Plus, they understand that great music is integral to any session (as do we) — so much so, that they've launched the Digme Workout Music Awards, which has all their instructors battling it out for the top spot. Voting is open until Dec. 6, 2019.
What Classes Does Digme Have?
Digme offers a variety of classes, but they all fall into three categories: ride, matrix, and restore. The ride classes are Digme's signature Spin workouts, and they all take place on a stationary bike. Within the ride category, there are four class types, which all have varying durations and difficulties. Matrix classes are Digme's cardio and resistance classes, which all take place in the Energy Lab — a specially designed room decked out with treadmills and weights. Digme also recently launched their new concept, restore, which focusses more on yoga and recovery. Currently, restore classes are only available at their Ealing studio.
How Much Do Digme Workout Classes Cost?
Prices at Digme vary based on the studio location and membership option you've chosen. A single class is between £20 and £22, but the price decreases depending on how many classes you buy at once. If you're planning on visiting the studio for many classes within the month, then you can opt for a monthly membership, which starts at £40 a month (at the Oxford studio) and £65 a month in all other locations. You can find a more extensive breakdown on the Digme website, and if you want to have a virtual look around their studios, visit the Digme Instagram.
Image Source: Digme