Stay on Track With Workouts All Year With This Daily Chart
If You Made a New Year's Resolution to Exercise More, Use This Chart as Your Instant Inspiration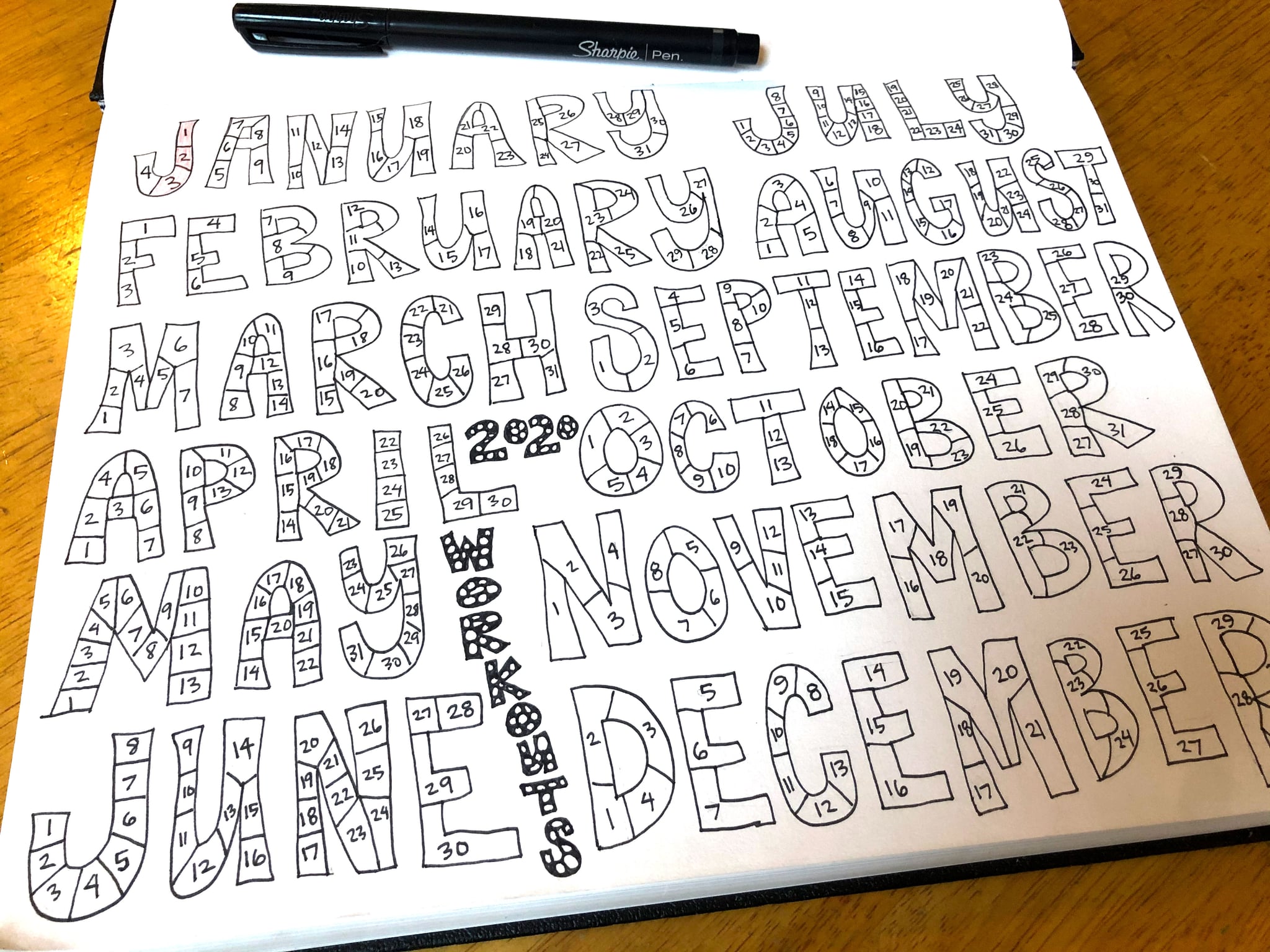 If this is the year you made a commitment to yourself to exercise more, here's some instant inspiration for you. I saw something similar to this in one of my Facebook groups and loved the idea so much, I decided to doodle one for myself! Draw this in your journal or hang it up on your wall, and every time you exercise, colour in the day of the month. This chart acts as a visual to help you see just how closely you're sticking to your goals.
Maybe you plan to exercise every other day, or 20 days a month, or a certain number of days out of the year. If you know you get to colour in each day you exercise, it adds a little motivation to follow through. You can even colour-code your workouts so maybe red is strength training, pink is yoga, and yellow is active recovery. It's also a nice way to quickly see if you're letting too many days go by without exercising.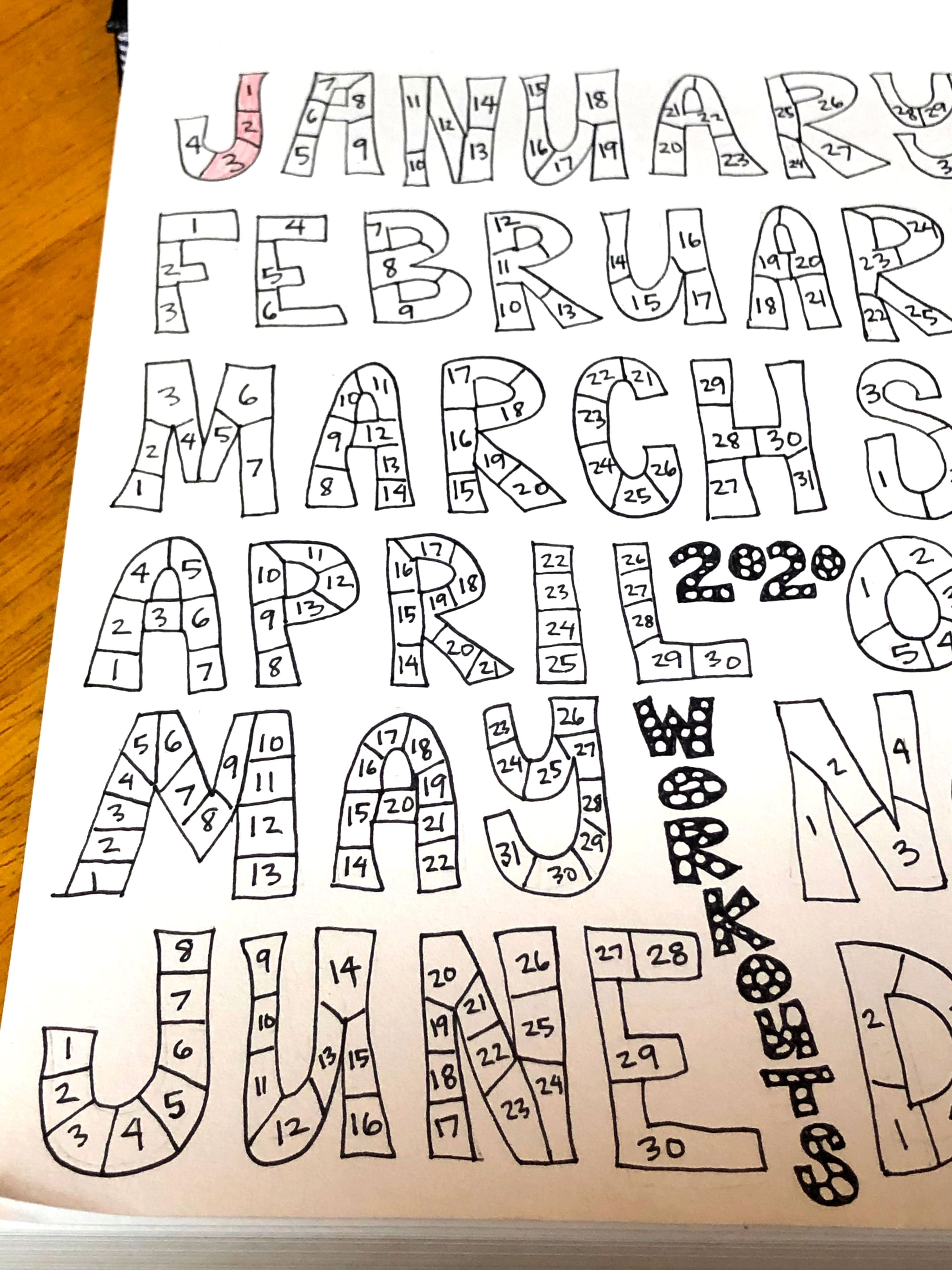 Get creative, have fun with it, and make it your own. Maybe writing out all 12 months seems intimidating, so you can just do one or three months at a time. This is supposed to inspire your workouts so design it in a way that works for your goals, whether they be short- or long-term.
Of course this doesn't just have to apply to workouts. You can use it for other healthy habits such as drinking a certain amount of water each day, getting in 10K steps, intermittent fasting, stretching, meditation, eating veggies every day, or other self-care practices.
After each month passes by, you can quickly assess your progress and see if you're reaching your monthly goals. Just think how proud you'll feel when you see bright, beautiful colour staring back at you!