Gingerbread Energy Bite Recipe
These Tasty Energy Bites Will Help You Get Your Gingerbread Fix Without Baking Cookies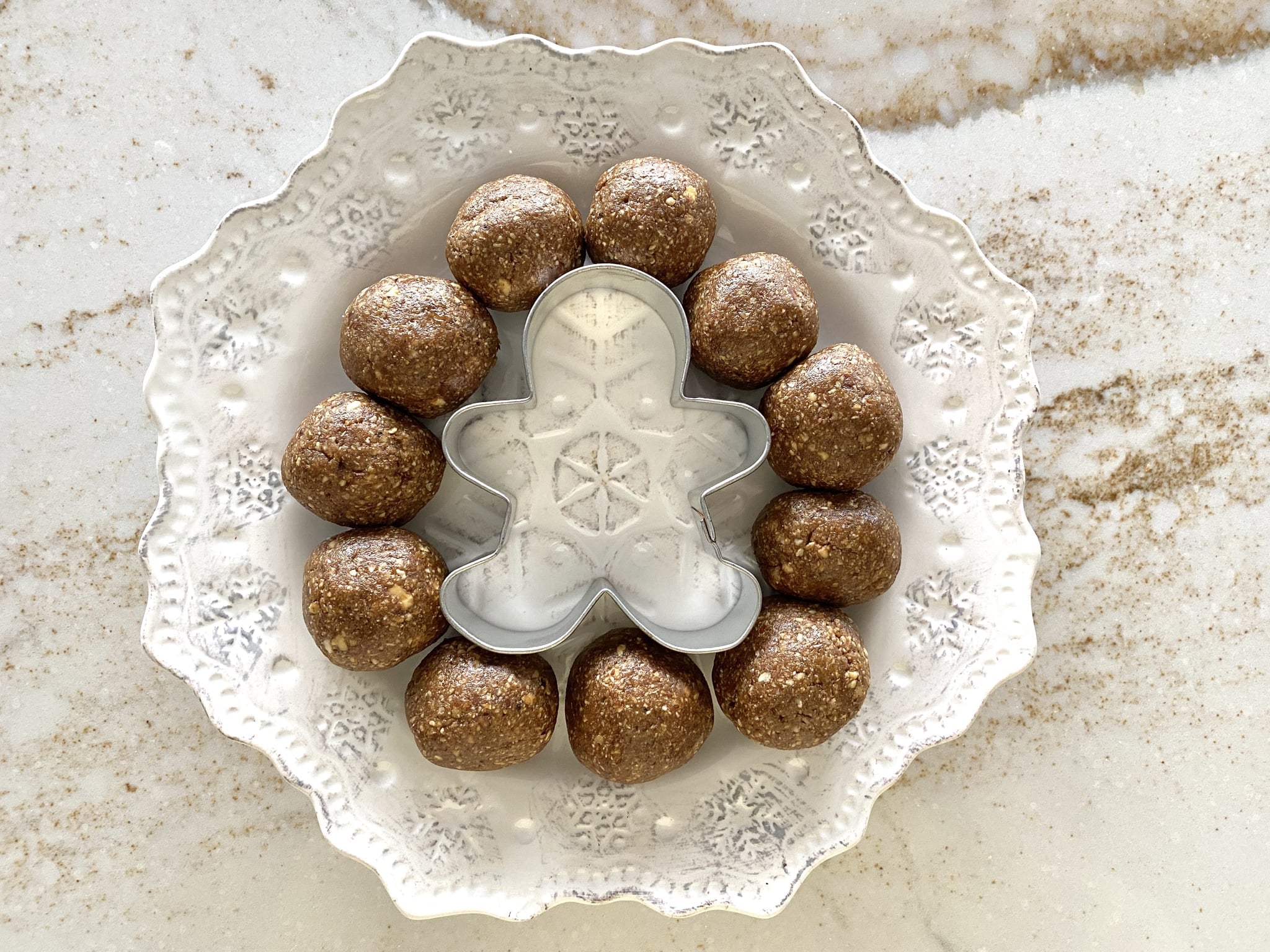 I've never met a Christmas cookie or holiday flavour that I didn't like. Gingerbread, butterscotch, peppermint, molasses, eggnog — I love them all. And when the holidays roll around, I've learned to let myself enjoy all of the traditional drinks, cookies, and sweets that I love, without any of the guilt. After all, Christmas only happens once a year.
And while I'm totally in the camp of holiday indulgences, I've learned that healthier swaps help me enjoy the flavours of the season even more. That's what led me to develop these gingerbread energy bites, a festive spin on one of my favourite recipes from Cotter Crunch. These energy bites just as delicious as gingerbread cookies, and their chewy texture will remind you of sneaking cookie dough. Plus, instead of the traditional white flour, brown sugar, and butter, they're filled with good-for-you ingredients like oats, almonds, and protein powder. And unlike cut-out gingerbread men, you can make them in 20 minutes or less, using eight ingredients.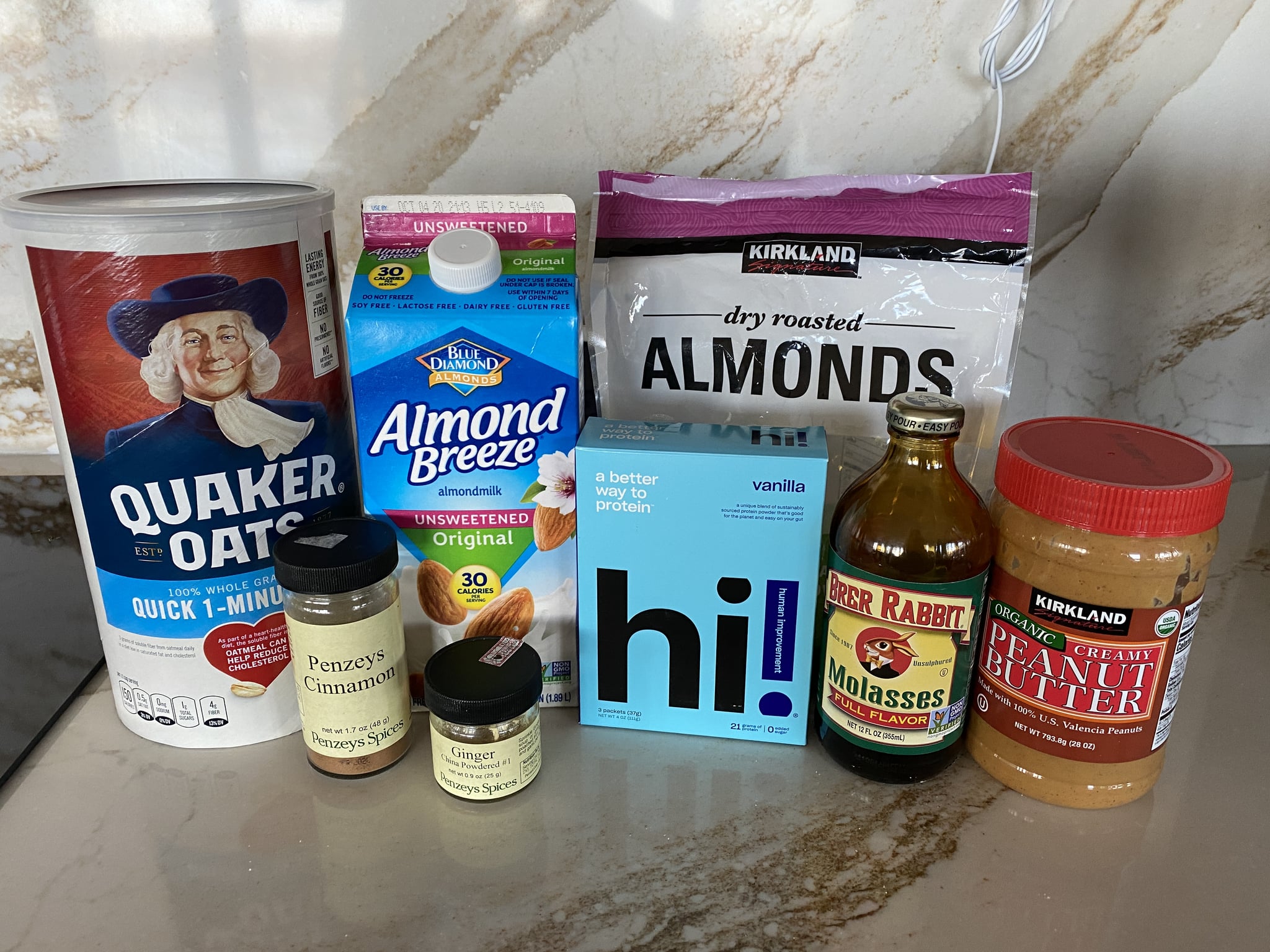 To make this recipe, you'll combine all the ingredients except for the milk, which comes in at the end to help the balls stick together. I used Hi! Vanilla Protein Powder, but any vanilla protein powder will do. You could even try chocolate for a chocolate-gingerbread taste. The amount of milk that you use will vary; it's what helps the balls firm up. The dough should look like this when it's ready to be shaped into energy bites: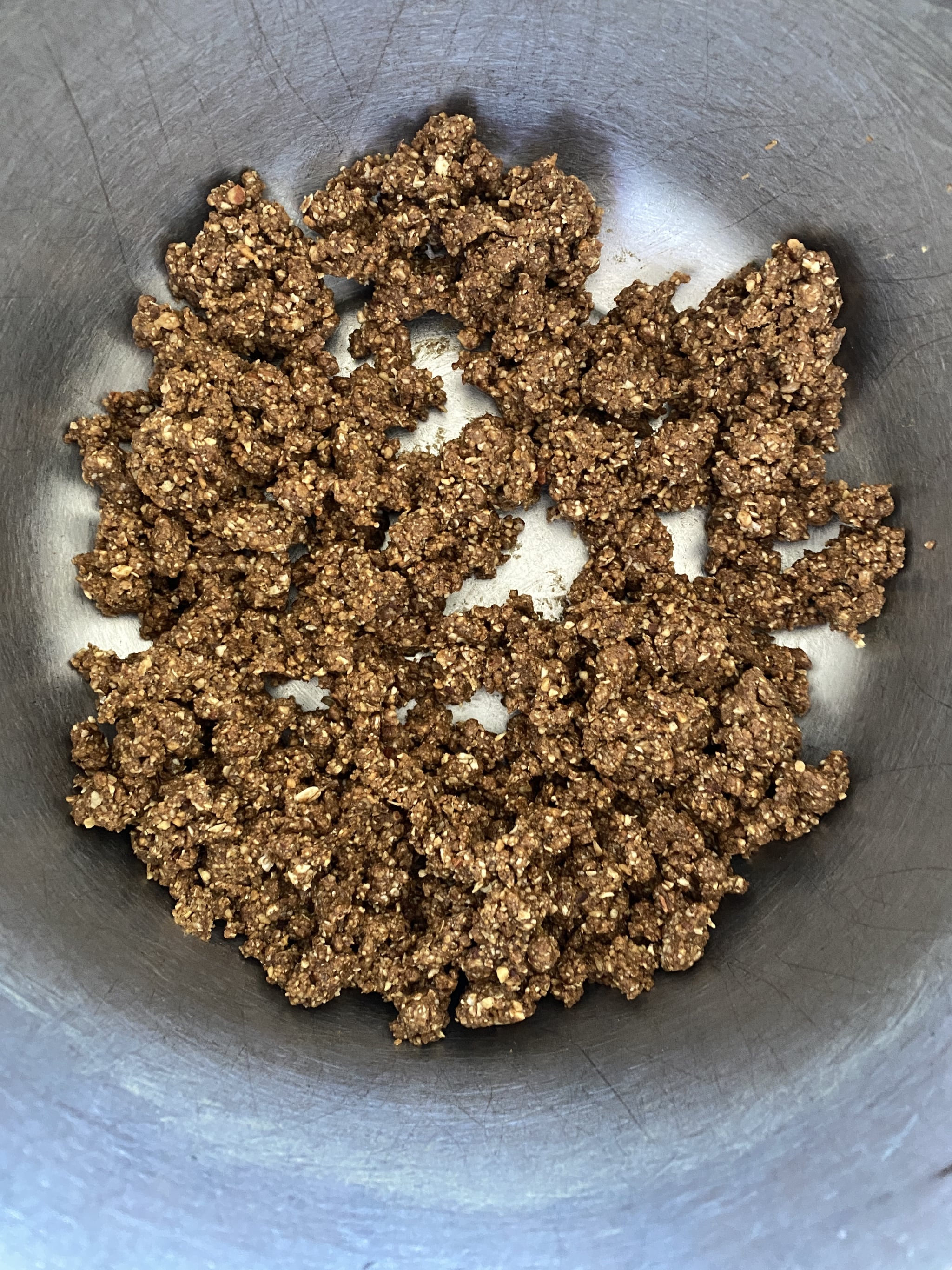 When you're done, you can sprinkle the bites with cinnamon to add a little flavour and flair — or you can enjoy them as they are! Keep reading for the recipe.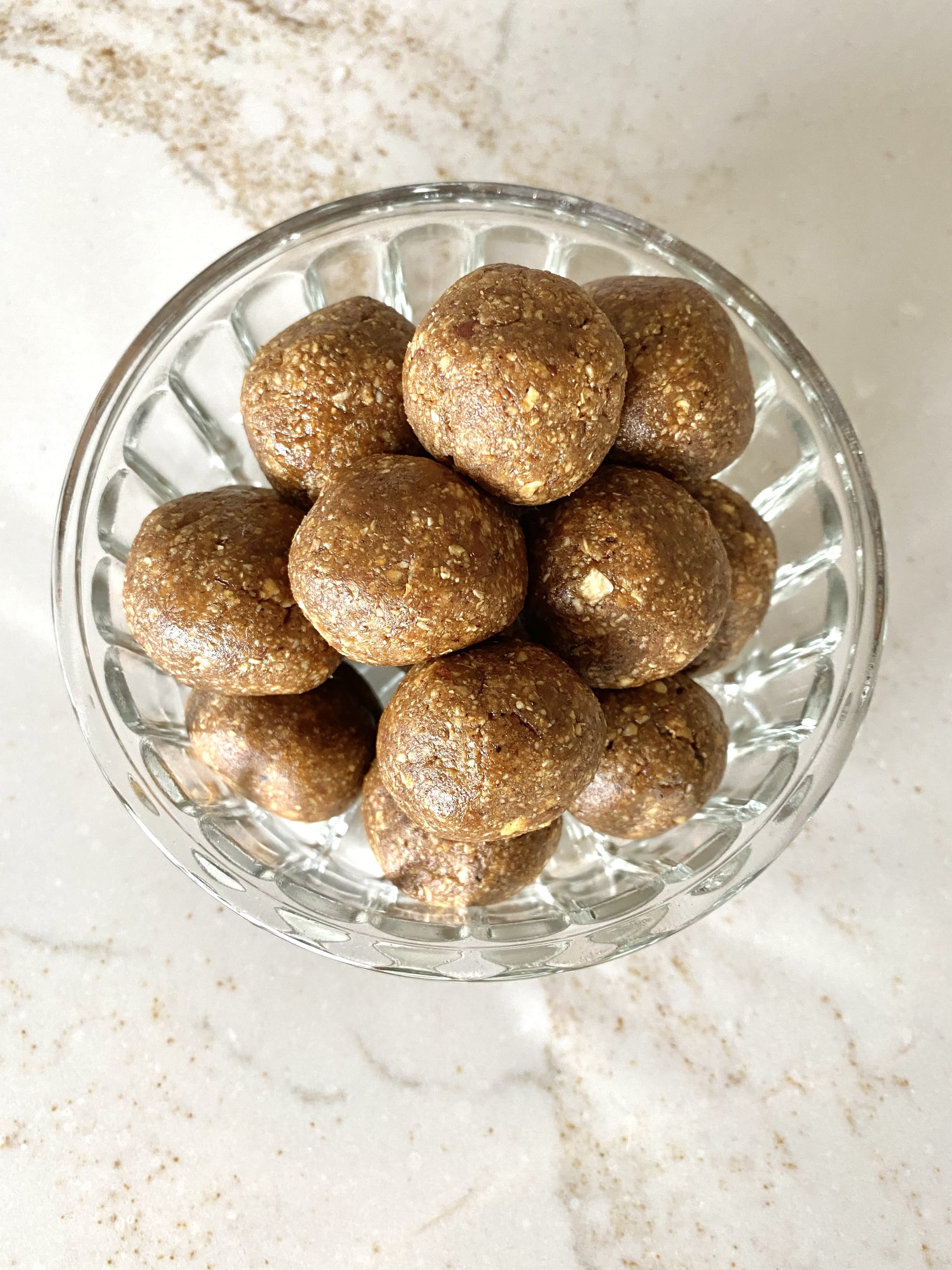 Notes
Instead of oat flour and almond meal, you can start with the same amount of oats and almonds and grind them in a food processor or blender. Don't blend the almond flour too long or it will turn into almond butter!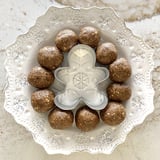 Ingredients
3/4 cup oat flour
1/2 cup almond meal
1/3 cup vanilla protein powder
2 teaspoons cinnamon
1/2 teaspoon ginger
1 tablespoon peanut butter (or other nut butter)
5 tablespoons molasses
1 tablespoon milk of your choice
Directions
Whisk the oat flour, almond meal, vanilla protein powder, cinnamon, and ginger together.
Add the peanut butter and molasses, and stir to combine until the mixture forms small clumps.
Try to press the clumps into balls. If it's too crumbly, add a splash of milk, and try again. Add a little more milk if needed. They should come together pretty easily.
Form the mixture into 12 balls. You can make them smaller or larger, depending on your preference.
Optional step: sprinkle them with cinnamon!
Store in the fridge for up to two weeks, and enjoy!
Information
Category

Snacks

Yield

12 bites

Total Time

19 minutes, 59 seconds
Image Source: POPSUGAR Photography / Kaley Rohlinger