Healthy High-Protein Instant Oatmeal Packets Recipe
How to Meal Prep a Week of Healthy, Low-Sugar, High-Protein Instant Oatmeal "Packets"
Oatmeal is a healthy breakfast, right? Well, not if you reach for those flavoured instant oatmeal packets. Registered dietitian Leslie Langevin, MS, author of The Anti-Inflammatory Kitchen Cookbook said they're loaded with sugar and some even contain artificial sweeteners.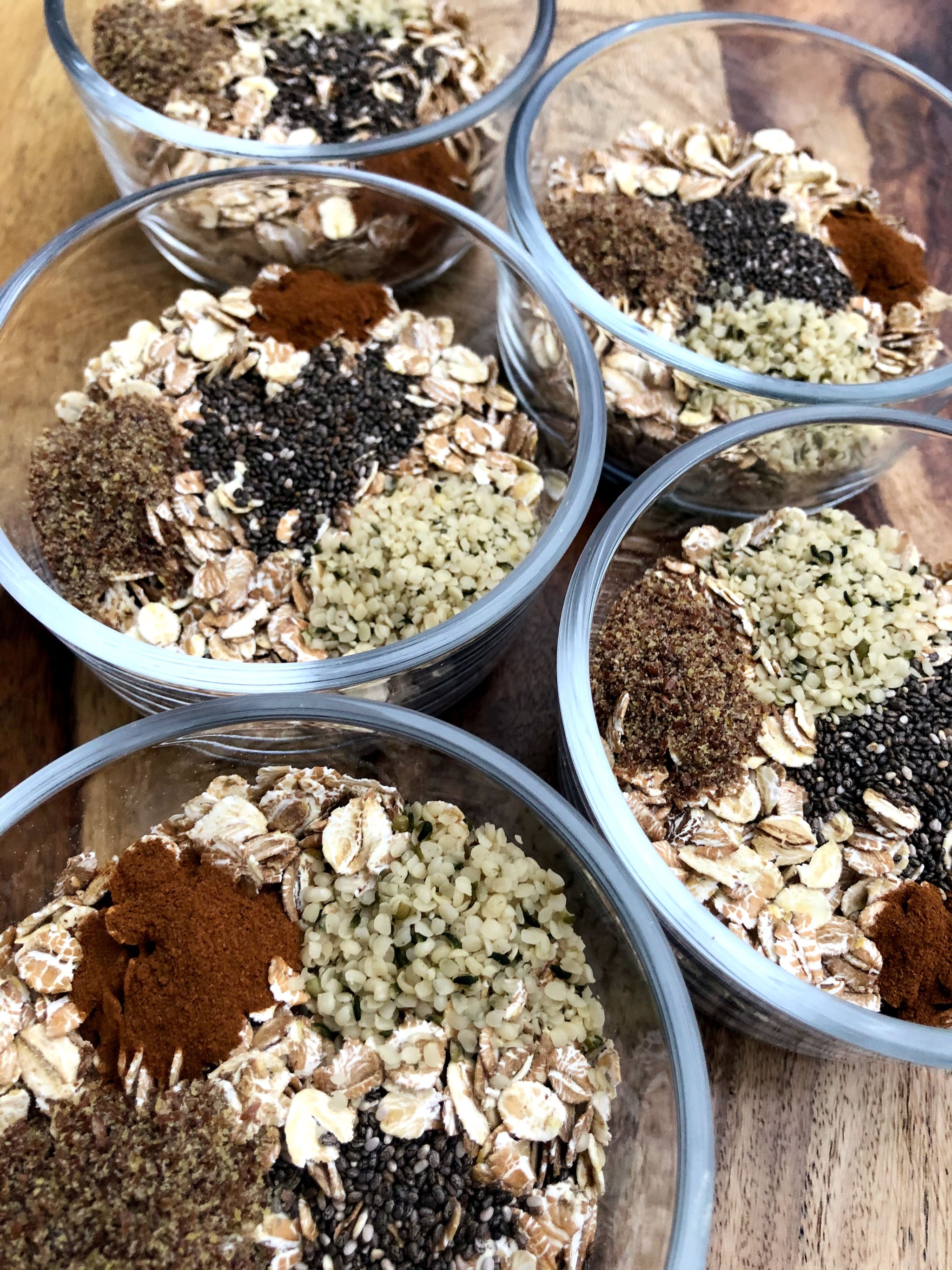 You can still enjoy the ease and comfort of instant oatmeal by making your own with this recipe. All you need is a package of quick oats, some seeds, cinnamon, and protein powder.
Your oatmeal will not only be healthier and offer more hunger-satiating fibre and protein than the store-bought packets, but your bowl will taste better because you get to choose the delicious ingredients that go into it, and the toppings to go on after it's cooked. I skip the maple syrup and brown sugar and sweeten mine naturally with fresh or frozen fruit.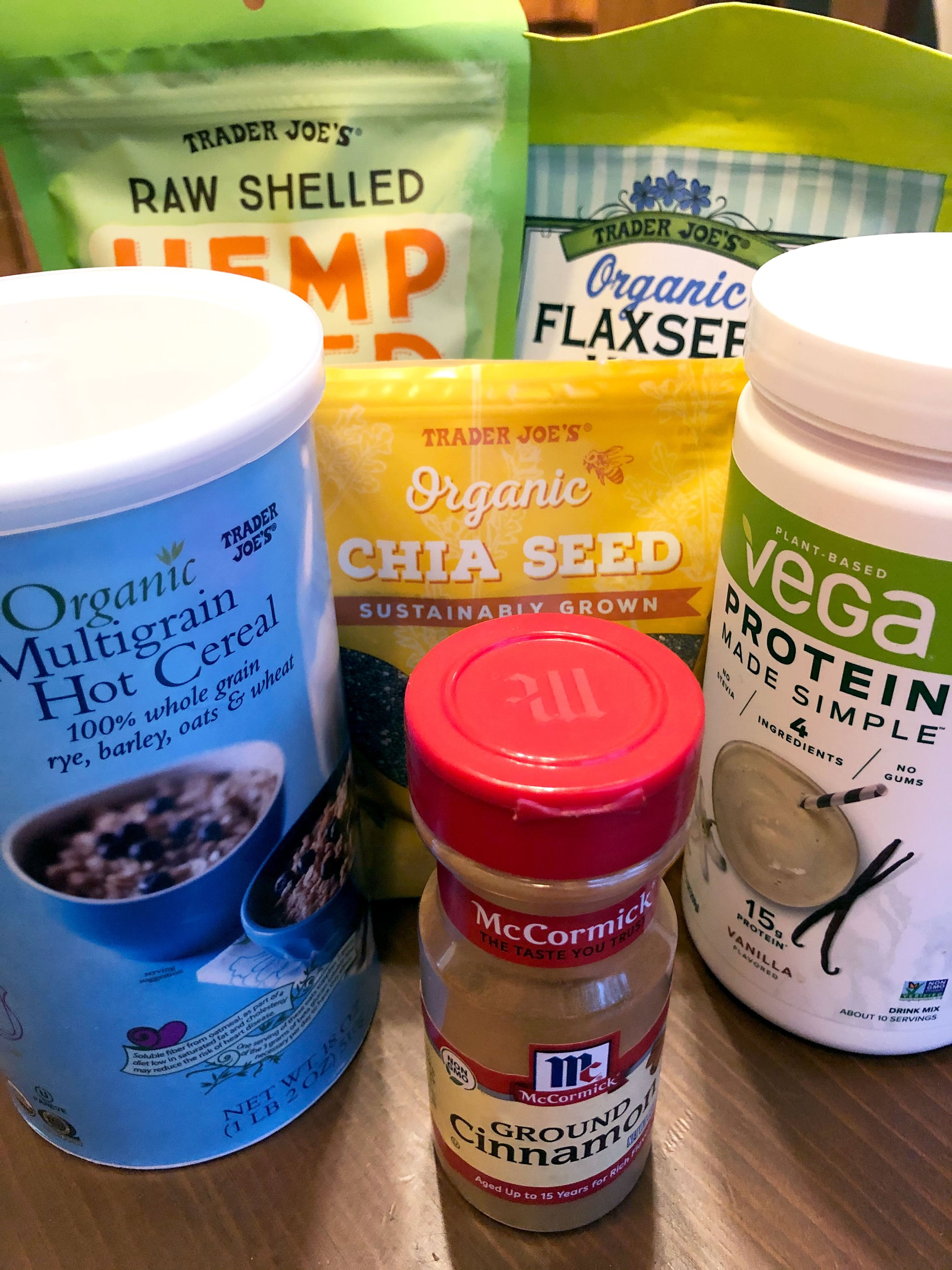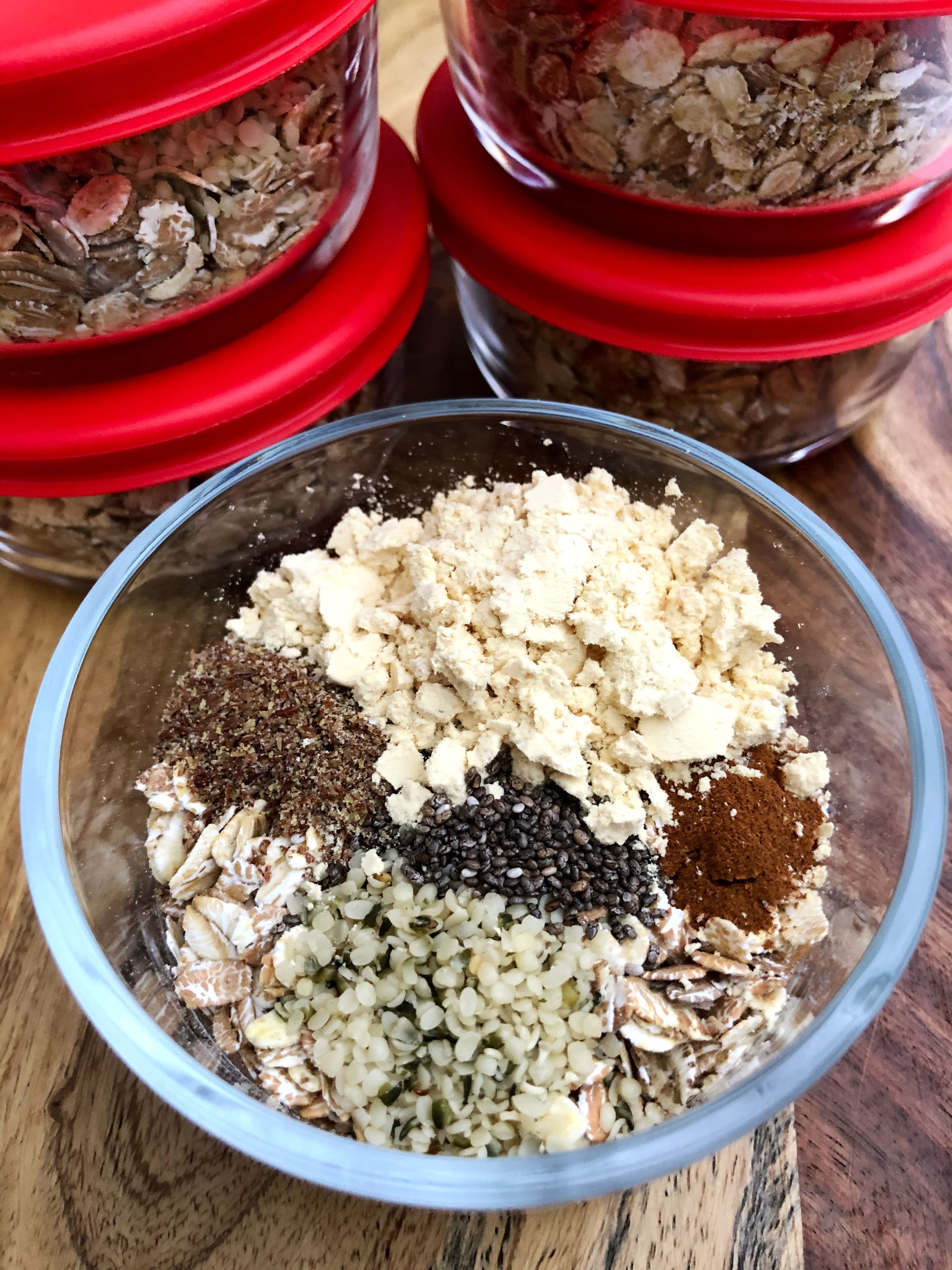 I like to put mine in reusable containers like these one-cup glass Pyrex containers. Keep the containers in your pantry, your desk drawer, gym bag, or pack them on weekend trips so you know you'll always have a healthy breakfast ready to go.
Here's how to meal prep a week of overnight oats, if that's more your thing.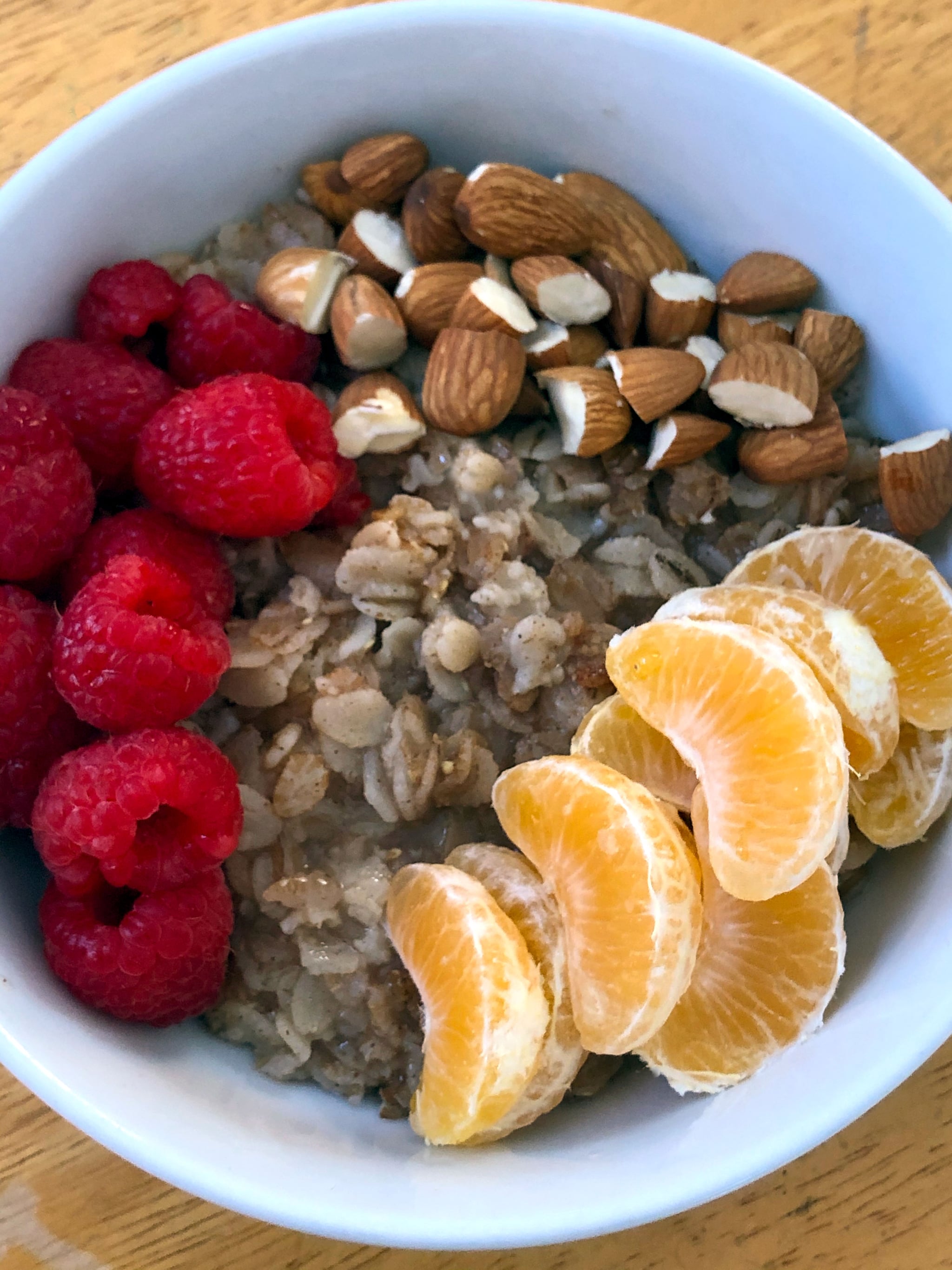 How to Meal Prep a Week of Healthy, Low-Sugar, High-Protein Instant Oatmeal "Packets"
From Jenny Sugar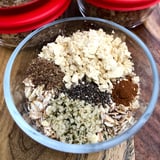 Ingredients
2 1/2 cups of instant oatmeal (I used Trader Joe's Organic Multigrain Hot Cereal)
1 1/4 servings protein powder (or more if you want it; I used Vega Protein Made Simple)
2 1/2 teaspoons chia seeds
2 1/2 teaspoons ground flaxseed meal
2 1/2 teaspoons hemp seeds
1 1/4 teaspoons cinnamon
5 containers
Directions
Divide all the ingredients between the five containers. Each container will have: 1/2 cup oats, 1/4 serving protein powder, 1/2 teaspoon chia seeds, 1/2 teaspoon ground flaxseed meal, 1/2 teaspoon hemp seeds, and 1/4 teaspoon cinnamon.
Secure the lids and store for later.
When you're ready to eat, pour the contents into a larger bowl, add water or the milk of your choice, and microwave according to the package directions for the oats. Trader Joe's Organic Multigrain Hot Cereal, for example, takes longer to cook than quick oats (about three minutes.)
Top with fresh fruit, dried fruit, nuts, nut butter, or yogurt, and enjoy!
Information
Category

Breakfast/Brunch

Yield

5 servings

Prep Time

5 minutes

Cook Time

3 minutes

Total Time

7 minutes, 59 seconds