How Forest Bathing Helped Ease My Seasonal Depression
I Started Getting Outside Once a Week, and It Helped Ease My Seasonal Depression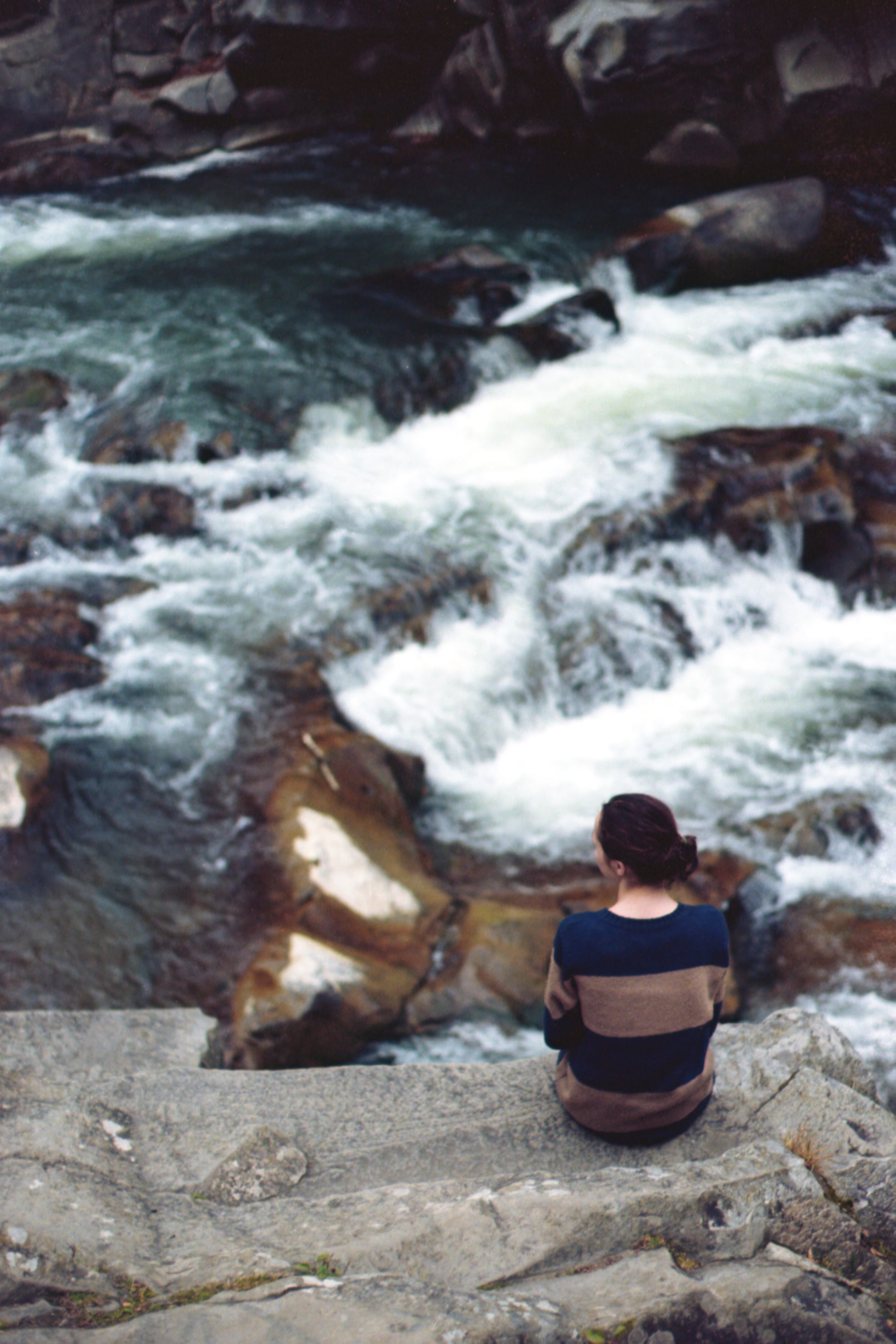 For as long as I can remember, my moods have changed with the seasons. I grew up in Michigan, where Winter feels like it's eight months long, and the lack of sunshine can really take a toll. The Winter before my parents moved our family to Florida, I vividly remember feeling like a whole month had passed since we had last seen the sun. When I was younger, I never really understood why I felt so sad during those colder months or why the gloomy skies practically ordered me to stay in bed. But in adulthood, when I learned about seasonal affective disorder (SAD), everything started to click.
This act of getting outside for some fresh air is called shinrin-yoku or "forest bathing," and it has countless benefits, including improved mood.
SAD is a depressive disorder spurned by the change in seasons. It's common for symptoms to begin in the Fall, when the days become shorter, but it's also possible for them to strike in the Spring. While everyone experiences SAD differently, I first noticed feelings of depression, a lack of interest in doing things, very low energy, and irritability. These seasonal symptoms proved to be more frustrating than the nonseasonal depression I suffered, because things like journaling, meditation, mindfulness, and even therapy didn't seem to help as much.
Fortunately, that all changed when I went to college. It was a new chapter, and I wanted to try as many new things as I could to learn what I liked and disliked and try to form new hobbies. Living in Florida, there are lots of opportunities to get out in nature, whether it be the beach, a creek or spring, or a nature trail through the woods. I learned very early on that I loved being outside — hiking, swimming, or even just sitting — and that spending more time in nature seemed to help my seasonal depression. Apparently, I'm not alone, because this act of getting outside for some fresh air is called shinrin-yoku or "forest bathing," and it has countless benefits, including improved mood.
In forest bathing, you're encouraged to take in the sights, smells, and sounds of the world around you, without technological barriers or any kind of agenda. You can even practice gratitude to further personalize the experience. Some people find a dense forest with lots of greenery the most relaxing, but I love finding a spot with water. The sounds of a waterfall or a trickling stream are extremely calming to me.
There are a couple reasons I think forest bathing has been so helpful for me. During the Winter months, when I experience seasonal depression, the darkness makes everything run together. When I wake up to start my day, it's dark, and when I'm headed back home, it's dark again. The Winter makes everything grey and gloomy — but when I go out in nature, the colours are still vivid. I get to watch as the leaves change then fall, and there's something about these quiet moments that makes me feel at peace.
While things like therapy and meditation are important for managing depression of any kind, there's no denying how much forest bathing has helped me overcome. When I'm feeling the symptoms of SAD creep in, there's nothing like getting outside and taking in all the beauty that's around me.