How the iLive Truly Wire-Free Earbuds Feel Working Out
I'm Living For iLive Truly Wire-Free Earbuds — and They're Only $30
As POPSUGAR editors, we independently select and write about stuff we love and think you'll like too. If you buy a product we have recommended, we may receive affiliate commission, which in turn supports our work.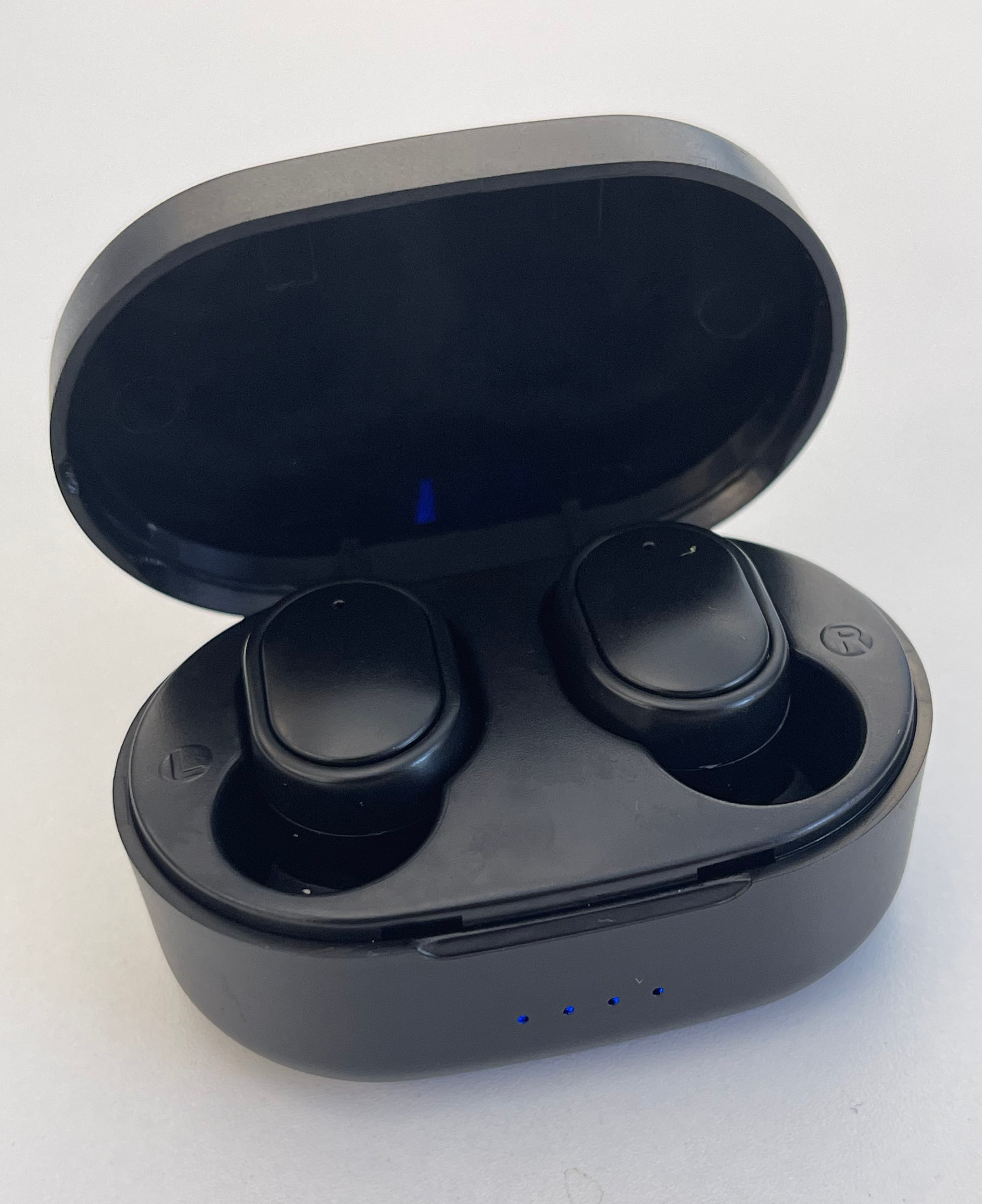 Every time I work out with wireless earbuds, I always feel like I'm just waiting for them to fall out of my sweaty ears. So when I was offered the chance to try iLive Truly Wire-Free Earbuds, I was incredibly sceptical that they would stay in my ears for more than five minutes.
Aside from the fact that they are wire-free, I was also curious about the sound quality due to the $30 price tag. I, as well as most people, have become accustomed to wire-free earbuds costing well over $30 and offering terrible sound quality.
Fully ready to be disappointed, these earbuds turned out to be well worth $30.
How Easy Are the iLive Truly Wire-Free Earbuds to Use?
The iLive Truly Wire-Free Earbuds have the same functions as most earbuds do. They can control volume, answer calls, and help you summon Siri. Out of the box, I was able to just open the case and pair them with my iPhone — they also work with non-Apple products.
As for the earbuds themselves, I was intuitively able to figure out the play/pause by single tapping either earbud and summon Siri by long-pressing one earbud, but volume control was the one feature I had to figure out. After a quick look at the manual, I found out that I just had to triple tap the left earbud for volume down and the right earbud for volume up. The triple-tapping action didn't feel the best on my ears, so I just used the volume controls on my phone or Apple Watch.
How Does Music Sound Through the iLive Truly Wire-Free Earbuds?
I love music from a wide variety of genres, so I had to put these earbuds through a thorough sound-quality test. Testing these earbuds with classical, rock, hip-hop, electronic, dance, and K-pop music, I can confidently say that overall, these are pretty decent headphones.
When it comes to songs with heavy bass or have multiple layers of musical details, the earbuds don't pick up those sounds as powerfully as my Beats headphones do. The sound quality is not at all tinny or echoey, just less precise.
Do the iLive Truly Wire-Free Earbuds Stay In the Ears During a Workout?
As someone who practically waits for her ears to lubricate themselves to the point of earbud ejection, I was pleasantly surprised to find that no matter how much I sweat stretching, moving on the elliptical, or while following a Chloe Ting workout, they wouldn't budge. I even tried shaking my head as hard as I could, and they didn't go flying.
Click here to check out these often sold-out i Live Truly Wire-Free Earbuds ($30) for yourself.
Image Source: POPSUGAR Photography / Angelica Wilson