Kobe Bryant Will Be Inducted in the Basketball Hall of Fame
Kobe Bryant Will Be Posthumously Inducted Into the Basketball Hall of Fame's 2020 Class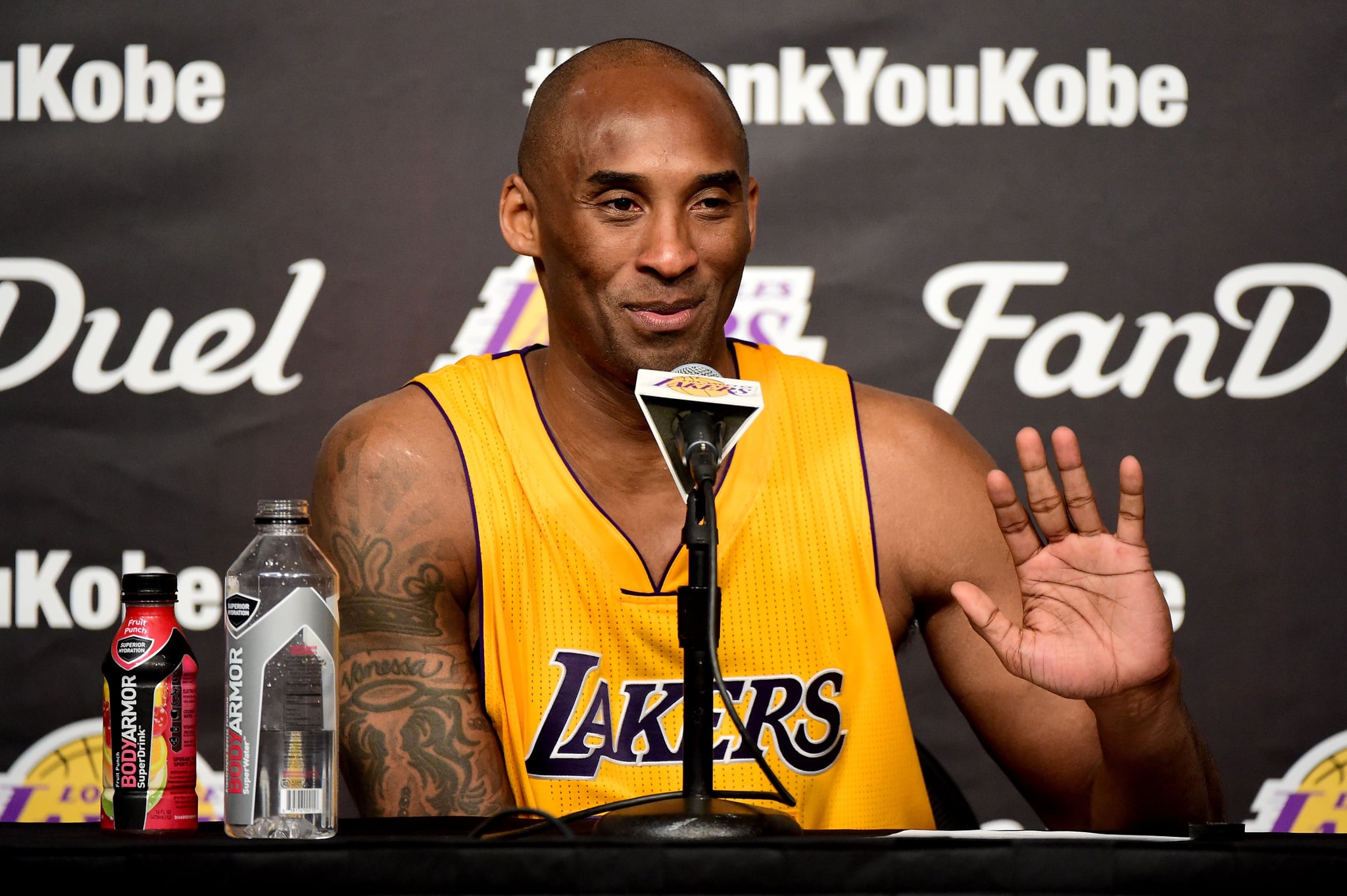 As the world reels from the tragic and unexpected death of Kobe Bryant, the basketball community is preparing to honour his legacy forever. On Sunday, the 41-year-old and his 13-year-old daughter, Gianna, were two of nine passengers who died in a helicopter crash in Los Angeles. Celebrity tributes poured in on social media; the Grammy Awards had an extremely heavy feel to them, taking place at Staples Centre just hours after his death; and the world collectively mourned the loss of the Black Mamba. On Monday, it was announced that Kobe would be posthumously inducted into the Basketball Hall of Fame on the first ballot of 2020.
According to Shams Charania of The Athletic, Naismith Memorial Basketball Hall of Fame Chairman Jerry Colangelo said 2020 is "expected to be arguably the most epic class ever with Kobe, Tim Duncan, and Kevin Garnett. Kobe will be honoured the way he should be." He added, "Bryant will be part of standard Hall of Fame screening process on Wednesday, with finalists in February at All-Star break and formal inductees at the Final 4 in April."
Jerry confirmed that there's "no doubt" Kobe will be selected. "He was going to be a first-ballot guy. There's no doubt in my mind. He's going to be honoured. He's going in the Hall of Fame."
Basketball players are eligible for the Hall of Fame after they've been retired for a minimum of three seasons, and they must meet certain win qualifications. Kobe's accomplishments throughout his 20 years in the league have unquestionably put him in the Hall of Fame conversation since he retired in 2016, but following his death, the induction means even more. In December, it was announced that Kobe as well as Tim Duncan, Kevin Garnett, Shawn Marion, and more were among the nominees.
He's a five-time NBA champion, an 18-time All Star, and a two-time finals MVP. He's the only player in NBA history to have two jersey numbers retired by one team, and he's been my hero since I was 9 years old. The "Mamba Mentality" wasn't just a work ethic Kobe embodied during the basketball season; it was his mind-blowing ability to put his heart and soul into everything he did both on and off the court.