Kerry Washington Discusses Panic Attacks in New Book
Kerry Washington Details Having Panic Attacks at Age 7: "I Was Dizzied With Terror"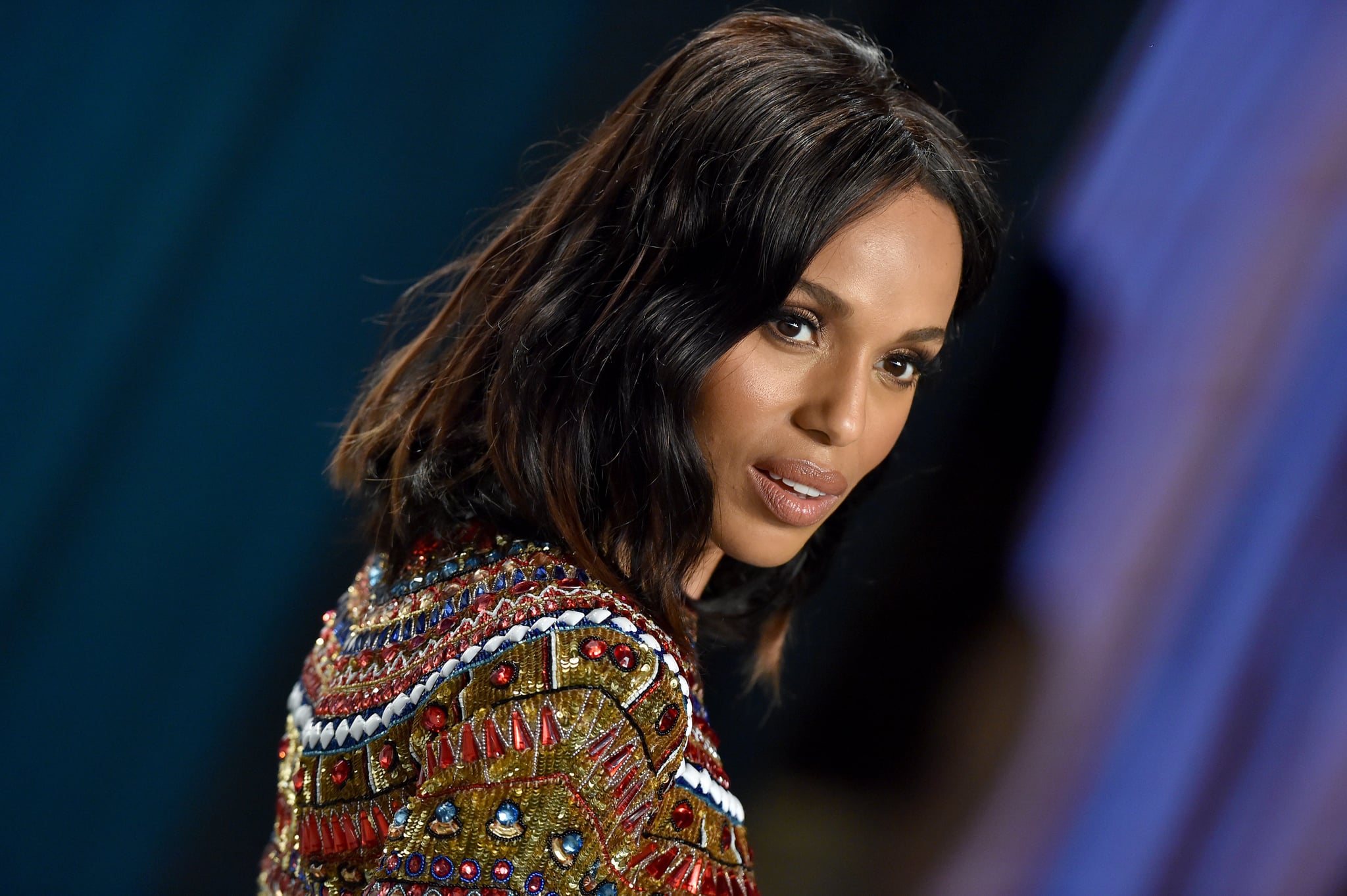 Kerry Washington opens up about the mental health struggles of her childhood in her upcoming memoir "Thicker Than Water." In an excerpt shared with Oprah Daily ahead of the book's release next month, the actor recounts experiencing panic attacks when she was 7 years old due to overhearing her parents' late-night fights. "They manifested first as a rhythm of anxiety that encircled my brain, then evolved into a rapid pulsing, a whirling frenzy of metallic thumps, like those nauseating old spinning rides at a county fair," she began.
"It was as though the alarms within me had been triggered and there was no turning them off."
Washington went more in depth about how these sensations took over her whole body, affecting her ability to sleep. "This was not just a feeling. It was a sound, an internal beat, or series of beats, though they didn't equate to music," she wrote. "It was the sound of terror, wholly unnatural and unconnected to the rhythms of my heart. I was dizzied with terror, no ground beneath me. . . . I couldn't make it stop. I couldn't sleep. It was as though the alarms within me had been triggered and there was no turning them off."
The "Scandal" alum tried to thwart the panic attacks by singing songs in bed, reciting poems, or simply forcing herself to have "'good' thoughts" while falling asleep. But ultimately, if "the rhythm" took over, there was no stopping it. "I hated that my own brain was not to be trusted," she wrote. "If I lost the race to sleep and got caught by the rhythm, I had no tools to escape it, no way of controlling my own brain as it conspired against me."
Washington recalled interrupting her parents' argument one night and how the next morning, they acted as if nothing had happened, which was common. "There was no discussion of the painful words that had been exchanged the night before — no reference to them at all, in fact," she wrote. After that, she stopped getting in the middle of their fights. "I became more private and withdrawn. I resolved to stay in my room at night while the dreaded internal pulse of the rhythm terrorized me to sleep. My parents' battles were minor in comparison to the one that was rageing within me," she wrote.
The 45-year-old mother of three first announced "Thicker Than Water" in January and is going on a book tour starting next month. According to the memoir's description, "Washington gives readers an intimate view into both her public and private worlds — as an artist, an advocate, an entrepreneur, a mother, a daughter, a wife, a Black woman. Chronicling her upbringing and life's journey thus far, she reveals how she faced a series of challenges and setbacks, effectively hid childhood traumas, met extraordinary mentors, managed to grow her career and crossed the threshold into stardom and political advocacy, ultimately discovering her truest self and with it a deeper sense of belonging."
"Thicker Than Water" is currently available for preorder and hits shelves on Sept. 26.