Kristen Bell Shares Her At-Home Workout on Instagram | Video
Kristen Bell "Busted Her Buttocks" Doing This Workout — Here's How to Join Her Virtual Class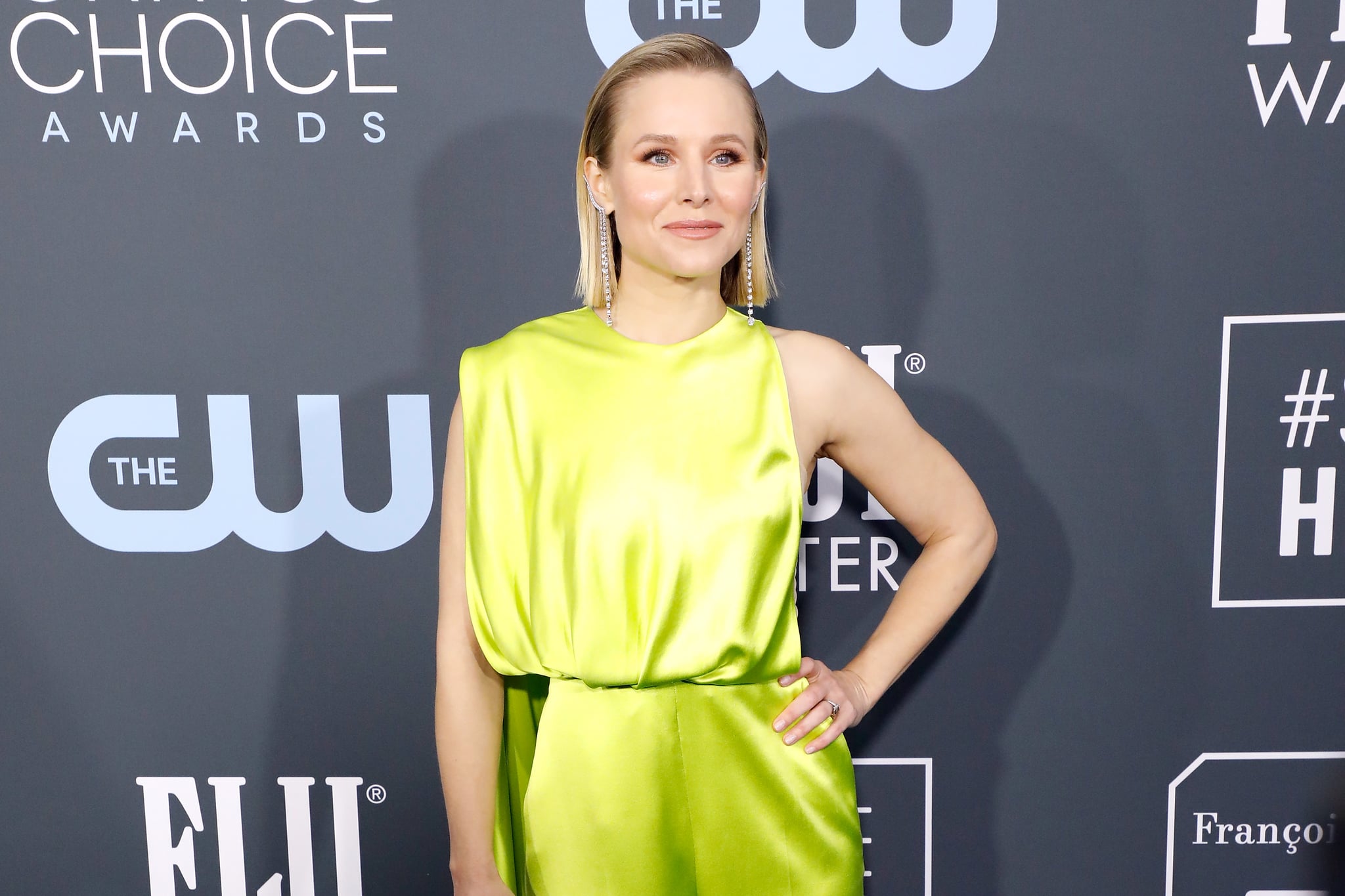 Have you ever wanted to workout with Kristen Bell? Well, you can get one step closer by participating in her go-to virtual class. The Good Place actress follows trainer Charlie Curtis's daily exercises over Zoom, and encouraged followers to join — even though it "busted her buttocks."
"I thought the burpees at the end would kill me . . . but I'm very much ALIVE and incredibly grateful for that blood pumping session," Bell wrote on Instagram. "I don't work out to get a certain body shape. I work out for my mental health. And I notice a BIG difference when I do and when I don't. When I don't, I'm sad, irritable, anxious and lethargic. When I do, I'm content, motivated, peaceful and energetic."
"If you'd like to join us, @charcurtis has @indoorphins classes every day at 11am, and it's always challenging, which I love(and also hate)," she continued. "Today we had to partner with someone, and pin a screen on zoom and pass off workouts with out partner, and I made a new friend named AnnMarie!!"
Although Curtis had to close his gym location to follow COVID-19 precautions, he's finding ways to continue training groups and private clients virtually with his "Indoorphins" classes. Tune in on Monday through Saturday at 11 a.m. PST , and you might end up partnerning with Bell herself. Watch the clip below to get a feel for the workout. Happy sweating!
Image Source: Getty / Taylor Hill