Latinas: Important Football Fans During World Cup and Beyond
Latinas Are a Huge Part of Football Fandom; We're Only Getting Louder For the Women's World Cup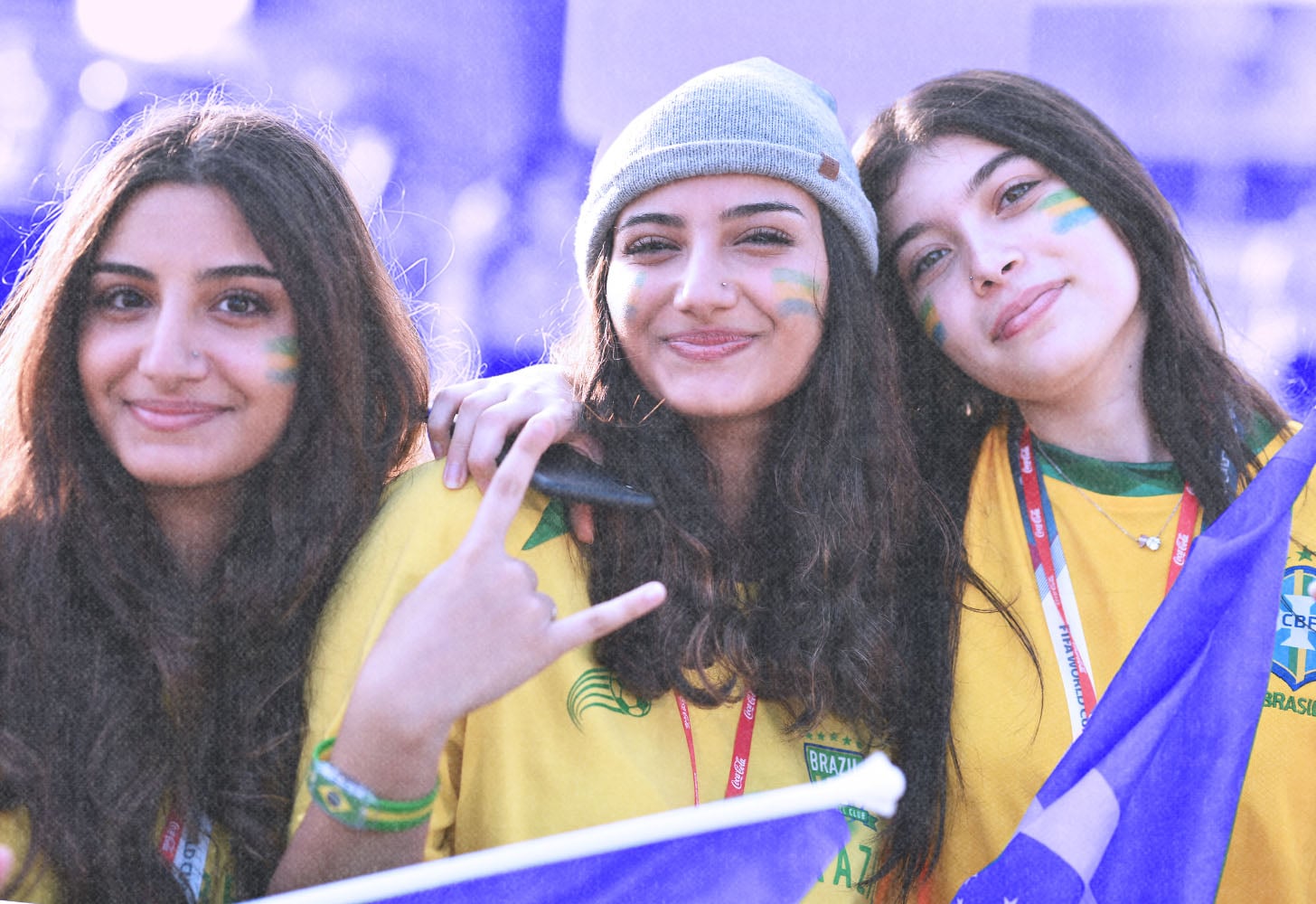 Football has been a long-standing tradition in Latin American countries, and it is deeply ingrained in the culture of many Latine communities. As the 2023 FIFA Women's World Cup continues, it's no surprise, then, that one community stands out for its unwavering devotion and unmatched enthusiasm — Latinas.
Football is more than just a sport for Latinas — it's a way of life. The sport provides a sense of cultural connection and national pride, and the Women's World Cup provides an opportunity for Latinas to celebrate their heritage and connect with their roots while rallying behind their respective national teams.
When tournaments kick off in Latin American countries, often people's homes and neighbourhoods, as well as public squares, come alive with vibrant colours, music, and cheers in support of their teams. Many times, football becomes a vehicle for preserving cultural identity and celebrating the achievements of women athletes as they play on an international stage.
For many Latinas in the United States, these traditions are carried on. Football provides a strong cultural connection for Latinas, as it is a sport that unites people. Catalina Mejia was born in Colombia but immigrated to the United States at the age of 4. For her, football has always been a way to connect with her family.
"It just makes me feel at home."
"Football was one of those things that not only could I share as a past time with my dad and my brother specifically, but it was something that allowed me to feel closer to family members of mine who were still in Colombia or scattered all over the world," she tells POPSUGAR. Although Mejia never played football herself, the sport has always played a major role in her life.
"The hype is really in preparation for it, and during the World Cup, I always go out of my way to find a place that will broadcast the game because it just makes me feel at home," she says.
Colombia has made history at this year's Women's World Cup — it is the first time the country has made it to the quarterfinals. Mejia adds that she's been particularly excited to watch Linda Caicedo, one of the rising stars on the Colombian team. Caicedo, 18, has so far scored two goals and become a clear star in the tournament.
Football has also played a major role in the life of Los Angeles native Jessica Flores. Her parents are of Mexican and Colombian descent, and Flores has played football since she was a child; she even played at the collegiate level at the University of Southern California.
"Knowing that I'm watching the best of the best is super inspiring."
"It's always fun to watch the FIFA Women's World Cup," Flores tells POPSUGAR. "I never played at a professional level, but I know firsthand how skilled these girls are; it is insane, and the process to get selected for any national team is unreal. Knowing that I'm watching the best of the best is super inspiring."
But it's not just the players that make moments like this so special for Latina fans; it's also the camaraderie of the viewers. As Flores puts it: "All around the world, you see the overall crazy passion, the chanting, the face paint, foods and drinks. And the energy is completely unmatched and something that Latino Americanos do the best."
Although Elsa Espana is Honduran American, she is cheering for Brazil this Women's World Cup. Football is such a big part of her life that she has travelled across the world, from Brazil to South Africa, to watch previous World Cups in person.
"The World Cup is a reason to travel, to see the world, and it's great to be in that environment while meeting people from countries I have never even visited," Espana says. "Everybody is super friendly and in that mentality of wanting to know your team and your country. I've built really good friendships from the two World Cups I attended."
This year's Women's World Cup showcases talented female athletes from all over the world, including from Latin American countries. It's a sport that has "changed the lives of millions of girls," according to Flores. For Latinas, seeing players from their own countries excel on the international stage serves as a source of pride and inspiration, encourageing more girls and women to participate in football and sports in general.
This generation of Latinas have also played a crucial role in advocating for women's football and raising awareness about gender equality in sports. More and more, Latinas are speaking out about the injustices that have plagued sports for too long. Players at the FIFA's Women's World Cup will earn, on average, just 25 cents for every dollar earned by men at their World Cup last year, a CNN analysis found.
"I think it's up to us as women to kind of demand that as we do in so many other aspects of society," Mejia says. "We have proven our worth, and so I think it's up to us with our male counterparts and general allies to really guarantee that and push for the same amount of attention in female sports."
The US Women's National Team has drummed up much press and respect from fans during their very visible fight for equal pay. In February 2022, their lawsuit against US Football settled for a total of $24 million, with the players receiving a lump sum payment. The USSF also committed to an equal rate of pay going forward for the women's and men's national teams "in all friendlies and tournaments, including the World Cup." It was a big win for female football players not just in the US, but around the world.
"It's the visibility," Flores adds. "Letting young Latina football players know that they can do this because it's not just a male sport, it's a female sport. Also, it gives space for resources, which are needed if you really want to take football seriously and to the next level."
Football culture within the Latine community extends beyond the World Cup. Latinas actively follow women's club football leagues, international tournaments, and local games, further contributing to the growth and popularity of the sport — while also being vocal supporters of diversity and inclusivity.
For Espana, incorporating football into the lives of her two daughters is important in teaching them that they are capable of anything. As she says, "I think there shouldn't be a limit for women athletes."
Image Source: Getty / Oliver Hardt FIFA