Loverboy Spritz Canned Cocktail Review
An Aperol Spritz Can Be 300 Calories Per Cocktail: Here's the Alternative I've Been Loving
As POPSUGAR editors, we independently select and write about stuff we love and think you'll like too. If you buy a product we have recommended, we may receive affiliate commission, which in turn supports our work.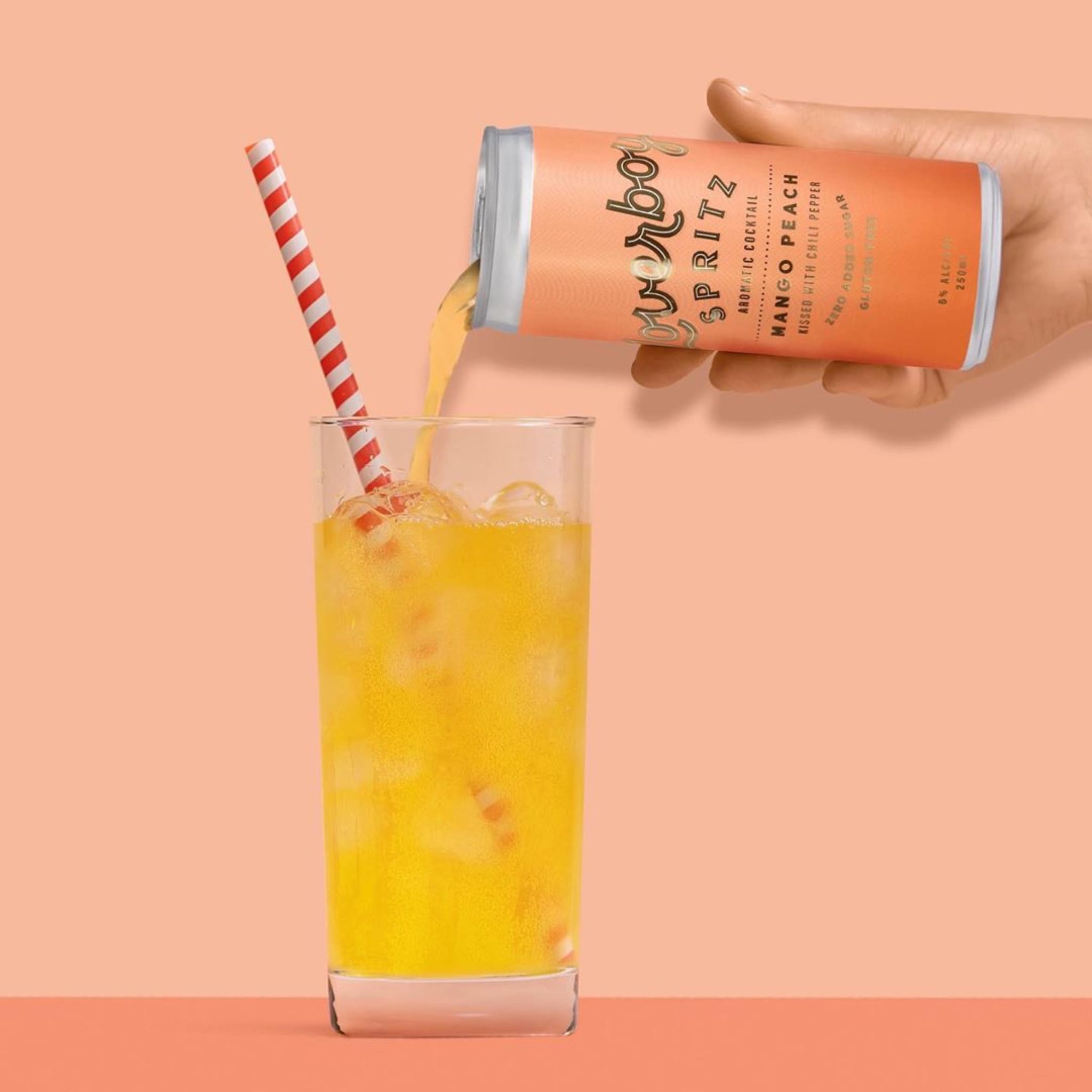 I know, I know: sorry to burst your bubble. I did some research into how many calories are in an Aperol Spritz, and while a lot of sources guestimate in the 150-calorie to 200-calorie range, that's only for a few ounces. And I don't know about you, but when I make my spritzes at home, I do a generous pour of two parts Aperol and three parts Prosecco into my giant wine glass and top with some club soda. By my estimation (and thanks to the helpful calorie tracker in the Noom app), that's about 300 calories for eight ounces, and even more depending on the pour.
That's not to say I don't still enjoy them — I would rather have a delicious Aperol Spritz when I'm craving it than choke down a bland vodka soda — but to avoid going overboard on the caloric drink or sugary Aperol, I try to stick to just one and only every once in a while. Luckily, when I'm in the mood for something sweet and fruity, I found a replacement that's lower in calories and sugar, but still delicious.
Loverboy Spritz is a canned cocktail that you may have heard about from the Bravo reality show Summer House. Regular Loverboy is a canned hard sparkling tea beverage, but the Spritz is a sparkling drink made with orange wine, fruit puree or fruit juice, and natural flavours. The fact that it comes in small cans makes it perfect for all your favourite summer activities: picnics, beach days, boating, or just hanging out on your deck.
The Mango Peach ($23 for a four-pack) flavour is most reminiscent of an Aperol Spritz, with the peach flavour definitely being the most dominant. It makes me nostalgic for peach season back home in Southern Illinois farm country. Loverboy Spritz also comes in Blueberry Lemon ($23 for a four-pack), which reminds me of the flavoured lemonades I used to drink as a kid. At 90-100 calories and two grams of sugar per drink, it's quickly become my new go-to summer beverage that I can enjoy (in moderation, of course) without the sugar crash. Order online and try it yourself!
Image Source: Loverboy