Try Lupita Nyong'o's Quick Ab Workout, Set to Beyoncé
Lupita Nyong'o's 15-Second Bodyweight Burner Is the Ultimate Ab Challenge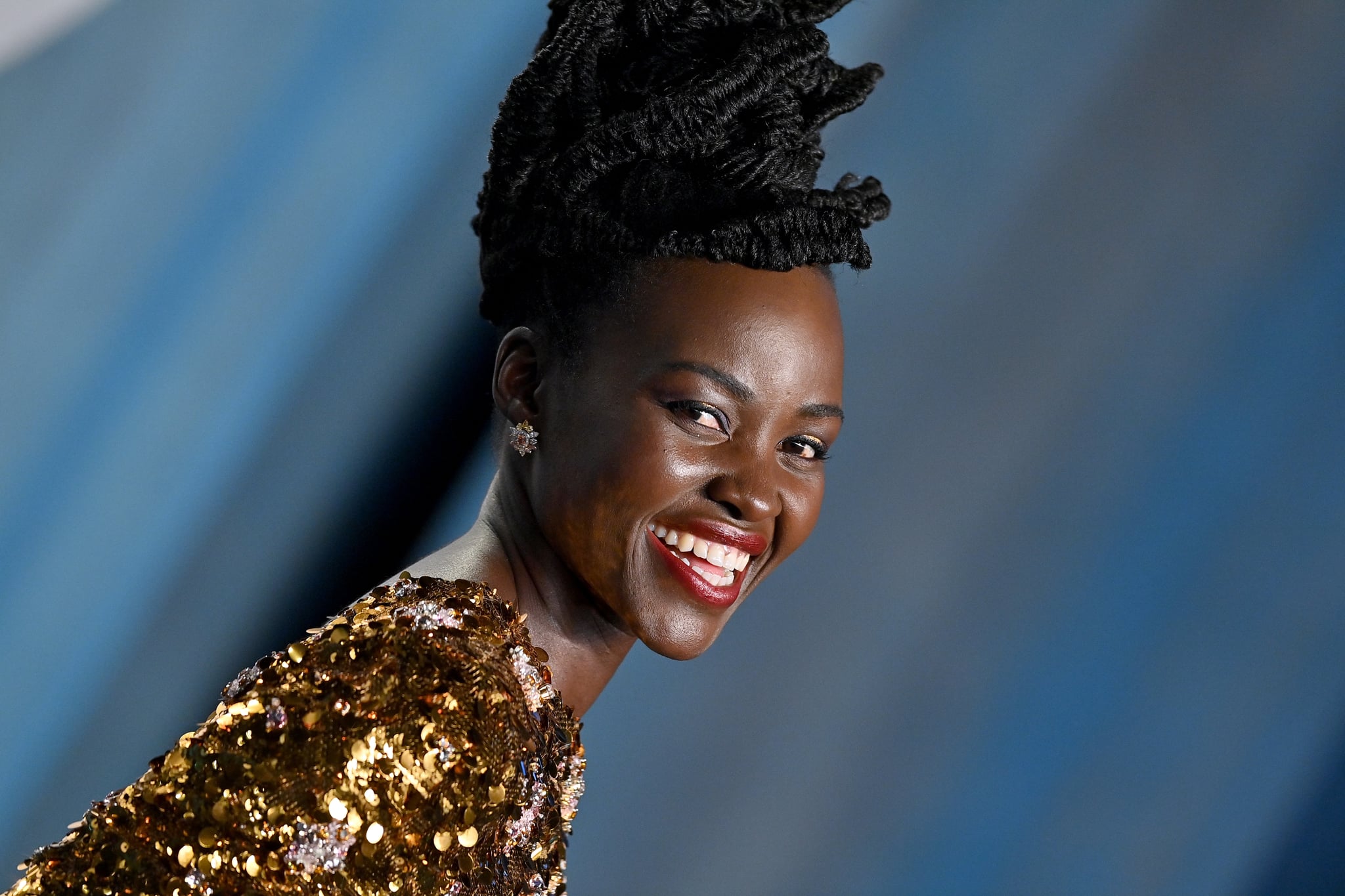 Image Source: Getty / Axelle/Bauer-Griffin
Lupita Nyong'o is known for crushing her workouts on Instagram. When she's not taking on core-shaking, exercise-ball ab workouts, she's squatting to Todrick Hall hits or using giant pieces of driftwood to exercise on the beach, all while looking like she's having the best time. But in Nyong'o's latest IG workout, she's doing an ab and arm workout so intense, it's honestly making us sore just by looking at it.
Done in a duet with trainer Luciano Mottola, this workout is a mere 15 seconds, but it's completed entirely in a high-plank position, which already tells us that it's not for the faint hearted. It consists of a quick combination of push-ups, plank jacks, mountain climbers, and one-arm planks, all set to the beat of a remix of Beyoncé's classic song "Baby Boy."

The "Us" and "Black Panther" star is all about making tough workouts fun, so doing plank jacks to Beyoncé is right on brand. In this case, she also made the moves accessible by modifying the push-up section with her knees down. (We love a smart modification, and knees-down push-ups are the perfect way to challenge yourself without the arm-shaking strain of the full version.)
All in all, this quick ab challenge is a fun choice to finish off a workout or just get a bit of core work in during a busy day. It's all bodyweight, too, which means you can do it anywhere. In Nyong'o's case, that includes on holiday. "#VacationFitnessIsAThing," she captioned the workout, adding, "After the wine is the workout!" Not saying that postwine plank jacks are the best choice for all of us, but hey, it works for her! Check out the full, quick ab challenge ahead.