Michaela Onyenwere Wins 2021 WNBA Rookie of the Year
Michaela Onyenwere Has Earned 2021 WNBA Rookie of the Year, a First For New York Liberty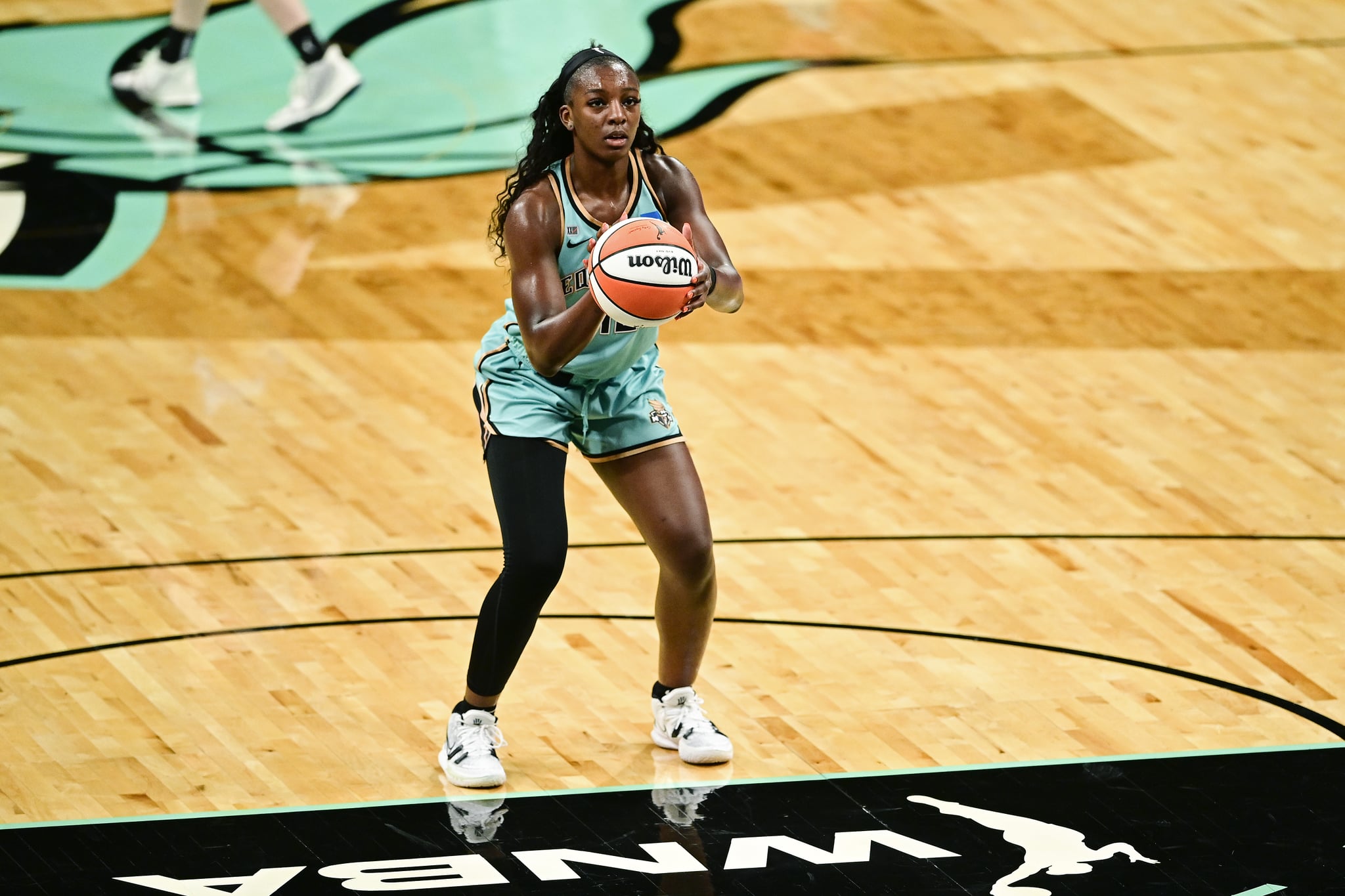 Image Source: Getty / Steven Ryan
New York Liberty forward Michaela Onyenwere had a stellar rookie regular season, averageing 8.6 points, 2.9 rebounds, and 22.5 minutes per game — the most averaged time played and points per game out of any rookie this year. It came as no surprise that on Oct. 5, 22-year-old Onyenwere was named 2021 WNBA Rookie of the Year. After all, she also won every (four) WNBA Rookie of the Month award during regular-season play and claimed AP WNBA Rookie of the Year in a unanimous vote.
Onyenwere, a Nigerian-American and UCLA alum from Aurora, CO, was selected sixth overall in the 2021 WNBA Draft and appeared in all 32 of New York Liberty's regular-season games, starting in 29 of them. She recorded 12 games with 10 or more points, and her career high was 29 points in a May 29 game against the Atlanta Dream. This is the first time in New York Liberty history that a player from their team has received this Rookie of the Year accolade.
On Instagram, Onyenwere recalled an interview she had with ESPN reporter Holly Rowe a few days prior to this year's draft where the reporter called her the "most underrated player" in her draft class and asked what Onyenwere herself thought. "Sometimes it's okay to be the underdog. . . I knew and the people around me knew how much work I put in, and that was that."
Reflecting back on that conversation, Onyenwere continued with a message to those who doubted her. "This is for those who doubted if my game would translate to the professional level. I saw it all, and I hope you see me now too. And if not, it's okay. Keep doubting. It's better that way."
Ahead, watch a video of the moment Onyenwere found out about her award alongside her grandma, who went viral during the 2021 draft. A title well earned!