NBA Game 5 Playoffs Postponed After Jacob Blake Shooting
NBA Postpones 3 Playoff Games as Players Sit Out Following Jacob Blake's Shooting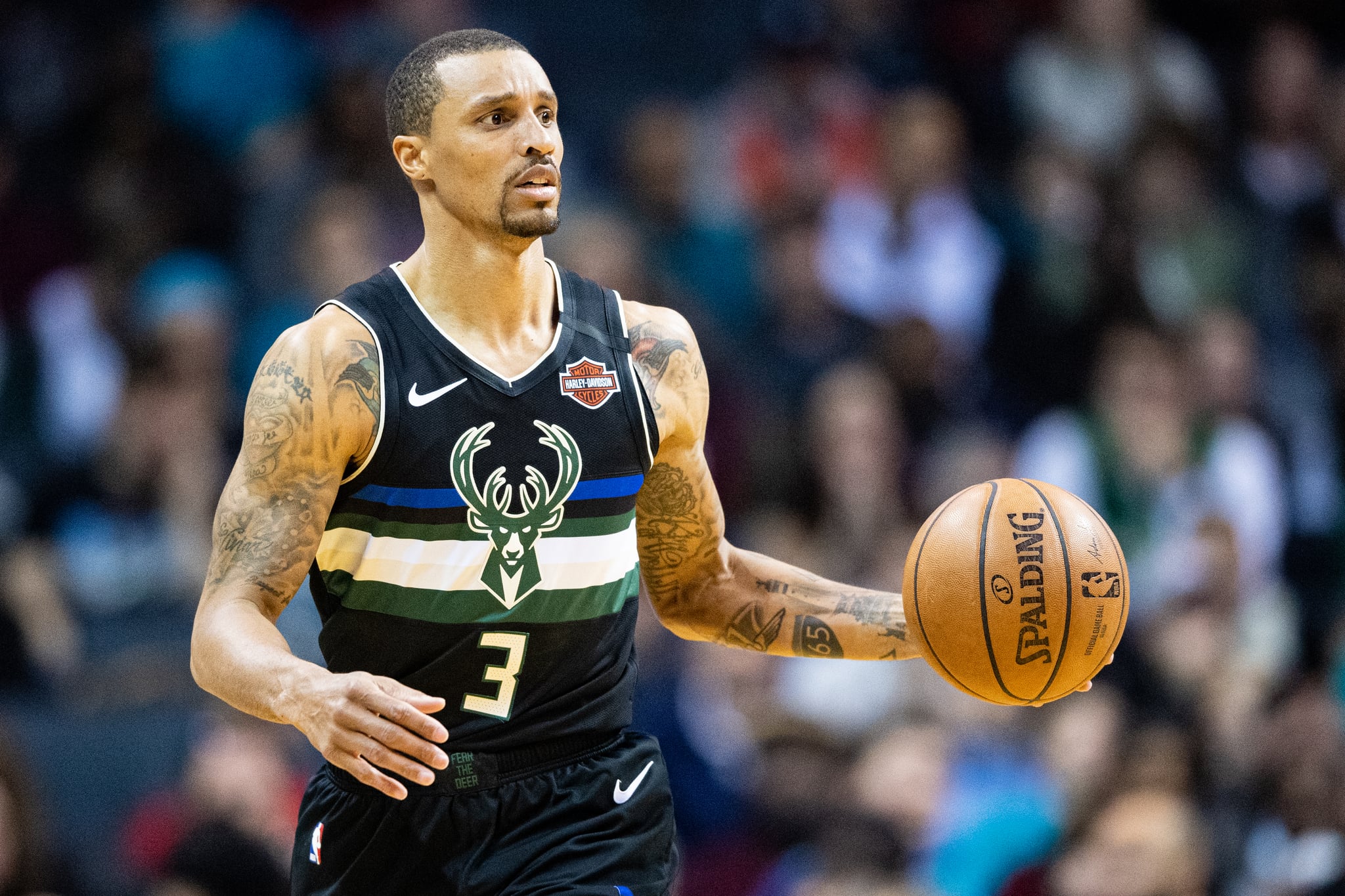 The NBA has announced the postponement of three playoff games planned for today. The decision, announced in a statement on Twitter, was prompted by the Milwaukee Bucks' decision to boycott their game against the Orlando Magic following the police shooting of Jacob Blake on Aug. 23 in Kenosha, WI. Blake was shot multiple times outside his car with his three children still in the vehicle, reportedly leaving him with a severed spinal cord and shattered vertebrae, paralyzed from the waist down.
"In light of the Milwaukee Bucks' decision to not take the floor today for Game 5 against the Orlando Magic, today's three games — Bucks vs. Magic, Houston Rockets vs. Oklahoma City Thunder and Los Angeles Lakers vs. Portland Trailer Blazers — have been postponed," the NBA stated. "Game 5 of each series will be rescheduled."
As of this morning, Toronto Raptors and Boston Celtics players were discussing boycotting tomorrow's Eastern Conference semifinals, but it was the Bucks, whose stadium is 40 miles north of Kenosha, who made the first decision not to play. According to ESPN, the Bucks did not appear on the court before the 4 p.m. ET start time. The Magic took pregame shots but left the court with just under four minutes until tipoff. The referees left the court soon after.
In a statement to The Undefeated, Bucks guard George Hill said, "We're tired of the killings and the injustice."
Those feelings were echoed across the league, which has shown public support of the Black Lives Matter movement this season. In a press conference on Aug. 25, Los Angeles Clippers coach Doc Rivers said, "All you hear is Donald Trump and all of them talking about fear. We're the ones getting killed. We're the ones getting shot. We're the ones that we're denied to live in certain communities. We've been hung. We've been shot." Changes need to happen in the police force, he continued. "My dad was a cop. I believe in good cops . . . We're trying to get them to protect us, just like they protect everybody else."
After news broke of the Bucks' boycott, LeBron James tweeted, "F*CK THIS MAN!!!! WE DEMAND CHANGE. SICK OF IT."
The NBA postponements were announced an hour after the Bucks' game was scheduled to start and the NBA has not yet announced the status of the three games scheduled for tomorrow. According to ESPN's Adrian Wojnarowski, players are planning to meet tonight to discuss how they'll proceed following the boycotts and postponements.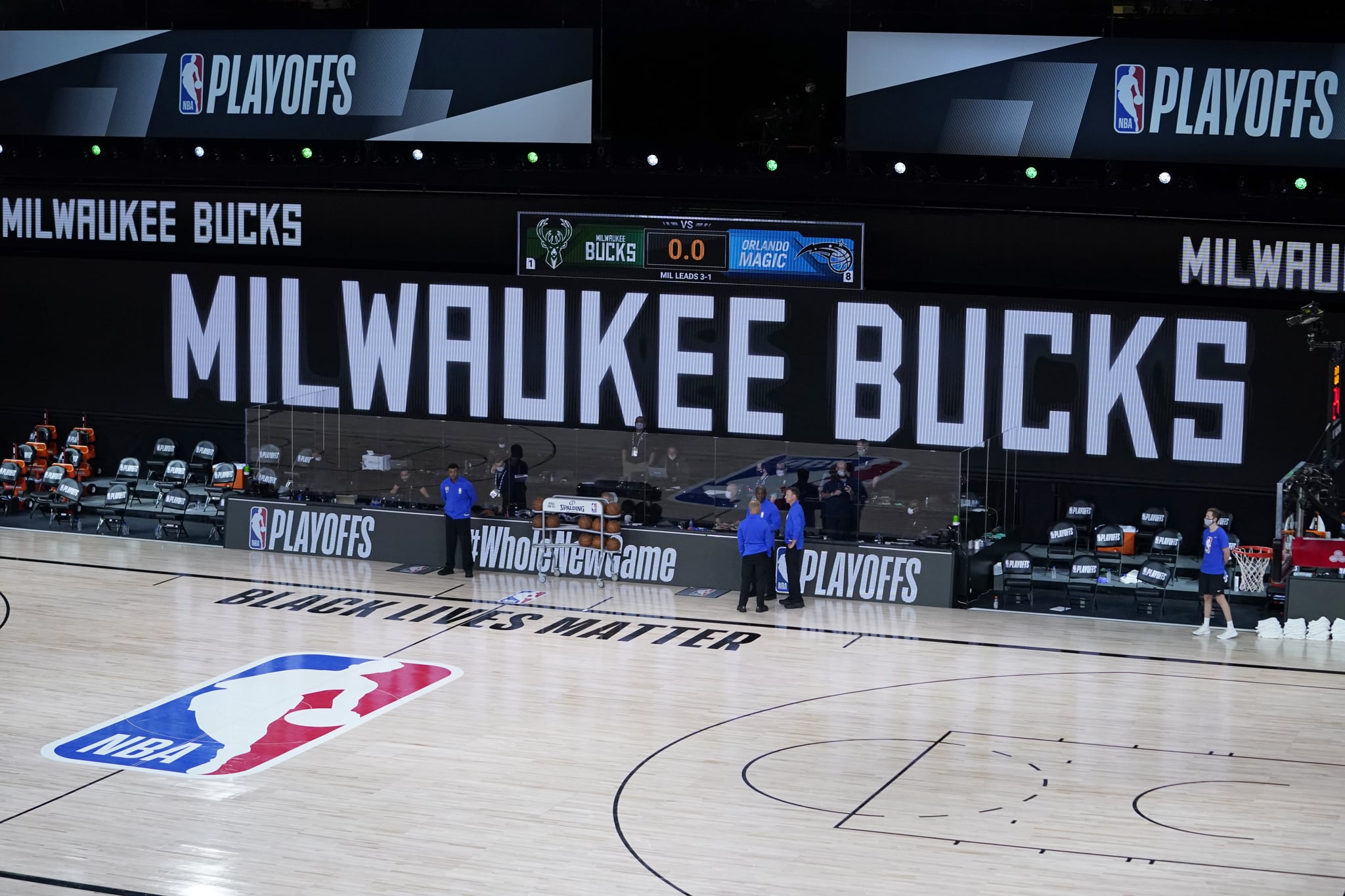 Image Source: Getty / Pool / Pool