Nike Metcon 5 Training Shoe at Nordstrom
Conquer Box Jumps, Sprints, and Burpees in These New Nike CrossFit-Approved Shoes
As POPSUGAR editors, we independently select and write about stuff we love and think you'll like too. POPSUGAR has affiliate and advertising partnerships so we get revenue from sharing this content and from your purchase.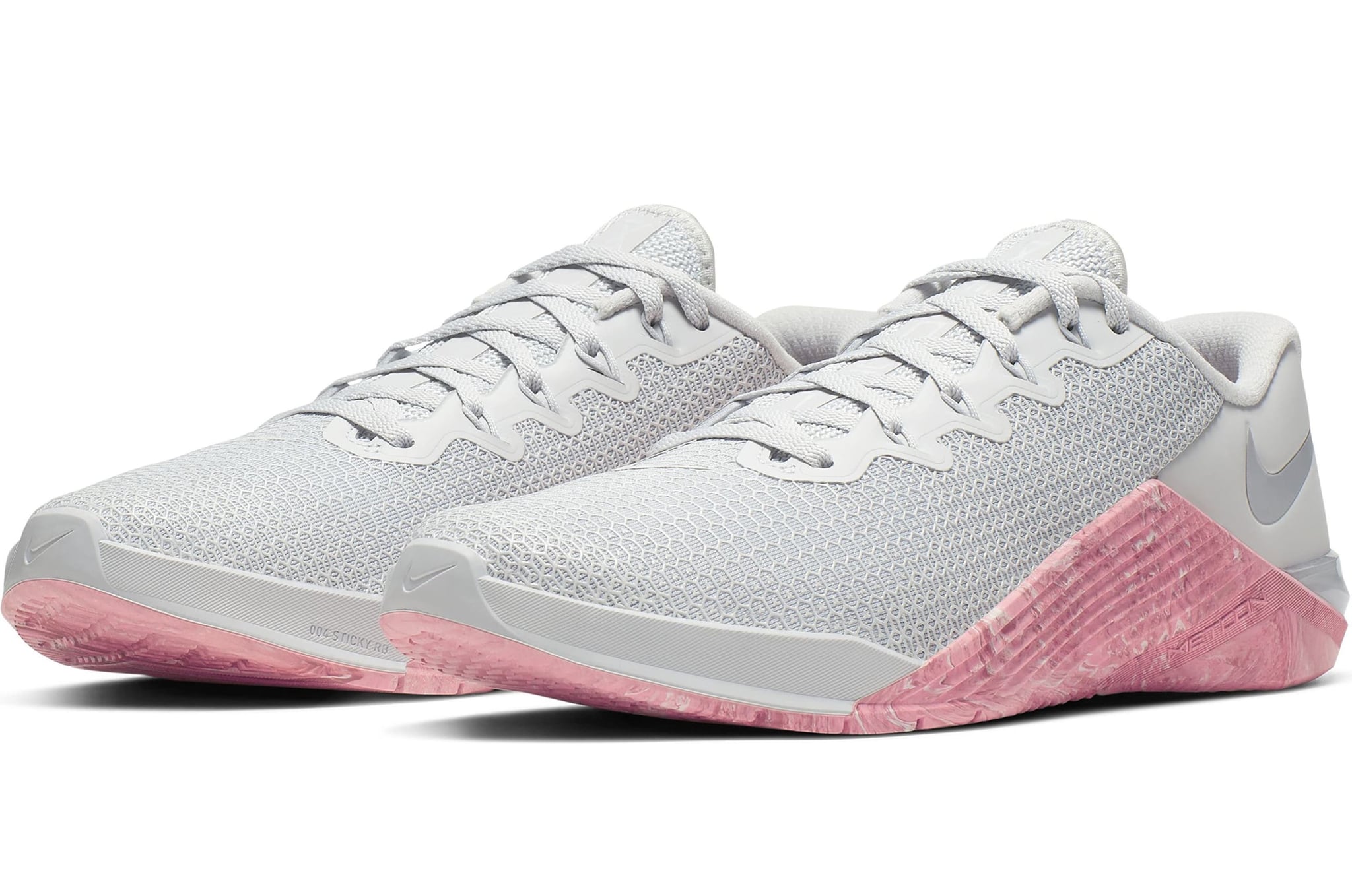 Before you start any workout, you've got to make sure you have the right pair of shoes. If you're doing high-intensity workouts that involve functional movements like sprinting and jumping and you're moving in every direction, you'll want a shoe that's supportive, lightweight, flexible, and comfortable.

That may sound like a lot for a single shoe, but the Nike Metcon 5 ($130) offers it all, which is why it's popular among people who do high-intensity workouts like CrossFitt. The Metcon was designed for cross-training, which means you can run in it, push sleds, climb ropes, perform power cleans, and everything else in between.

If you're obsessed with high-intensity workouts and are looking for a shoe that will help you get the most out of your training, the Metcon 5 may be the one for you. If you want to put it to the test, we recommend trying one of the following workouts: