Ohhcean Turns Plastic to Pleasure With Sustainable Sex Toys
Dua Lipa-Approved Sex Toy Brand Ohhcean Is Making Waves in the Industry
As POPSUGAR editors, we independently select and write about stuff we love and think you'll like too. If you buy a product we have recommended, we may receive affiliate commission, which in turn supports our work.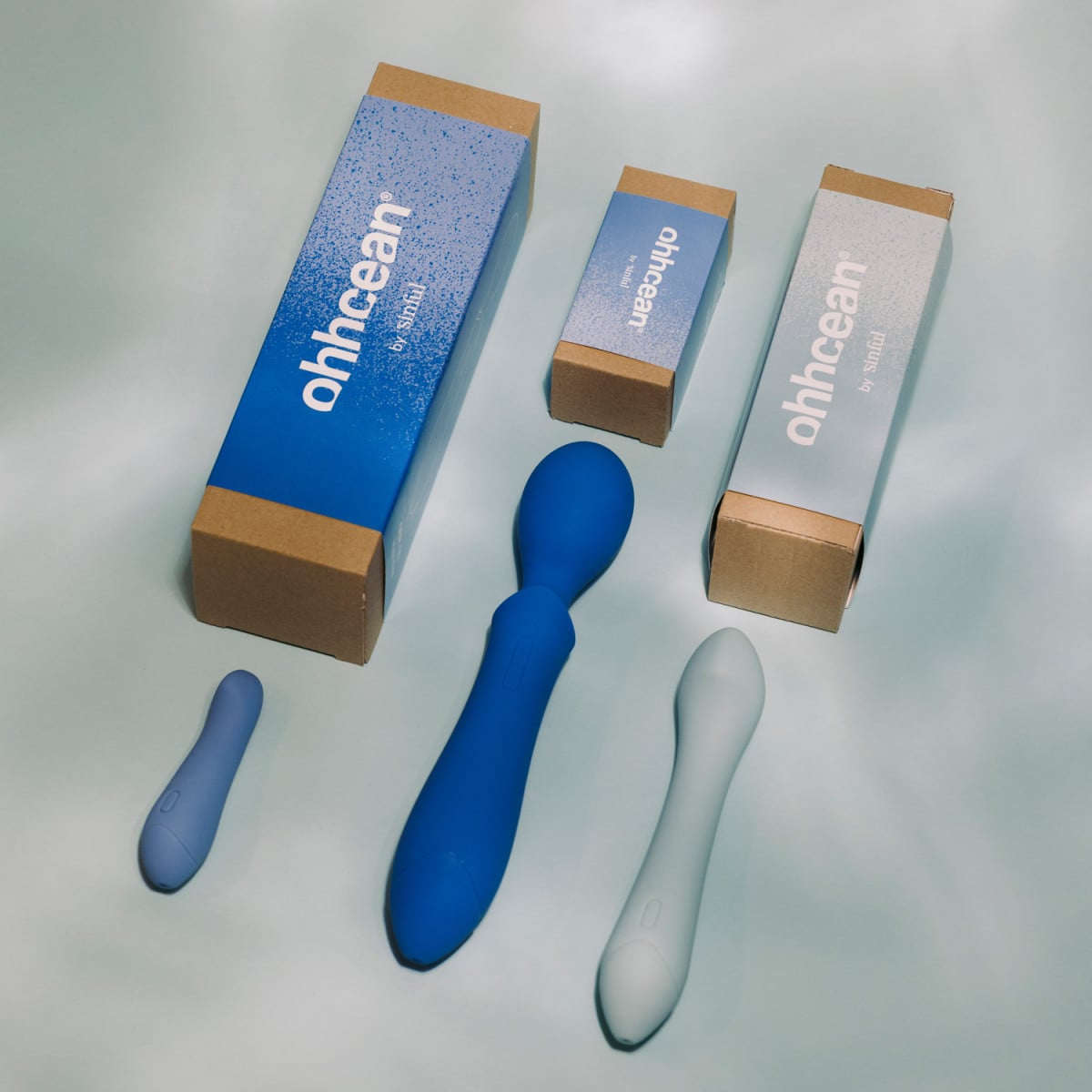 You can really celebrate World Ocean Day today by taking a deep dive into your own sexual pleasure. Ohhcean is the first sex toy range made with ocean-based plastic, and it comes Dua Lipa approved. The collection is made up of three toys: the magic wand, the G-spot vibrator, and a body vibrator, so you can feel good physically, mentally, and morally.
The company, created by Mathilde Mackowski, who cofounded the Scandinavian brand Sinful 14-years-ago, realised there needs to be a focus on the environmental impact of sex toys after discovering just how much waste there is in our oceans. She collaborated with #tide, a leader in the upcycling and recycling of ocean-based plastic, who help to manage the supply chain ethically. And so Ohhcean was born, and it could just be the answer to making your own sexual well-being as a priority in your life. You deserve it.
"We know, at least, that sex toys are very personal. And so, once you find the perfect toy for you, it stays with you for a long time. Sex toys are not a trend, and they never go out of style," Mackowski wrote in The Independent. "Still, the sex toy industry is notoriously linked to plastic waste. And, like many other industries, the climate crisis is, or is quickly becoming, part of the agenda."
The blue toys are made with upcycled ocean-bound plastic and covered in a thin layer of silky smooth silicone. While the body vibrator (£34.99) is a great option for beginners, the lightweight G-spot vibrator (£49.99) takes self-pleasure a step further, while the magic wand (£64.99) can cater to sore muscles and soft spots as well as leaving you satisfied. All three toys have seven vibration options, are fully rechargeable, and come in eco-conscious packaging.
Ohhcean was even spotlighted in Dua Lipa's weekly lifestyle newsletter, Service 95. And if it's good enough for Lipa, it's good enough for us. Mackowski writes that the brand is "a tribute to playfulness, to fun, and to the possibility of creating change." So turn plastic into pleasure this World Ocean Day and save the ocean, one 'O' at a time.
Image Source: Viktor Gladkov / Getty