Swoon Zero Sugar Simple Syrup Review
I Tried This Sugar-Free Simple Syrup, and It's Now a Staple in My Coffee and Cocktails
As POPSUGAR editors, we independently select and write about stuff we love and think you'll like too. POPSUGAR has affiliate and advertising partnerships so we get revenue from sharing this content and from your purchase.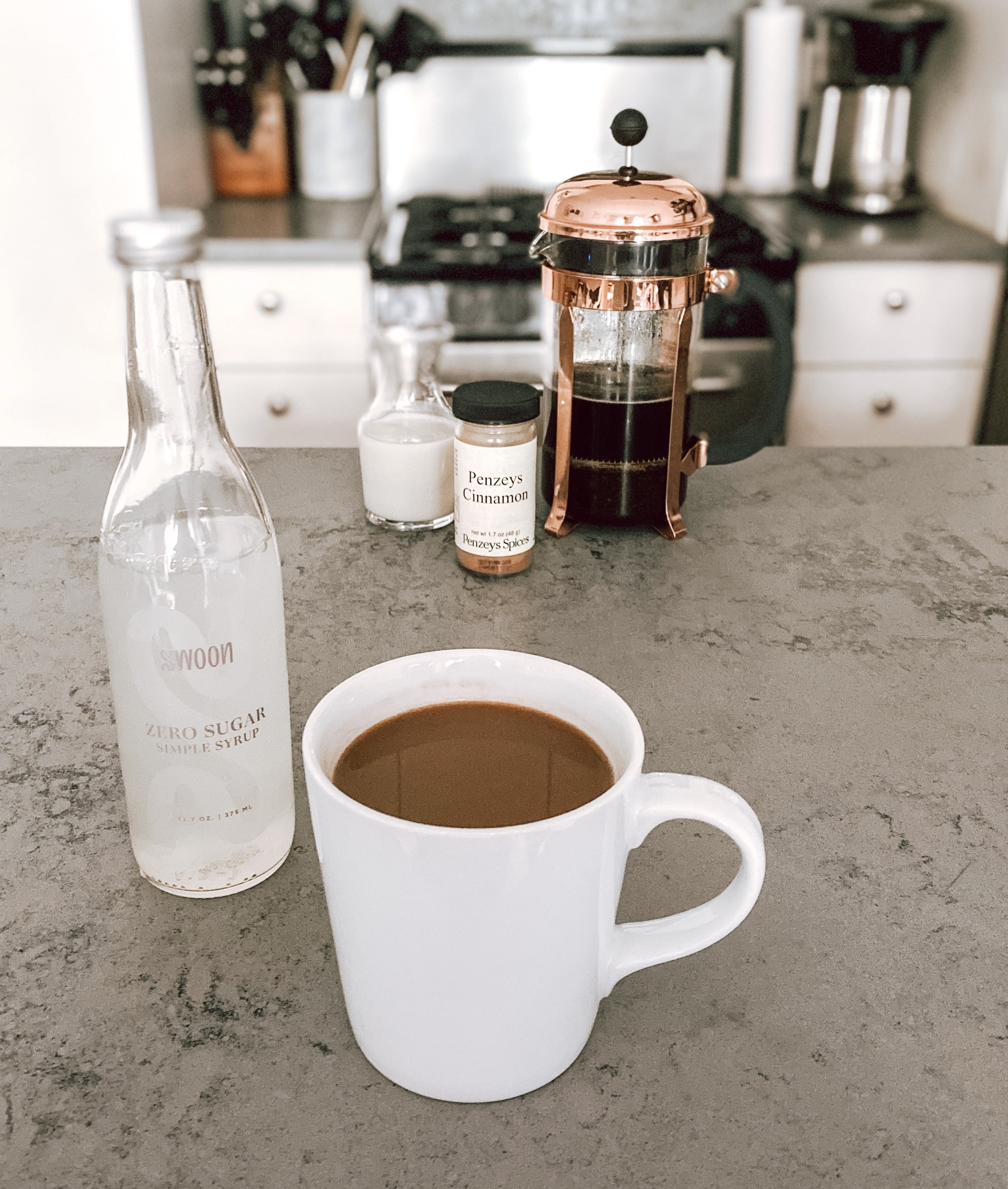 One of the many downfalls of being diagnosed with PCOS is that I am more prone to insulin resistance. This means I need to be mindful of my sugar and simple carb intake, and eat a primarily low-carb and low-sugar diet. Luckily, I've gotten creative with how I can enjoy my favourite foods (hello, chickpea rice and pizza crusts!), and when Swoon Zero Sugar Simple Syrup ($12) came across my desk, I couldn't wait to try it.
Simple syrup may seem like a pretty niche product, but my husband and I always have a homemade batch of it in our fridge. We boil one part white table sugar with one part water and have it on hand for cocktails, coffee, or anything else that might need a touch of sweetness. The problem is one ounce of regular simple syrup is 70 calories and 17 grams of sugar. By comparison, Swoon has zero calories and zero grams of sugar per ounce, and doesn't have any sugar alcohols. It's sweetened with monk fruit, a calorie-free and sugar-free sweetener that's derived from a small fruit native to southern China. Other ingredients in Swoon include water, natural flavours, gum acacia, xanthan gum, and lactic acid.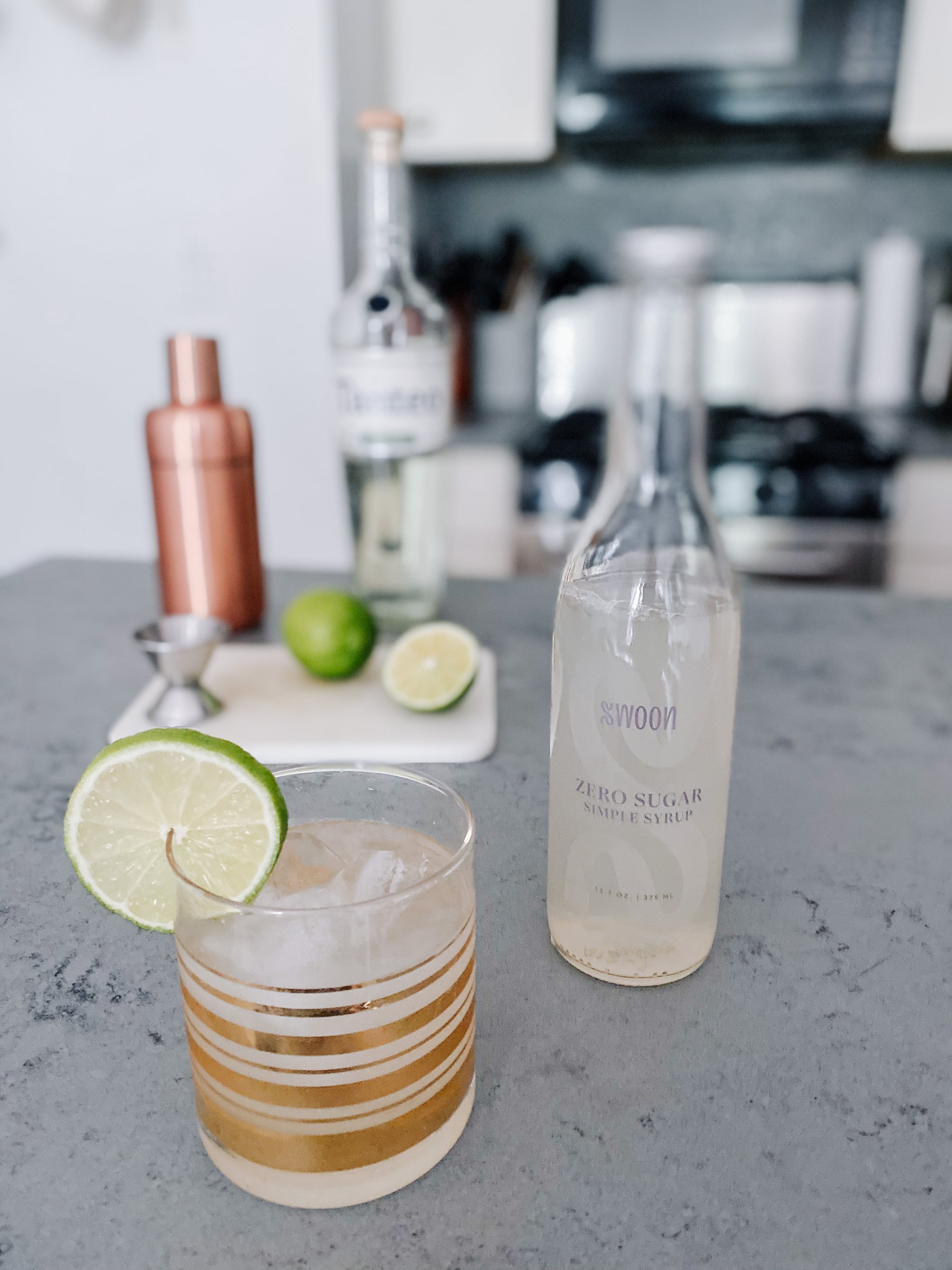 You can use Swoon just like simple syrup, and substitute it in the same ratio in recipes. One ounce of Swoon has zero calories and zero grams of sugar. I've been using it to make my coffee a little sweeter and to sweeten my homemade cocktails. To me, it tastes just like regular simple syrup and I don't notice a weird aftertaste like some sugar-free sweeteners have. Instead of a jar of simple syrup, I now keep my fridge stocked with Swoon. One bottle has a pretty long shelf life — it just doesn't last that long in my fridge.
Image Source: POPSUGAR Photography / Christina Stiehl