US Women's National Team's Lawsuit For Equal Pay Thrown Out
A Judge Ruled Against the USWNT's Equal-Pay Lawsuit, but They Won't Stop Fighting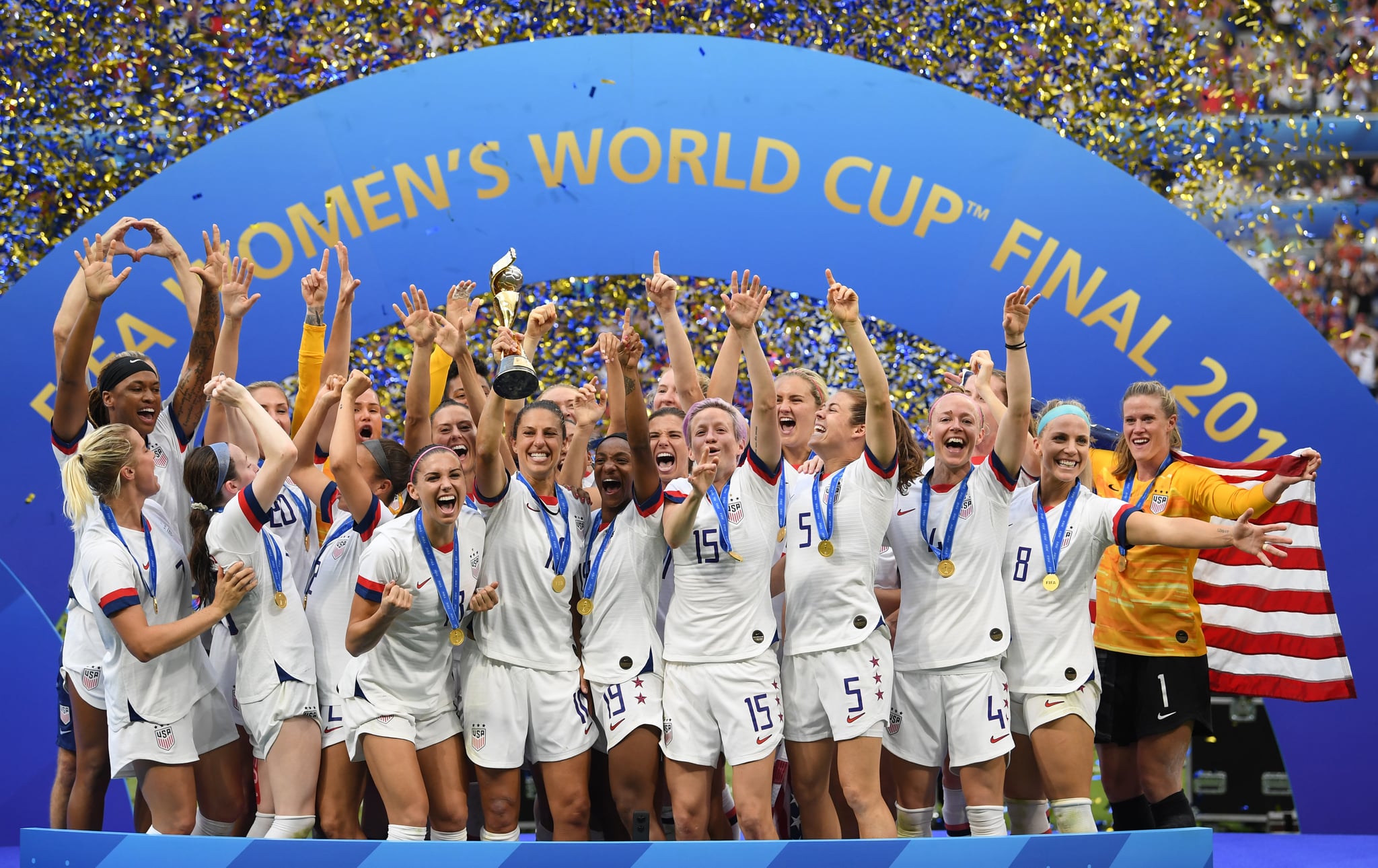 On Friday May 1, US District Judge Gary Klausner ruled against the US Women's National Team in their ongoing gender discrimination lawsuit against the US Football Federation. Bringing you up to speed, on March 8, 2019, all 28 members of the USWNT filed a class-action lawsuit, suing the US Football Federation for years-long gender discrimination, stating that they had been paid less money than their male counterparts because of their gender.

In March 2020, the USSF filed a response to the gender discrimination lawsuit stating, "The job of MNT [Men's National Team] player requires a higher level of skill based on speed and strength than does the job of WNT team player." (You can find the full document provided by BuzzFeed News here.) Unhappy with this remark, the USWNT protested by wearing their warm up shirts inside out during the final match of the SheBelieves Cup. Due to the negative backlash in response to these comments, Carlos Cordeiro, the then-US Football president resigned.
Most recently, Judge Klausner ruled against the USWNT's equal-pay claim, stating that the players "have not demonstrated a triable issue that WNT players are paid less than MNT players." Klausner's ruling was based off of the findings that the USWNT players were paid more than their male counterparts in total and on a per-game basis during the period in question, according to ESPN. Additionally, Klausner concluded that the difference in pay between the men's and women's teams was due to choices made by the women's team and their union, and not due to discrimination.

Although the equal-pay claim has been thrown out, Judge Klausner ruled that the Title VII discrimination claim the USWNT filed — which pertains to unequal work conditions — can still go to trial.
"We are shocked and disappointed with today's decision but we will not give up our hard work for equal pay," Molly Levinson, spokeswoman for the USWNT tweeted. Levinson also said the USWNT plans on appealing the decision. This may be a temporary hurdle for the USWNT but we know they will continue to chmapion equality for the USWNT and women athletes worldwide. In light of the ruling, Megan Rapinoe tweeted, "We will never stop fighting for equality."