What You Need to Know About the Coronavirus Outbreak
What You Need to Know About the Coronavirus Outbreak, Particularly If You're Travelling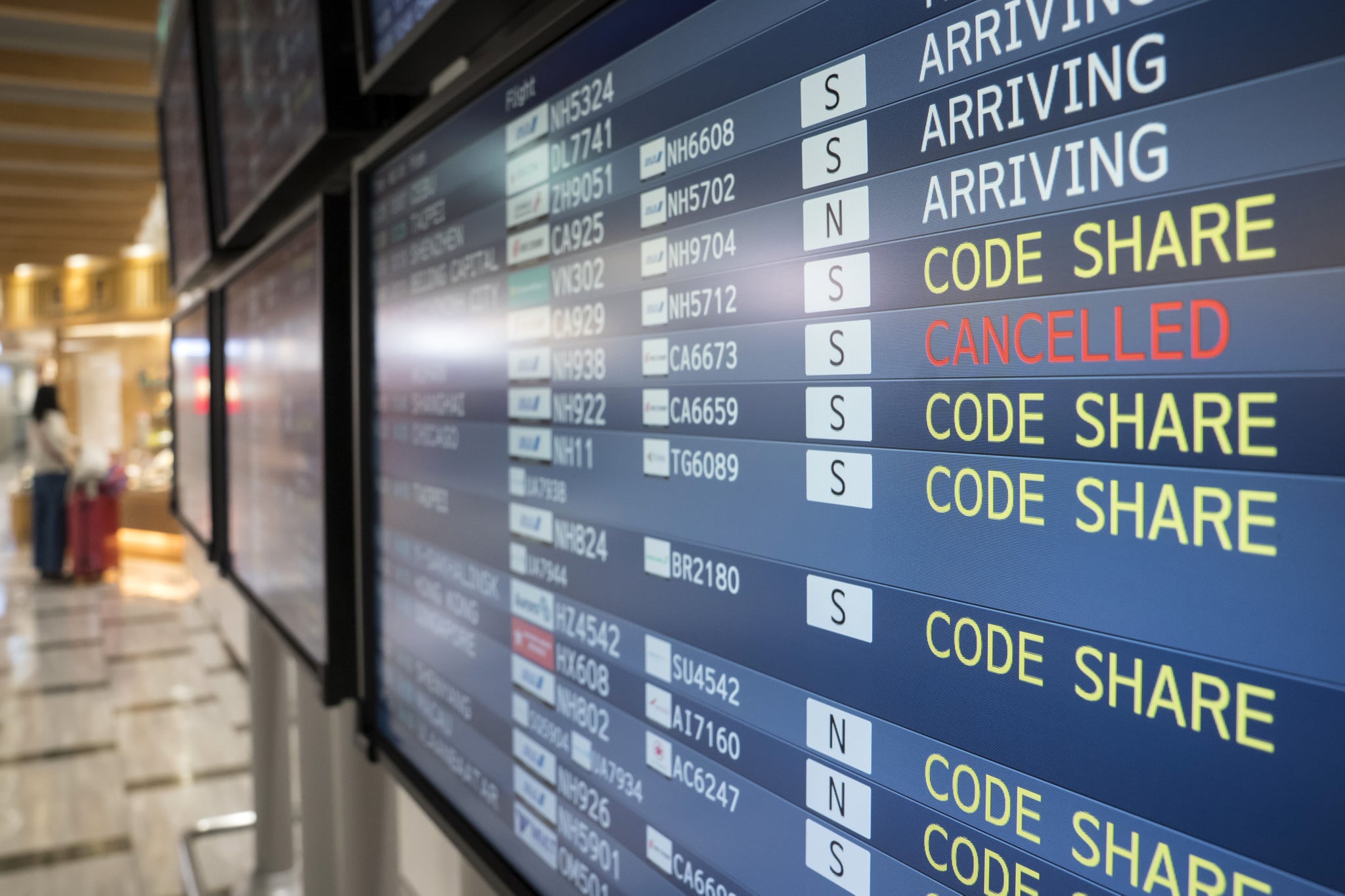 A newly discovered "coronavirus" has sickened nearly 2,000 people worldwide. With the headlines growing increasingly scary every day (on Jan. 26, the death toll in China had risen to 56), you may have questions about who's at risk and if there's anything you should be doing to keep yourself and your family safe. Unfortunately, there's still a lot that remains unknown about this specific virus, but we've rounded up the most vital information that's been released so far.
What is Coronavirus?
"Coronavirus" is not a singular disease, but a name for a group of similar viruses that cause a range of symptoms. They're named after the crown-like structure that the viruses show under a microscope. ("Corona" is the Latin word for "crown.") According to the Centres For Disease Control, most people will unknowingly contract a coronavirus at some point in their lives, and they're likely to be short-lived, cold-like illnesses. It's a few specific strains that are the most dangerous — specifically, MERS and SARS — resulting in more severe respiratory or intestinal symptoms that can be fatal. The strain of virus making the news right now, named 2019-nCoV, is a previously unknown strain.
Where Did the Outbreak Start, and How Far Has It Spread?
Chinese state media Xinhua reported on Jan. 9 that scientists had found a new strain of coronavirus that had been causing an outbreak of viral pneumonia in Wuhan in central China. At the time, 59 cases of viral pneumonia were linked to the virus, with many more to come in the following days. On Jan. 16, the World Health Organisation released a statement confirming that the virus had spread to two countries outside of China: Thailand and Japan. In both cases, those who were sick were travellers who had recently returned from Wuhan. "Not enough is known about 2019-nCoV to draw definitive conclusions about how it is transmitted, clinical features of disease, or the extent to which it has spread. The source also remains unknown," officials wrote.
On Jan. 21, the first case in the United States was confirmed by the CDC. "The patient recently returned from Wuhan, China, where an outbreak of pneumonia caused by this novel coronavirus has been ongoing since December 2019," the statement read. "While originally thought to be spreading from animal-to-person, there are growing indications that limited person-to-person spread is happening. It's unclear how easily this virus is spreading between people." Within days, a second and third case in the United States had been confirmed, along with cases in Australia, France, Vietnam, South Korea, and more.
What Are the Symptoms of Coronavirus?
Unlike typical coronaviruses, which may present like the common cold (with a runny nose or sore throat, for example), the hallmark symptoms of 2019-nCoV are fever, cough, and shortness of breath, which may range from mild to severe. The CDC notes that symptoms may appear two to 14 days after exposure, based on the incubation period of MERS viruses.
What Are Authorities Doing to Contain the Outbreak?
Because of the newness of the virus and the uncertainty about how it is transmitted between humans, authorities have struggled to contain the outbreak and prevent further transmission. However, the CDC reports that the Chinese government has halted travel within and out of Wuhan and the surrounding areas.
Prior to the first cases of 2019-nCoV being detected in the United States, the CDC had begun screening passengers on direct and connecting flights from Wuhan to five major airports in Atlanta, Chicago, Los Angeles, New York, and San Francisco. The agency has since issued a Level 3 travel notice, urging people to avoid nonessential travel to Hubei Province, China. There's also a Level 1 notice in place for other parts of China, where travellers should remain alert and take necessary precautions.
What Steps Should I Take If I'm Travelling?
If you're travelling to China, the CDC's recommendations include the following:
Avoid contact with sick people.
Avoid animals (alive or dead), animal markets, and products that come from animals (such as uncooked meat).
Wash your hands often with soap and water for at least 20 seconds. Use an alcohol-based hand sanitizer if soap and water are not available.
Though the virus hasn't been found to be spreading in the United States, the CDC notes that you should of course take the usual steps to help prevent the spread of respiratory viruses, including washing your hands and avoiding contact with your eyes, nose, and mouth, among other things.
This is still very much a developing situation, so it's important to keep up with the latest news and guidelines as more information comes in. The CDC and trusted news sources will be your best bet for staying informed and avoiding false reporting.