Will There Be a Second Wave of Coronavirus?
If We Get a Second Wave of Coronavirus, Here's When to Expect It — and How to Stay Safe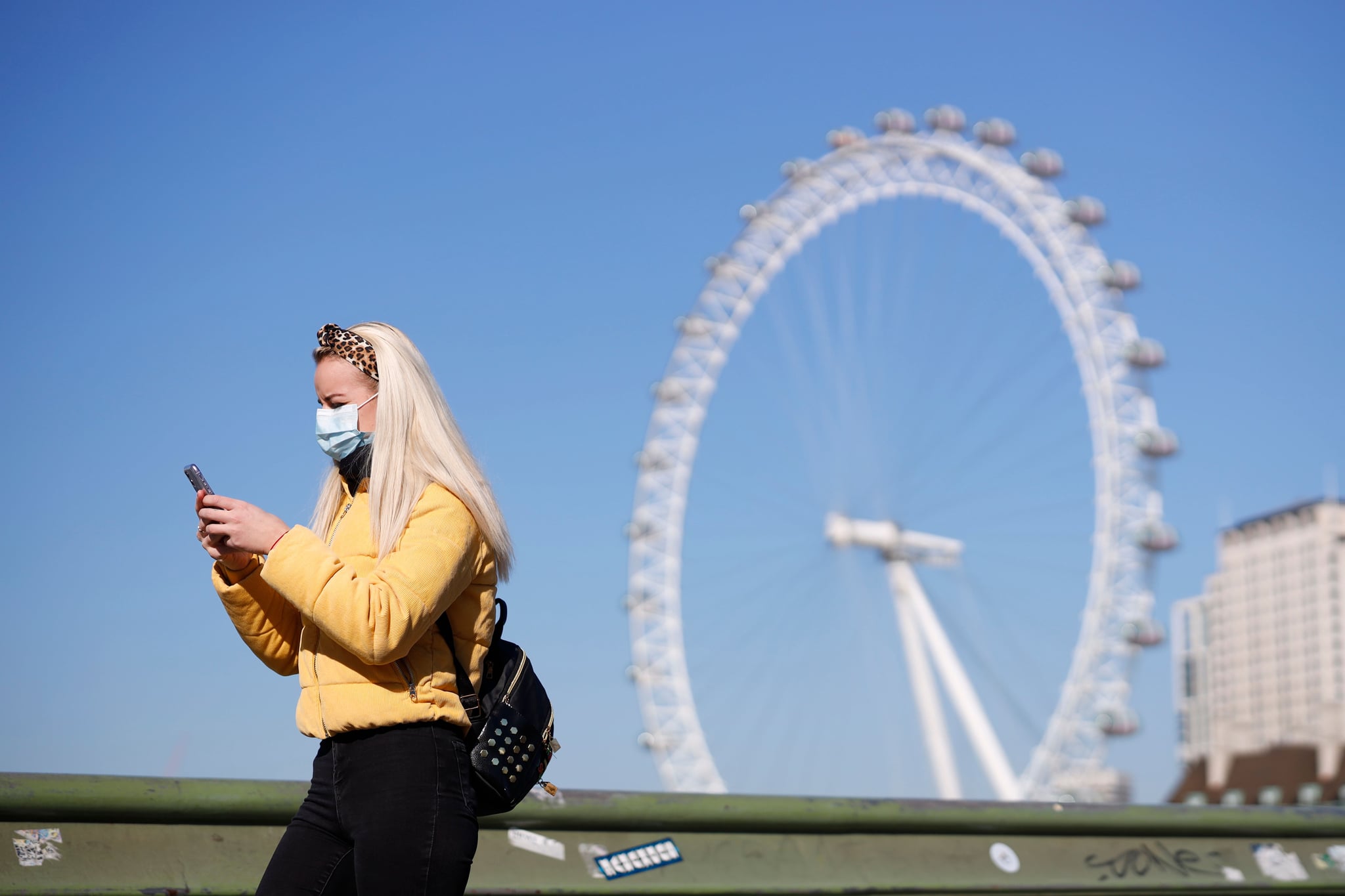 The coronavirus pandemic continues, but while the UK's lockdown is still in full effect, neighbouring countries in Europe are already considering a return to some semblance of normalcy. That means we're hearing a lot about a second wave of coronavirus cases, following the assumption that we're currently moving through a first wave of infections. What's happening, explained Dean Winslow, MD, an infectious disease doctor at Stanford University Medical Center, is that case counts are levelling off in certain parts of the world, particularly in places that put social distancing control measures in place early.
On Tuesday, The Guardian reported that the government's chief scientific adviser, Sir Patrick Vallance was on the "optimistic side" for the UK, following the announcement that a contact-tracing app is now being trialled on the Isle of Wight. "I think if we do test, track and tracing well and we keep the social distancing measures at the right level we should be able to avoid a second wave," he said, adding that "winter is going to be extremely difficult when you also have flu circulating and you have all the other respiratory infections which can get confused with this." Nevertheless, the risk of a second wave of infections has been well documented. "The concern is that if we relax the control measures too soon, what we might see is a second wave in the autumn," Dr. Winslow told POPSUGAR.
What is a second wave?
The idea of a second wave is based on modelling from the 1918 influenza pandemic, where a second peak in infections occurred a few months after cases had significantly decreased, and it was far deadlier than the first. Because data on the current outbreak of the novel coronavirus (COVID-19) is still in its infancy, it's difficult to predict whether there will be a second wave of infections, or how severe it would be.
There is currently a lot of debate around whether a second wave will occur in the UK. In a lecture at Gresham College on 30 April, Professor Chris Whitty said that a second wave of infections is possible, and it could be more severe than the first if it is not mitigated. He also pointed out that there would be increased difficulty in assessing whether someone has the coronavirus without testing every individual while other respiratory viruses (like the flu or common cold) are more common during colder months. "At this point in the year, if someone's got something that looks like COVID there's a high chance it is COVID," he said. "In the winter, that is less true."
Will the coronavirus disappear in summer?
While there is a lot of speculation circulating that the coronavirus will largely disappear over the summer months, only to reappear in the autumn, there appears to be little evidence to support that pattern, so far. In an article by the BBC titled "Will Warm Weather Really Kill Off COVID-19?" experts essentially found that while "COVID-19 — which has been officially named SARS-CoV-2 — is too new to have any firm data on how cases will change with the seasons," other coronaviruses that are much older, may offer clues that it could become seasonal in the future.
It has been suggested that the coronavirus will not fully disappear over the summer months, but the infection rate may be slowed over the warmer months as a result of the current lockdown measures. Speculations as to the intensity of a potential second wave are just that — speculations. Dr. Winslow said it's too early to tell whether a second coronavirus outbreak could be deadlier than the initial one, but there are a few things we can do to work the odds in our favour.
First, it's likely that restrictions will be relaxed in slow phases, in an effort to to fend off or lessen a potential second wave. Prime Minister Boris Johnson is scheduled to announce the UK's lockdown exit plan on the evening of Sunday, 10 May, which will hopefully provide some clarity on how the situation will play out.
But even as some businesses begin to reopen, Dr. Winslow added that it's a good idea to continue following some precautionary measures. While social distancing rules that require everyone to maintain a two-metre distance between people when outside the house will likely be in place for a while yet, you should also continue washing your hands frequently, with soap and for at least 20 seconds. Looking more broadly, he added that large gatherings (think major spectator sports events or concerts) may not be able to resume for a while. "We'll want to start reopening slowly, and keep at least some of the other restrictions in place while we do it," Dr. Winslow said.
For many of us, it may seem too soon to start thinking about a second wave when the first is still so prevalent. Keep these future recommendations in mind, but also remember to follow and stay up to date with your local social distancing guidelines. Complying with that protocol is the best way to stem the current outbreak and, hopefully, stymie a second.
POPSUGAR aims to give you the most accurate and up-to-date information about the coronavirus, but details and recommendations about this pandemic may have changed since publication. For the latest information on COVID-19, please check out resources from the WHO, the NHS, and GOV.UK.
— Additional reporting by Maggie Ryan