Ben & Jerry's Free Cone Day 2017
It's the Most Wonderful Time of the Year: Ben & Jerry's Free Cone Day!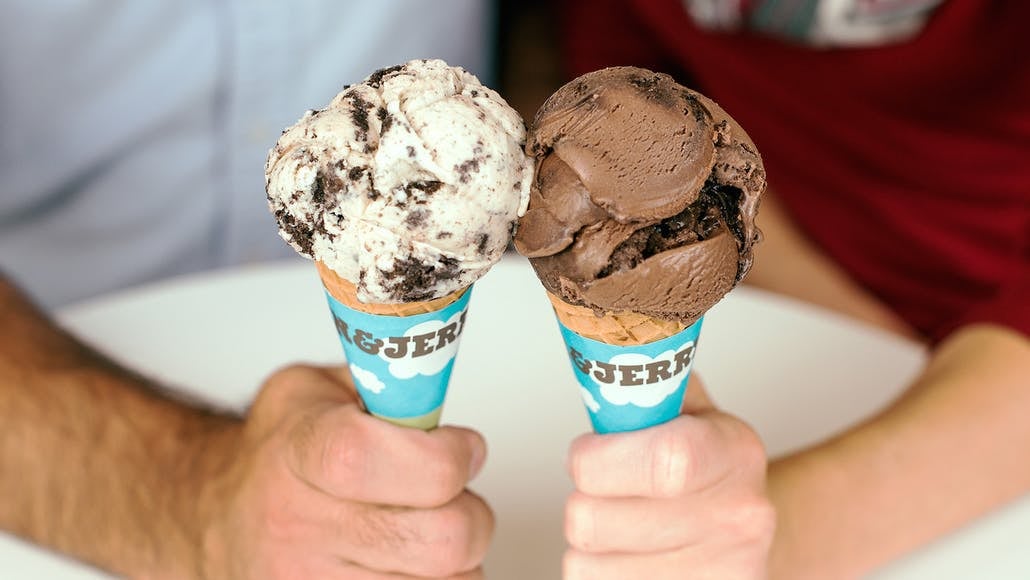 Ben & Jerry's fans, rejoice! Free Cone Day is here! Tuesday, April 4 is officially time to get your free ice cream fix. Anyone who has ever experienced this glorious day knows it's worth marking your calendars and planning a trip with a group of your ice-cream-loving friends. This year, Ben & Jerry's will give out free ice cream from 12 p.m. to 8 p.m. in participating scoop shops across the country. That means you can choose you favourite flavour, get a free cone (or cup), and enjoy a treat for nothing!
Find your nearest location now, and then start thinking about the flavour you'll pick. Ben & Jerry's is encouraging people to share their flavour team on social media, so there's only one question: are you #TeamPhishFood or #TeamCookieDough?