Ben & Jerry's Ice Cream Flavour Home Sweet Honeycomb
Ben & Jerry's New "Home Sweet Honeycomb" Is Filled With Honey and Heart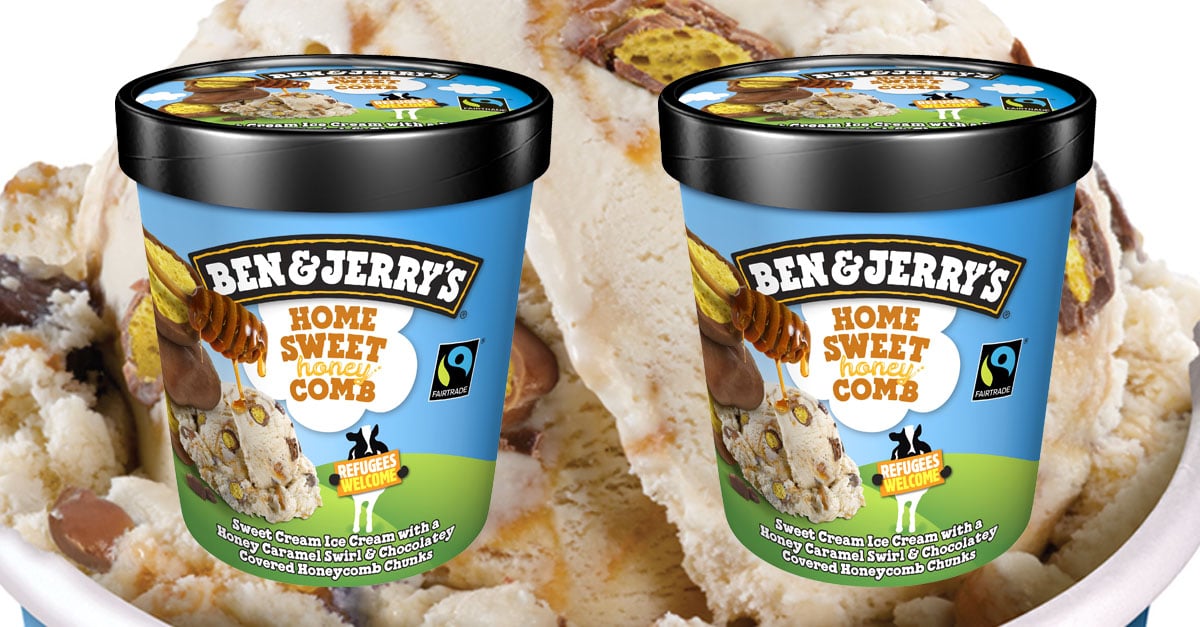 As far as klaxons go, the one for new Ben & Jerry's flavours is most definitely our favourite, and we're pleased to be sounding it again, especially because the latest is full of honey and heart. The concoction is part of the company's Together With Refugees campaign which was launched on World Refugee Day, in partnership with the International Rescue Committee, to provide vulnerable refugees with the chance to rebuild their lives. In a tub of "Home Sweet Honeycomb", you'll find sweet cream ice cream with a honey caramel swirl and chocolatey covered honeycomb chunks. Proceeds from the new flavour will go towards the IRC's ongoing work to support refugees across the globe and Ben & Jerry's is urging fans to ask European representatives to consider new legislation for refugees. You can even email them directly with B&J's easy online tool.
Rebecca Baron, social mission manager, added, "this tasty new flavour comes with an all-important and urgent message baked right in: it's time to come together for refugees. We know that people power works, and we hope fans will join us in urging our leaders to do more for people in search of safety".
I got to try the ice cream myself, and to give you an idea of how it tasted, I temporarily ignored my doctor's order of a low-histamine diet and ate the entire tub at my desk. It's that good. The sweet cream offers an alternative to vanilla and will be a winner for those that find chocolate too rich. It compliments its honeycomb chunks and honey caramel swirls so well, it's as if they've been Fairtrade friends forever.