Blood Orange and Gin Marmalade Recipe
Those Who Think Marmalade Is Outdated, Think Again
What do you think of when you think marmalade? Probably your grandma handing a jar to the "strong man" of the family to loosen the lid. The old-fashioned toast topping seems to be reserved for the back of the fridge door. That is, until Tanqueray gin stepped in to immediately give this preserve 1,000 cool points and make it more desirable than the latest Supreme collaboration. It is marmalade season, after all, which is just as hot a ticket in town as Fashion Week, right?
Newton & Pott's Kylee Newton offers a recipe for the quintessentially British spread with a twist. The gin adds that little special kick while flavoursome botanicals perfectly match the light bitterness of blood orange. Marmalade has never been sexier.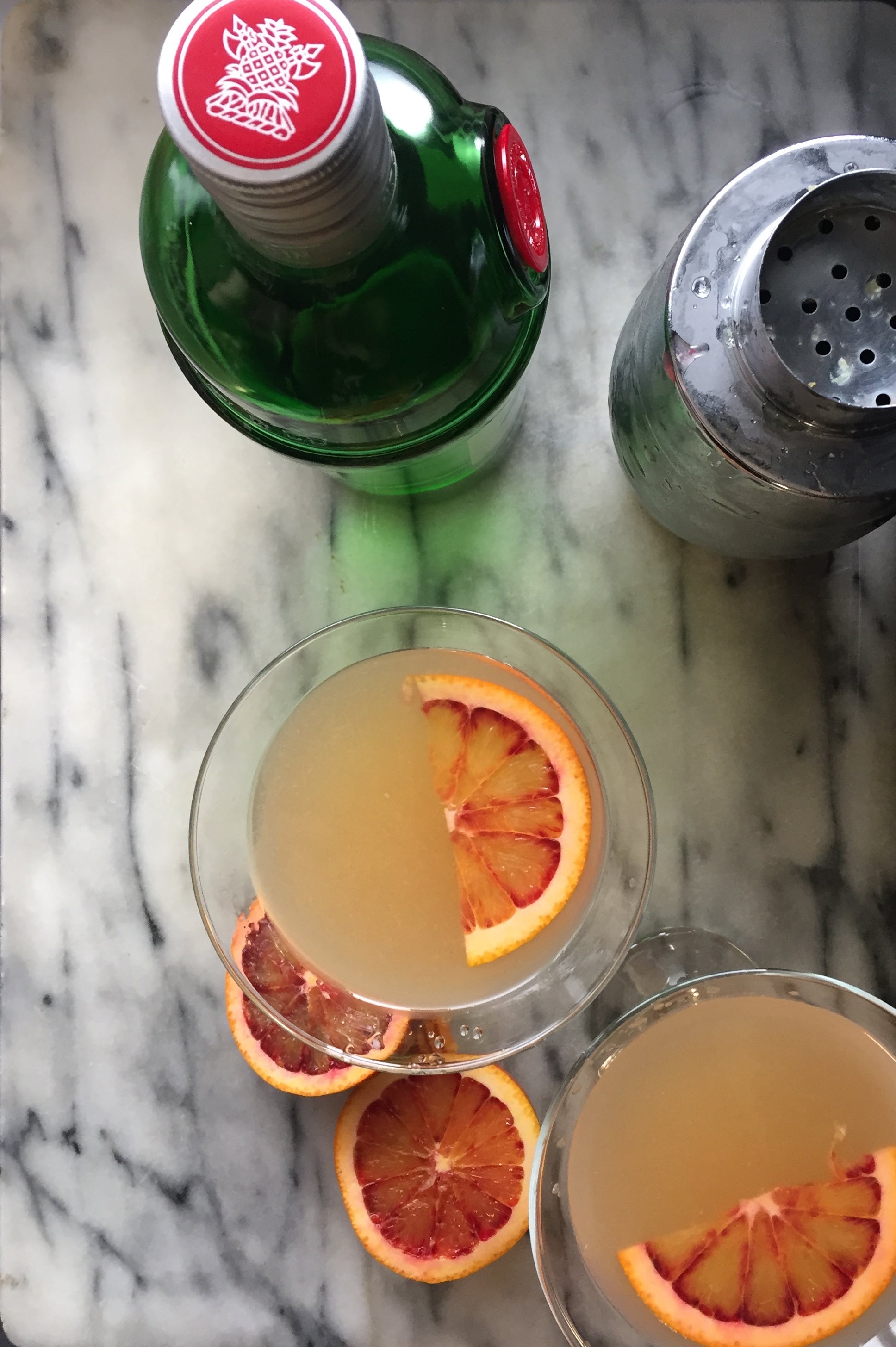 If you really want to get boozy, you can take your marmalade to the next level by using it in a blood orange marmalade martini. In a shaker, add 100ml Tanqueray gin to 3 tablespoons of marmalade (from the below recipe) and stir well. Then add 30ml lemon juice and ice, and shake for 1 minute. Strain into 2 martini glasses through a small sieve and garnish with a slice of blood orange.
Happy hour just got very British.
Blood Orange and Tanqueray Gin Marmalade
Newton & Pott
Ingredients
2.5 kg blood oranges
450ml water
100ml lemon juice
1 kg granulated sugar
250ml Tanqueray London Dry Gin
Directions
Place several small saucers in the freezer.
Wash and rinse your jars and lids; dip dry and place in a warm oven of about 100°C for at least 20 minutes.
Wash the oranges and cut 6 in quarters, then gently peel the skins off intact.
With a spoon, scrape out as much pith as you can and slice the peel into fine 1-2mm strips, then put aside.
Peel the remaining oranges and together with the flesh from the 6, take as much white pith off, cutting into small cubes about 1cm in size, picking out as many pips as you can along the way.
Place the flesh and the water into a large pan on a high heat and bring to a rolling boil; boil for 10 minutes.
Add the sugar and lemon juice, then continue to stir on the high heat for 10 minutes until the sugar completely dissolves.
Bring back to a rolling boil and simmer on a high heat for 30-40 minutes, stirring intermittently.
Fifteen minutes into cooking, cover the finely sliced peel with water in a side pan and bring to a boil for 4 minutes. Add to the large pan of marmalade.
After 30 minutes, start checking your marmalade for its setting point by taking a plate from the freezer and placing a small teaspoon of marmalade on it and placing it in the fridge for 1 minute. After the minute, if the mixture wrinkles when pushed with your finger, it is set. If no wrinkles, continue boiling and testing until it does.
When ready, skim off any scum from the surface and stir through the measure of Tanqueray London Dry Gin; rest for 5 minutes, then ladle into warm, dry sterilised jars and seal immediately.
Keeps unopened for up to 12 months. Once open, refrigerate and eat within 4 months.
Information
Category

Spreads

Cuisine

English/Scottish/Irish