Buca Di Pizza Bottomless Pizza and Prosecco Manchester
Manchester Is Getting a Bottomless Pizza and Prosecco Restaurant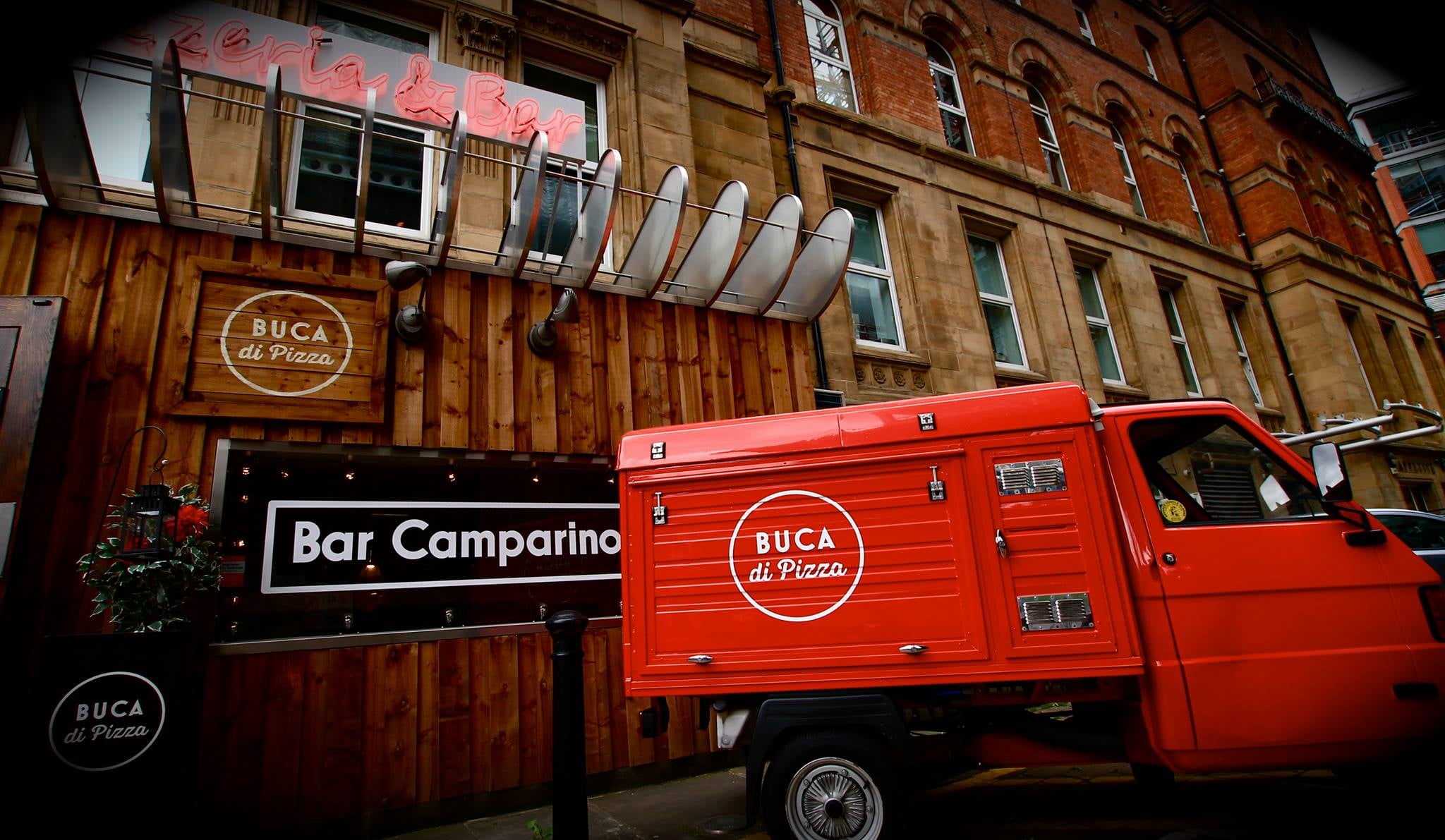 Remember that reoccurring dream you have where you're eating unlimited amounts of pizza and sloshing back copious amounts of booze? Us too. It happens so often. The amazing news? It no longer needs to be a dream. Pizza restaurant Buca Di Pizza, a Leeds restaurant famous for its bottomless prosecco and pizza, is opening up shop in Manchester.
Yeah, really. It's true:
We're still looking for pizza & prosecco loving kitchen & FOH staff to open our new Manchester site. Get in touch for more info! 🍕🍕🍕#MCR pic.twitter.com/5S5spnAG05

— The Wellington Pizza Pub (@WellPizzaPub) March 6, 2017
Imagine, this could be you:
Buca Di Pizza's Tutto deal offers its keen eaters 90 minutes of sweet heavenly all-you-can-eat pizza plus bottomless prosecco or house beer for £22 per person. That's the equivalent of an Uber across town or your Starbucks fix for just over a week. Wouldn't you rather trade that in to nurse a doughy belly of pride? We know we would.